Are you planning to leave Chicago and move to the capital of the world, NYC? If you do, you need to be well prepared for the moving process. Also for the changes that await you in one of the most interesting cities in the world. There are many things to do before your NYC interstate movers come to pick up your stuff. Therefore, to be on top of everything during your relocation, you need to make a good plan and you need to stick to it. If you manage to make a good moving plan and to follow it, you will have no problems with moving from Chicago to NYC.
Get to know New York before you decide to move
If you are planning to move to New York, you need to know a little bit about it before you start looking for an apartment. New York City is divided into five boroughs, and every one of them has a life of its own. Of course, the most recognizable and most popular NYC borough is Manhattan. But, as you are probably already aware, buying or renting an apartment in Manhattan is not for everyone's pocket. If Manhattan is out of your reach, the next best thing is Brooklyn. It is a fantastic lively place with many different neighborhoods.  But its major advantage is you can live so close to Manhattan, but with more reasonable apartment prices. Besides Manhattan and Brooklyn, there are Bronx, Queens and Staten Island. However, if you want to be in the center of activities Manhattan and Brooklyn are the places to consider.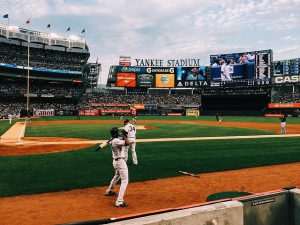 If you are moving from Chicago to NYC learn about their differences
At first glance, there aren't many differences between Chicago and New York City. There are both big cities with high skyscrapers, lots of traffic and crowded streets. But it is no accident that NYC is considered to be one of the most active and energetic cities in the whole world. Besides many more job opportunities, eating, walking, going out and having fun are the things in which Chicago could never compete with NYC. If you are a sports fan, don't cry for Red Sox, Cubs or Bulls, NYC has its own teams in all major sports so you can easily switch to Knicks or Yankees. Another small but significant difference is the weather.  NYC has much less wind and winters are shorter and more bearable.
Moving from Chicago to NYC requires a good plan
When you are planning to move from Chicago to NYC you need to make a good moving plan. The first thing to do is to think about hiring NYC moving company for your relocation. Find several NYC based moving companies and get their moving quotes. When you find out how much do movers cost in NYC you will decide which moving services to use. If you think that hiring packing services is too much expensive for you, you can decide to pack on your own. It that case you will need count in the time required for packing and getting packing supplies. And the cost of those supplies.
Chicago to NYC moving plan
Get moving quotes from several moving companies. Moving from Chicago to NYC can be costly, so get your moving quotes from several sources and do the comparison to find the best deal.
Hire movers and schedule your moving date.
Get rid of your junk and excess items.
Make a list of items you are planning to move.
Get packing supplies.
Pack your moving inventory.
Follow the moving crew as they load your items into a moving truck.
Make sure you get to your destination before your movers so you could watch the unloading process.
Check your items after unloading and unpacking.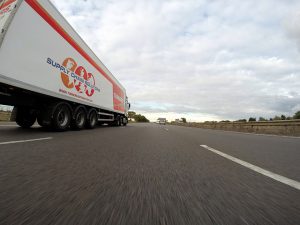 Hire a good and reliable moving company when moving from Chicago to NYC
After you received estimates from several professional moving companies, you probably already have in mind which company you want to hire. But don't let their affordability be the only deciding factor. There are several different types of moving estimates. And some of them may look affordable, but only at first. Be especially careful with very low non-binding moving estimates. They are often used by dishonest moving companies to lure the naïve customers, only to deliver them the final bill enlarged several times. Find a moving company that will give you a binding moving estimate or even better, binding-not-to-exceed moving estimate. A binding-not-to-exceed moving estimate is the most customer-friendly. And if you find a company that offers this kind of moving estimates be sure to hire them and schedule your moving date.
Get rid of all unused items before moving from Chicago to NYC
After you are done with hiring a moving company, you need to think about reducing the size of your moving inventory. Not only it will help you to have easier packing, but it could also significantly lower the cost of your interstate relocation. However, getting rid of your excess items is not an easy task, too. Especially if you have issues with separating from your unused belongings. Even though you are not using them. If you had trouble with doing this in the past, the moving is the perfect situation to get rid of your junk.
Packing for your relocation from Chicago to New York
Remember that hiring packing as well as unpacking services is the best and most convenient way to move. After learning about all the pros and cons of using these services, people usually decide to hire a packing crew for their relocation. The biggest reason for not using this convenience is the privacy issue. Some people don't like to see strangers going through their belongings.
If you feel uncomfortable with using packing services, you can always pack alone. However, in that case, you need to count in a day to pack, and money and time to get packing supplies.
Packing supplies you will need
Moving boxes, cardboard, and plastic
Plastic bags
Wrapping plastic foil, with bubbles and without
Moving blankets
Packing tapes
Labels and markers
Protective gloves
Set of tools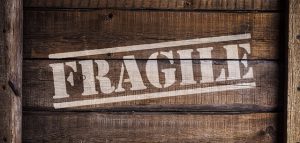 Packing and handling your items during the move
Be careful when packing your fragile items. Make sure you add enough padding to boxes with fragile and sensitive items and don't forget to label them properly. Do not overload your cardboard boxes, and if you do, secure them additionally on the bottom with packing tape. When the movers come, be present while they load your items into a moving truck. Make sure that boxes with fragile items are in the safest place the trailer, and they can't move too much.
At your destination
Moving from Chicago to NYC means you have a long ride ahead of you. Nevertheless, it is very important to arrive at your destination before the moving crew. You want to be present while they unload the truck so you could inspect the load immediately, and report any possible damage to the head of the moving crew. If everything is ok, sign the statement of service and say goodbye to your movers. Now it's time to prepare for life in Big Apple.