Moving during summer sometimes isn't practical and the best option but is essential. So, if you have to move during the summer you need to know everything about it – how to prepare, what to expect and how to do it in the easiest way.
If you think about hot weather and big temperatures, also you should think that these conditions can be in your favor. You can save money because movers can give you lower service rates, more attention and flexible schedules.
But, before you decide to move in the summer, you should learn a few important things.
Moving during summer – tips
We bring you some tips when moving during summer. So you can be well prepared for this challenging task.
Start preparations in advance
Good preparation and plan always lead to successful moving day. Especially, when you are moving to New York in the summer months it can be very important to be well prepared if you want less stressful and comfortable move to this big city. So, start planning every step of the moving process at the time.
It is very important to start packing for NYC moving at the time if you want to all be prepared before NYC movers come.
Think how to avoid melting problems
When you are moving during summer, you need to think what can you pack and what not. Avoid packing and bringing with you items that can melt. Things like chocolates and hard candies can melt on your belongings and damage them after melting.
There are many things you shouldn't pack and move in the sun. Many of them can lead to disaster. Make sure to check all these items before their move.
Before you pack items that can melt, make sure to label them with a note that in these boxes are things that could melt. Also, try to keep them as cool as possible.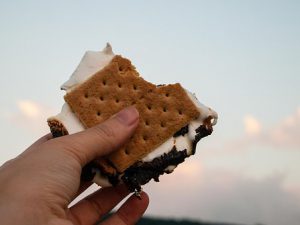 Move on the least busy days of the week
When moving during summer, try to do it in the weekday in the middle of the month. Also, remember that you, if you can, should avoid moving in the Memorial Day weekend and the last weekend in July. These are the busiest moving days of the year.
Be realistic about packing
Do you think you can pack yourself? Or you need to hire help? Think about this difficult task and remember that you should pack your things in a safe way if you want to avoid damages during the move. If you don't know how to do it, maybe it is better to hire NYC professional packers for packing and unpacking services. In this way, you will save time and energy and you will avoid possible damages because your things will be safely packed and secured.
But, if your moving budget doesn't allow you to hire help, then you should think about getting NYC moving boxes and packing materials on time.
When you want to cut your NYC moving costs, you should think about getting free moving boxes. There are many places where you can find them – online, in the near grocery stores, bars, restaurants, etc. Just be sure that boxes don't have any damages.
When it comes to packing supplies, you should buy packing tapes, bubble wraps, marker, etc. Also, you can use your clothes and towels to wrap fragile items and protect them during the transportation.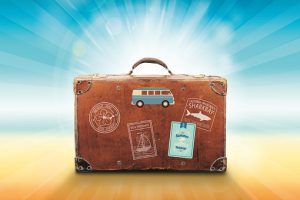 Make your summer move fun
When moving during summer the temperatures will be very high and you nervous. So, don't let that hot weather has a big influence on your spirit and excitement of moving to a new place. Think what makes you happy and how to make your summer move fun.
Pack an essential box
Make sure to pack an essential box which will keep all essential summer supplies in your car. This box should travel with you, not in the moving truck. Bring with you everything that you need for the first hot days and nights in the new home.
Also, don't forget to carry with you cold beverages. During you and your movers pack, load, move and unload you will crave for something chill and refreshing.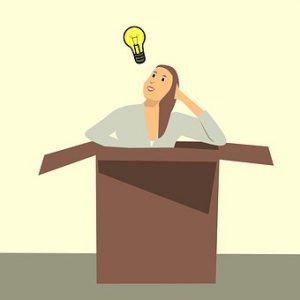 Watch the weather conditions
When you are moving you should pay attention to the weather forecasting reports on television or the internet. You need to know if the rain will fall on your moving day, so you can plan how to protect your items before the move.
Hire a professional mover for summer relocation
It is very important to hire professional movers you can trust. Also, movers should have a plan and expertise how to deal with summer conditions. It is always better to hire pros to help you if you want to make summer moving process much easier.
Professional movers have a license, insurance, drivers and movers you can trust. You need to know that your items are in good and safe hands. When you let professionals do all – from packing, unloading to unpacking, your summer move will be less stressful and comfortable. You can just sit and enjoy your moving.
Safeguard your possessions
When you are moving during summer you need to be very careful with your belongings. It can happen' that external elements can cause damage to your valuable belongings. In the case when rain is falling, water can cover the moving boxes and get inside them. So this could cause damages and your things will be wet. Also, extreme temperatures can cause many damages on items. So, be prepared and secure your stuff from these weather disturbances.
Moving during summer does not have to be difficult
If you think that moving during summer is miserable and you are stressed about it, use our tips to change it. With our summer moving guide, you will have a smooth move, especially when you have professional help and movers you can trust. Just think about your new home and be relaxed of every step in your moving process.