If you are one of the responsible people, or you just have a family, you probably started planning your relocation a while ago. At least two months up front. You have learned all the offers and documents that moving companies have to show you. And you have picked the way to move. Unless you have just enough stuff to fit them all in your car, you will probably use professional movers. Nevertheless, the majority of the stuff to do before and on a moving day is on you. As you already figured it out, the process of moving is complicated and stressful. That's why you need all the help you can get. The stress culminates on the day that you have to load your belongings to a truck. You should make sure to have your moving day priorities in order, so you could stay calm and focused.
Moving day priorities step by step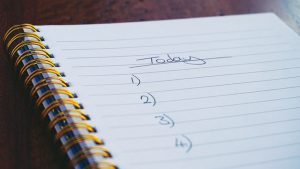 What is the first thing you did when you decided to move? Yes, you made a checklist. Well, at least you should have. It would have helped you a lot with remembering all the stuff you need to do and pack before you move. Same goes for the moving day. Think of it as a project on its own. Make a checklist with moving day priorities and stick to it. That is essential for a stress-free moving day. Before the exact day, you should confirm the estimated time of arrival with all included parties. Especially with someone who you can't replace, like fine arts movers or similar. Of course, you shouldn't leave the negotiations for the last day. By the time all the movers arrive, you should know all terms and prices.
Do not forget
Some things are only your responsibility and others are both yours and the movers. Depending on what kind of deal you have with the moving company. We assume that you decided to go with the best NYC moving quote that suits your needs. However, you want to do all you can to make sure to have the best possible scenario on that day. Follow the moving day priorities and save yourself from stress.
Early start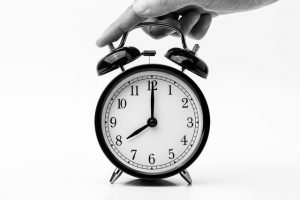 Rise and shine! You alarm means that it's time to start with the moving day priorities. Make sure you don't oversleep because that will add up to an already stressful day. Use this time to charge your phones, take photos of your belongings for insurance and double-check every room. Also, you need enough time to ensure the safety of everyone and everything. Firstly, if you have kids or pets, make sure they stay out of the way of movers. Have someone take care of them for a few hours, it will bring you peace of mind. Secondly, you should clear all walkways of items, boxes, and clutter, so nobody trips and fall. Everyone needs to stay safe, both you and the movers.
Another reason for the early start is the preparation for complicated situations. If you are planning to move your piano, for example, you don't have the right equipment. So you need professionals like Piano Movers NYC to come early and prepare your big instrument for loading. These things take time an precision. You don't want your musical love to move in a hurry, do you?
Essentials box
This is the box that you will pack last and unpack first. It should either go with you in a car, or you should put it last in a truck. Why? Because there you have everything you need for the next 24 hours or more. Imagine that your truck is running late to your new address and that you only have that box to live with. So one of the first moving day priorities is to fill that box properly. Don't make a mistake and fill it with the nonsense from some of the cheap storage NYC units you use. Remember – it's called the essentials box. Some simple food and plastic or paper dishes, snacks, water and beverages, change of clothes, linens, towels, cleaning supplies, basic tools, children's toys… Everything you can think of using in the next few days, and, of course, your valuables like documents, jewelry, meds.
Spare moving boxes
We know, you already packed everything, so why do you need spare boxes? Because the chances are that some of them will accidentally get destroyed. Or you saw the drawer you missed to pack. So be sure to obtain some free cardboard boxes in case you need them. If it happens that you don't need them, great. Feel free to return them, recycle or donate to someone else who needs them.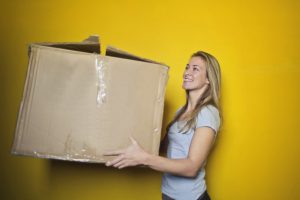 Moving day priorities with loading
After you make sure that every box is sealed and labeled and all the furniture prepared, it's time for loading. Also one of the reasons you should hire moving professionals – they know the moving day priorities and the loading priorities. So what goes first and what is the last thing to load? Obviously, when it comes to unloading, the items will go in the opposite direction.
Follow these rules:
The heaviest items go first. Firstly, you want them to stay in the front part of the truck, to keep it from dragging if the load is too heavy. Secondly, you will use those heaviest pieces of furniture and appliances for putting other stuff on top of them. The stove, washing machine, fridge, and dishwasher will be loaded first. After that, sofas, tables, chairs and other large pieces of furniture. Remember to protect your furniture with moving blankets and packing paper.
The longer items go second. You should put longer sofas and desks, headboards, long mirrors and dressers against the longest walls of the truck and keep them upright. If there is a space between them, secure them with ties, cushions and packing materials. If you don't have enough, the moving company should be able to provide everything you need.
Time for the boxes. After you finish the big and heavy part, it's time to put some boxes inside. The heavier boxes put on the bottom, and the lighter ones on top of them. Move from the front to the back of the truck and pay attention to labels on boxes. Especially for the ones that say fragile or this side up.
Everything else in the end. All of the items that are not very heavy and in boxes, you should try to fit together like a jigsaw puzzle. Pack them as tightly as possible, but don't squeeze them too tightly. Put the fragile items on top, and make sure they can't move around. Also, that nothing can crush them. As long as you or the movers arrange it right, everything will fit together perfectly. And that is how following your moving day priorities will pay off.