Relocation to New York means step forward in your life (or several of them). It is an important, life-changing decision. But, to be completely honest, it is also an expensive venture. The cost of life in NYC is among the highest in the world. Nevertheless, first things first. Before you start your new life, you need to get to that place. So to be fully aware of the expenses, you must calculate the moving cost NYC relocation will take. And to be able to do that, we decided to inform you about the most important components of NYC relocation price. Knowing what you might need to pay for will ease up your overall calculation of moving cost NYC.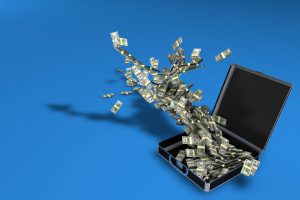 To make you fully prepared for creating the New York moving budget, we shall also provide you with the know-how for avoiding the NY moving scams. Being that those scams would cost you a lot more than the regular relocation. So we will add here the most important tips for avoiding fraudulent NYC movers. Making you able to hire reliable and reputable moving companies in NYC. And pay the affordable price for New York City move. 
How much do movers in New York City cost?
The relocation is much easier conducted with the help of professional movers. But what an average person moving to NYC asks first is: What is the cost of moving in NYC? The fact is that the cost of NYC movers is not too cheap. On the contrary, it is commonly at least a little more expensive than the average for the USA. I mean, there is a difference between the cost for Manhattan movers and the price Brooklyn moving companies charge. But we are talking here about the average cost of NY moving companies. And you certainly should prepare a budget in accordance with the life standard in the Big Apple.
Nevertheless, if you want to save some money on moving cost NYC, you can do that. Do the research about the cost of moving professionals in New York. And you should be able to find the New York moving company costing the affordable amount, but providing you with high-quality moving services. In case you still consider your options, Big Apple Movers NYC cost is among the most affordable in the city offering moving services of top quality!
The guide to calculation of NYC moving cost estimate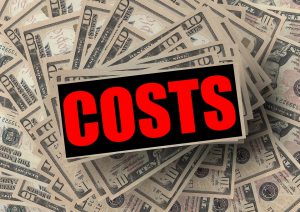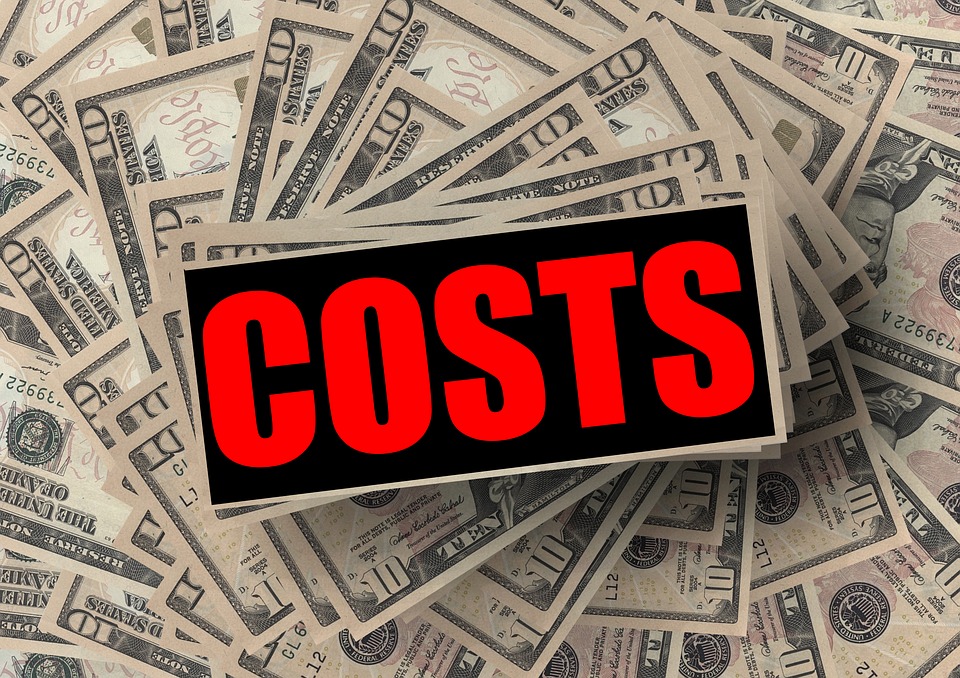 As you know, New York is an expensive city. With many opportunities for advancing in your life. Hence, many people come here being aware that the life opportunities are a lot bigger than the expenses. Talking about your relocation, it is important to mention that NYC is home to some of the best moving companies in all of the USA. On the other hand, it is also home to many fraudulent movers. What might seem to you as a good chance to save money on the relocation could appear to be the scam, costing you a lot more than you would imagine. 
Therefore, you must make a balance between the quality and saving your money. Given that moving too much towards saving your money could cost you more, as we said. Here we shall mention some instructions:
How to keep away from the moving fraud- The basic steps to hiring a reputable and reliable moving experts in New York.
 Calculation your moving cost NY company would charge- The major components of overall NYC moving cost estimate.
Why Big Apple Movers NYC are the right solution for you- The reasons for choosing our moving professionals to conduct your relocation.
Beware of fraudulent movers in NYC- They cost you a lot more!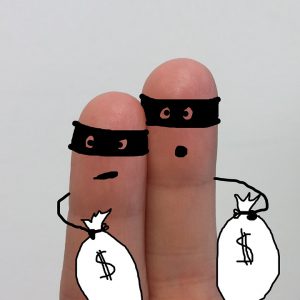 As the number of newcomers to New York constantly grow, so does the number of professional NYC movers. Unfortunately, it also means more scammers. It's quite important to take this matter seriously. And we put it in the calculation of your moving cost New York on purpose. The reason is simple. If you care about the cost of NYC move, you will want to avoid moving companies scams in NY. If you don't, you will be paying a moving price multiplied by several times. Hence, here are some signs of a fraudulent mover:
The lack of the license- Never even try to get an NYC moving quote from a moving company without a license.
Too good offers to be true- If something looks too good, it probably is. Especially an offer a lot lower than the average New York moving cost estimate.
Large upfront payment, or cash-only- Clear signs of a potential moving scam.
No clear information about the company- They answer the phone without mentioning the company's name, they don't have a company's logo on their uniforms or on the moving truck.
Refusing to provide a binding offer- On your demand, a proper moving company comes to your home and gets a clear picture about your relocation. Providing you with the binding offer in the end. Fraudulent movers avoid this.
The contract lacks important information- The terms you agreed to are not in the contract. Or the contract is completely blank. Never agree to sign such a document.
The previous claims of a moving fraud- You can find out about this from the police, or old newspaper.
Important components of moving cost NYC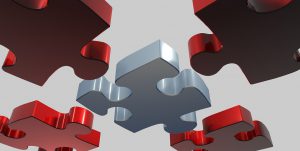 To know the price for New York City relocation, you need to know what services you will need. And the number of services directly depends on your particular needs. Every relocation is an individual story. Each of them having something special. Nevertheless, there is some kind of rough division of moving services NYC into separate categories:
Preparation for your relocation- The moving cost NYC based on mover's activity before the actual move.
Conducting the relocation- The services during the process of relocation.
Help after the relocation- Additional assistance you might need after the relocation is over.
Additional services- The special services you might require, not included in the basic package of services.
Now, we will explain what each of these three groups contains, so you could know how to do the calculation of moving cost NYC.
The part of estimated NY moving cost before the moving day
Talking about our company, we offer several kinds of services before the process of your NYC relocation begins. We can make a moving strategy together with you. This we do at the very beginning of your moving plans. And here we make the schedule of all the activities as you like. Of course, in accordance with our available time. Besides this, we can help with sorting your belongings and getting rid of the clutter. Plus, we can pack your items for NYC move, and help you disassemble your furniture and appliances that don't fit through the doors and windows.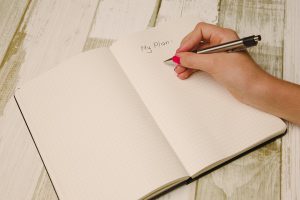 In case you are short on the free time, you can hire us to do all of this. We offer options, and you choose what you want us to do. The more services you choose, the fewer things you will need to do by yourself. But you will need to pay a little more. But whatever we do, we do it at an affordable price, so you could fit into your NYC moving budget.
Transportation services costing
This is the part we do on a moving day. If you choose to hire us only for this part, then this is the first time our workers come to your home. We go around the home and check what you have. Having a lot of experience, we fastly make a plan on which box should be loaded sooner or later. We conduct the transportation. And we unload your items on the delivery address you chose. In case you partially use our services, this is where our contact ends. And your New York City moving cost is equal to the price of the services we mentioned here. 
Post-moving NYC relocation cost elements
After we delivered your items, you can still hire us for further help. The unpacking after moving to NYC can take a lot of time, which you might not have. Reassembling your furniture possibly brings complications, so we can help. These services we provide don't cost much, and they can make you very happy. Given that you could start your normal life the morning after you relocated to NYC. Not having to do all the unpacking and reassembling right from the morning.
Additional services included in New York moving cost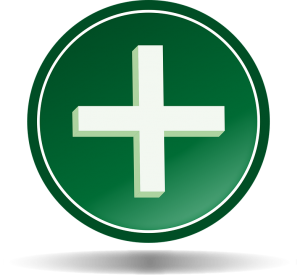 Besides the basic packages of our services, we offer a lot more. We are planning the whole relocation with you, so here is what additional services you could choose from (some of them can be included in the price, while other make an additional element of your moving cost NYC):
Senior citizen moving- Helping the older people from your family move safely and with the smile on their face.
Piano moving- We have top NYC piano moving experts in our company. So if you have this musical instrument, this should be a part of your moving cost NYC.
Moving your fine art- We take special care of your most special and most valuable items.
Storage services- In case you need to store your belongings, we are flexible with the dates. We also offer all kinds of services, from the NYC self-storage, with a more than affordable price, to full-service NYC storage units.
Removing the junk– After you leave your home, we can remove the junk saving you this boring job. This is a small addition to your New York moving cost estimate, but it truly removes a very annoying job from your must do list.
Everything else- Whatever you might require, we will do everything to fulfill your requirements, providing you with a very affordable moving cost for New York relocation.
Why should you hire us? The cost of NYC relocation with us fits your moving budget!
Since the moment Big Apple Movers NYC was established, we have worked hard to keep our customers satisfied. In both ways- with the quality moving services we provide, and with the cost of  NYC move. We will do our best to make your New York City moving cost fit your planned NY relocation expense. We can do that by making a package of the most important services for you from our basic package. Or we can combine the different services with some you would like to do yourself. No matter what you decide, we are here to make you happy. Conducting your NYC relocation not breaking your moving budget, and keeping the top-quality standards and doing everything as fast as possible. The moving cost NYC hiring us is nothing comparing to what you get!
https://www.youtube.com/watch?v=fAaLAHsnfOY