Children generally depend on routines and change is something they rarely welcome. That's why they are usually unhappy when they hear that they are moving. We put off telling them to avoid their fits and displeasure, but we should be doing quite the opposite. Here's how you should prepare for moving with children to Manhattan.
Get your kids ready for the move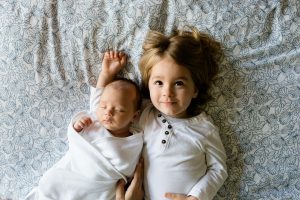 It is important to communicate with them throughout the move. Hear out their concerns and opinions, and talk about them as a family. A good way to start talking about the upcoming relocation is over a casual dinner. You can order out or make your kid's favorite food, and when the family is all together, announce the news. Whichever your children's reaction, you should show your children a positive attitude. You must show them, that this is nothing to be afraid of and even something to look forward to. All that's left is to check out some cheap movers NYC.
2 to 1 month before
By now you should have told your children you are moving, and the real preparation begins. Work with your kids to choose their new school. Start collecting all the paperwork for the transfer. Get your child's medical records, birth certificate and all the other vital information they'll need to transfer to another school.
Start decluttering before moving with children to Manhattan. Get your kids to clean their rooms and choose what goes to the new home and what goes to the trash. Use moving as an excuse to get rid of some old things and broken things. This is a good time to get your young ones into a little project. Take a smartphone or a camera and take pictures of everyone cleaning your old house. Not only will it help your kids cope with the move, but it will also create some beautiful memories.
Start making moving day plans. If your children are too young to help on a moving day it may be best if they weren't around. Whether you hired reputable Manhattan Movers or cheap movers NYC then even you will be there only to supervise. In any case, it may be best for the little ones to stay at a relative's, sitter's or friend's house. The moving day will be chaotic and they'll only be getting in the way.
Finally, give your kids time to say goodbye to everyone. You can give them address books (if they are too young for cell-phones) to write down their friends' numbers and addresses. Unless you are specifically moving because of the people, you'll want your children to stay in contact with their friends.
One week before
At this point, a large part of your house is packed. However, have every child choose their own "special bag". The "special bag" is any suitcase which they will fill with their most valuable and precious belongings. They will carry their special bad in the car with them.
Right about now is a good idea to throw a goodbye party, if you are throwing it. It will help your kids say goodbye to their friends and relax a bit before the move. If you are not a party person or you don't feel like entertaining people in your box filled home, you can let your kids stay a bit longer with their friends than you usually do.
Make sure your children return any items they owe: library books, their friend's shirt from the last sleepover, etc. Also, reclaim similar things that are owed to your children.
Finally, say goodbye to your old town as a family. Go do an activity together and then go to your favorite restaurant. Enjoy yourselves and keep a positive attitude.
A few days before
Start planning the trip to your new home. If you are moving locally, check out the new place with your kids. Plan where their room will be and what it will look like, get to know the neighbors and the streets. Give your child an opportunity to see where you are relocating to, and it will not be so bad. However, if you are moving from far away, you can show your children the pictures of your new Manhattan home.
Start preparing your road trip kit. You will need:
snacks
drinks
a well-planned route
first aid kit
favorite toys
your child's "special bag"
bring pillows and blankets when moving with children to Manhattan (in case of a long drive)
After moving with children to Manhattan
After moving with children to Manhattan, stick to your routine. Keep the same times for lunch and dinner, try to do the same activities on same days, etc. The routine will make them feel like home, so start doing it right after the moving day.
When you are finally settled in, enjoy yourselves. Check out various family activities in Manhattan, take a walk through Central Park or just sit at your new home and watch TV together.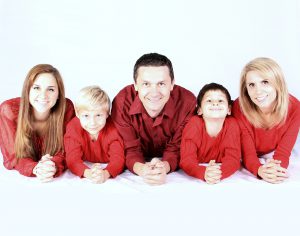 Even though relocating with kids is tough, it can be fun as well. Keep a positive attitude and try to make the transition as smooth as possible. The manner in which the move affects your kids depends on a lot of factors, all we can do is minimize the bad ones. Try to have more patience if the child you are moving with is a teen. Teenage is sensitive and they may feel as if their whole world came crashing down. They may have to leave friends or even romantic relationships behind when they move. And in that age, we don't make friends as easily as when we were younger.
In the end, when moving with children to Manhattan, it is important to keep calm, be honest with your kids, and plan ahead.