Are you ready for that big change in your life? You're ready to move. I get it, the options are endless, the stress is endless… But in my case, the most difficult aspect is the decision-making process – where to go? Here's a possible suggestion: move from Brooklyn to Jersey City, the New York City sixth borough. There are numerous positive sides, as well as negative ones. But every neighborhood is like that. It's usually the ignorance of the place that dictates decisions not to move there.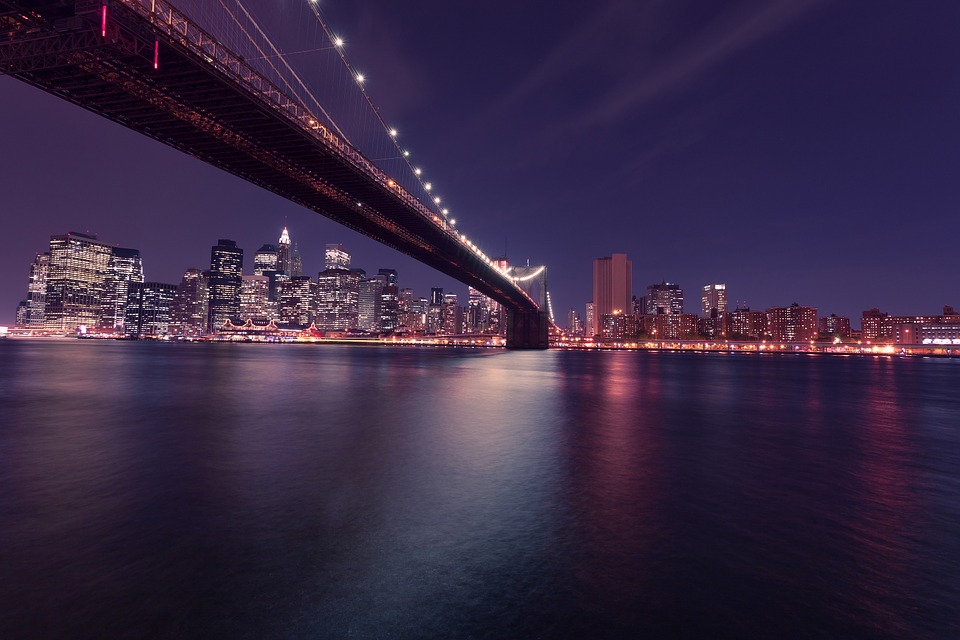 This article will dwell on the reasons to absolutely adore Jersey City and consider this place as your new home!
Brooklyn to Jersey City – Costs Drop
You will be amazed! Everything and I mean everything in Jersey City is cheaper. Something unheard of – I went out with 3 friends for dinner, into an American style pub. We ate our soul out and the check for all of us was no more than 100 bucks. You won't see that in Brooklyn.
All my monthly bills dropped significantly, including the internet/cable that went down for almost 50 bucks. Add to this the fact that Jersey City is an urban enterprise zone – meaning that it is a zone where the government is giving reliefs to entrepreneurs and investors. The sales tax is only 3.5%.
Even the standard necessities are cheaper. My standard shopping for hair shampoo and food costs quite less than it did in Brooklyn. Housing is also cheaper. Granted, there are million dollar condos located on the water, but there are condos in Midtown that would normally go for 7 digits in Brooklyn but would go for much less here. My two bedroom, two bathroom apartment that goes even with a concierge and a movie theater goes for $400.000 while being FHA approved. You won't find that in Brooklyn.
Still Close to Manhattan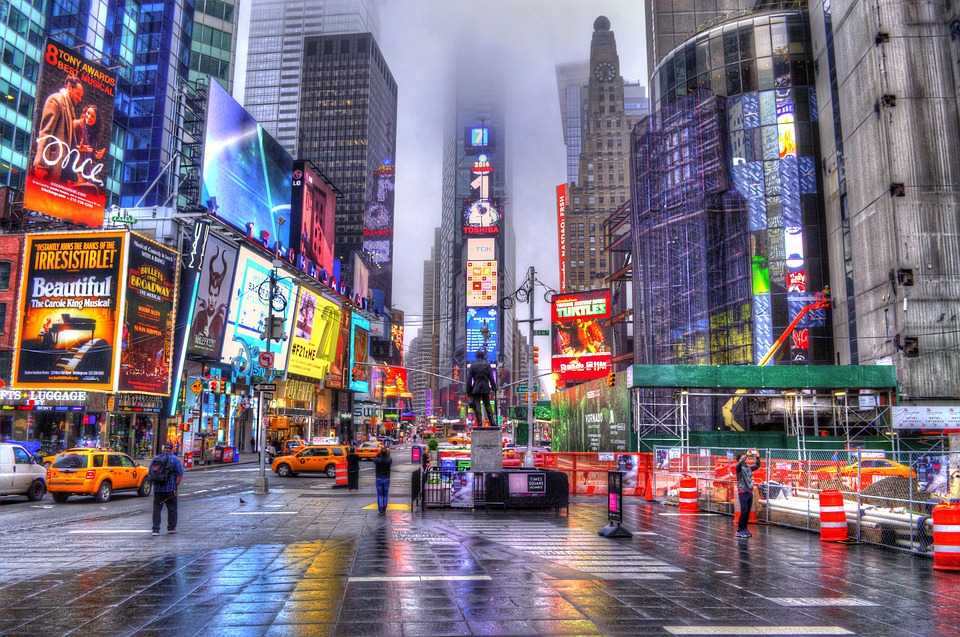 In spite of the fact that Jersey City is in another state, the distance you'll need to travel to get to Manhattan is very close. Takes me about 30-40 minutes to get to my office at 35th and 5th Avenue. Comparing to some of my friends who travel to the same place from NYC, and it takes them about 20-30 minutes commuting – I'm not that far off.
It's a Fun Place!
One of the most popular products of ignorance about Jersey City is the misconception that there is nothing to do there. Quite the contrary, Jersey City is full of restaurants, big and small, expensive and cheap. There are numerous boutiques and countless NYC spin-off home furnishing shops. On top of this, there is the Liberty Science Center, performance venues, movies, ice rinks, etc.  We also have the Liberty State Park from which you can access the Statue of Liberty and Ellis Island.
Jersey City has a Strong Sense of Community
Jersey City has a very high level of diversity within its neighborhoods. The historic downtown area resembles like Brooklyn a lot. the Waterfront area is entirely different grasping Paulus Hook and the Harborside Financial Center. Additionally, Little India is located in the Journal Square area. Regardless of the diversity, you will want to connect with your new neighbors after the move.
This diversity does not impact that sense of community Jersey City has. Ongoing community events receive a large amount of support in the form of craft fairs, farmers markets as well as many festivals including All About Downtown Street Festival.
Do you miss the beach? No Probs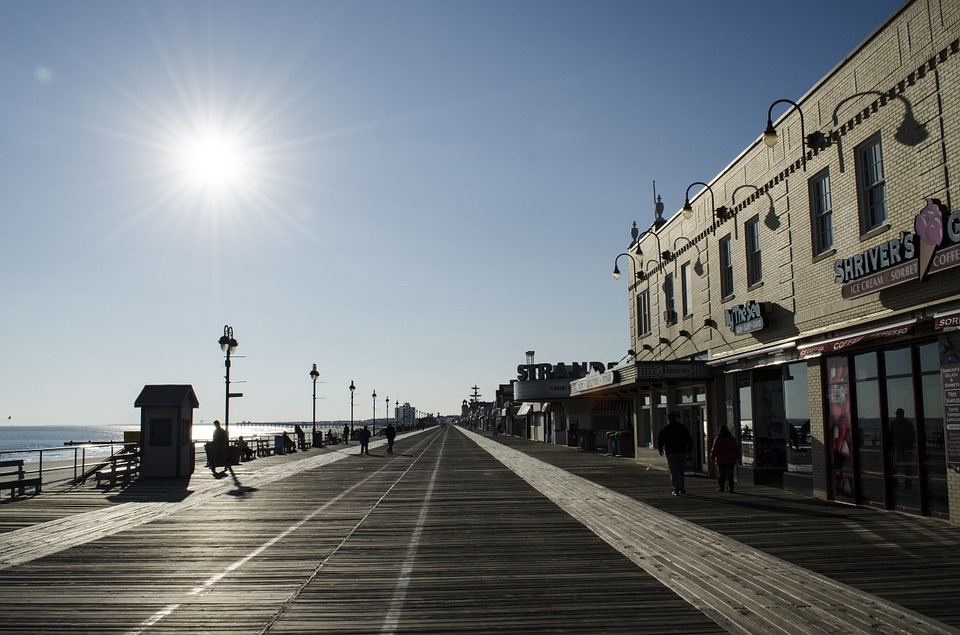 If you miss hitting the beach more often, Jersey City is a little over a one-hour car ride (or train ride) to get to the sandy shores of Asbury Park. Spend twenty minutes more and you've arrived at Seaside Heights. Add to this the fact that there are no bridges and tunnels and your trip will be far more pleasant.
A Few Negative Aspects of Moving From Brooklyn to Jersey City
Even though Jersey City is awesome, if you're going to make a decision – you need to know both sides of the story. Here are a few negative aspects of moving to Jersey City.
Few People Will Come to Visit
New Jersey has a poor reputation with New Yorkers. I'm not sure what it is. It may be the misconception of the distance to it or the wrong idea about what can be done over there. Whatever it is, people will rarely spend the time to come and visit. What's worse, if they do end up visiting they will make it sound like they are doing you a favor. Not sure what's worse. Just try to make new friends locally.
Public Transport Sucks
Even though there are numerous ways to go around, the route that takes you around Jersey City is very inconvenient. If you need to go around for a couple of miles, it will usually be just easier to catch a cab or walk to the distance. When compared to the transportation you've had in New York, this will greatly fade in comparison.
Places Don't Stay Up Open Late
This goes even for something as simple as ordering a pizza. After a certain hour, the place goes to sleep and it is difficult to find anything open. It simply won't be the 24/7 New York that you're used to. Places will often not work on major holidays and Sundays. Plus, pubs and places to go out to usually close around 1 am or 2 am.
There Are Some Growing Pains in This Place
The population of this place is on the rise. Many people are relocating there for its obvious qualities. This rise in population dictates that the infrastructure of Jersey City is not yet fully accommodated to the rise in the population. Roads are blocked at rush hours, people argue about new constructions and so on.
All of these factors need to be considered when deciding whether you should move from Brooklyn to Jersey City. Oh and one more thing, moving just like any other, you need to be careful. Picking a long distance moving company is key.