The excitement reaches the limits you could never imagine that would be reachable. You are moving to your new NYC home! You cannot hide the smile being happy for all the innovations your life will be full of once you moved. Only, we suggest you still stay focused and concentrated. At least until the whole migration process is finished. There is a serious job to be done. The preparations for the New York relocation must start the very moment you decide to move to another home. Get ready for changing your address, redirecting your mail, changing your car registration (in case you are going to become a NY newcomer) etc. But the first, and the most important prepare for packing and moving. And what you need the most when talking about the packing process are the moving boxes NYC relocation requires.
In case you considered things, and decided to hire movers NYC, it will be much easier for you. Given that we have all you need for safe New York migration. We offer all sorts of moving boxes New York relocation might need. The experience of many decades helps us to wisely decide about the size, strength, number, and shape of the moving boxes NYC for your particular New York. Besides the different kinds of moving boxes in NYC, we shall discuss the other preparations for the packing process you should undertake.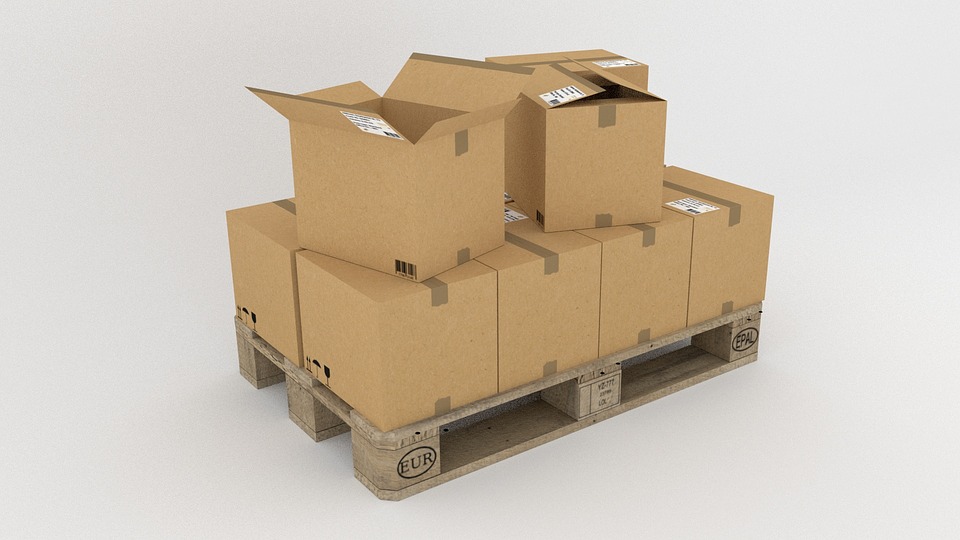 How to prepare for packing the NY moving boxes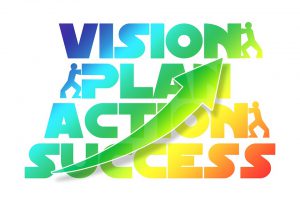 Packing is probably one of the most demanding and the most annoying parts of relocation. Preparing for NYC move takes time and effort. In order to do everything right, we suggest you make a checklist of everything you indent to pack or to have packed. Keep notes for every part of NYC migration you have multiple tasks to do and multiple items to deal with. Trying to remember everything is not an option. There is no way you could remember everything! In lines to come, we will go through some information you need to be aware of in order to prepare for the packing your moving boxes NYC:
Organize your belongings- Set everything ready for the packing process
Moving boxes New York- The characteristics of NYC moving boxes for packing your valuables.
What kind of help to expect from NYC movers- How New York moving professionals help you with packing the moving boxes for NY move.
Items organization makes the job easier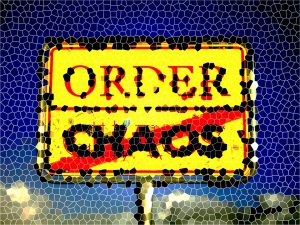 You can pack in three ways. You can do all the job by yourself. The NY moving professionals can help you with the packing. Or NYC moving company's packing experts can do everything. No matter what you choose, there are some things you must do in order to prevent forgetting to put something in your New York moving boxes. Also, you don't want your relocation boxes NYC to contain something you don't want to move to your new home in New York. In order to do that, we suggest the following steps:
Before everything, decluttering is a must- To prevent cluttering your new home.
Get your items ready, one room at the time- Preparing your items for New York relocation boxes helps you with the unpacking process.
Sort items by size- This makes you and the movers able to decide how many moving boxes NYC of each size you need for your NY migration.
How to declutter home before packing your moving boxes NY
The most important thing with the decluttering is to be honest with yourself. All of us have those items we bought with the intention to use them, but we never or rarely ever do. Keeping them in your home just makes your home overladen. And this is what nobody wants. Still, somehow, we are very problematic when getting rid of items comes on the table. But, what if you don't have enough space in your, potentially smaller, new home? Would you waste money putting your items in a New York self storage and leave them there forever? We suggest not to do that.
Our suggestion is to decide what is not worth putting in moving boxes for NYC move. When you start packing those boxes for NY relocation, you will understand why it is an important thing to do. After you make this important decision, everything else is much easier. Separate those items from those you want to have in your new residence. After you do this, you could earn some money! Given that there are several options what you could do with those items you don't need anymore:
Make a garage or online sale. What you don't need, somebody could. And you could earn money! Before you do this, we suggest you get the information about the pricing, so you wouldn't over or underestimate your belongings.
Present those items to your friends and family. Some of them could be unable to afford some of the items you don't use, and they might need them. So presenting those things or selling them at some minimum price would be very helpful to them.
Donate to charity- It will make you feel good, and it will save you money by having fewer moving boxes NYC to pack.
Sorting items for packing in one room at the time
This is something that proved to be the best tactic when it comes preparing your belongings for moving boxes NYC. This way, you can easily decide what you need and what you don't intend to use in the future. So you are easier to get rid of the clutter. Besides that, preparing items for packing makes you able to mark those NY relocation boxes and then easy unpack them in the appropriate room in your new home. It improves the speed of your relocation, being that you will lose a lot less time to unpack. Also, workers from your moving company will know what moving boxes NYC to be more careful with. Given that there is more important to be careful with the dishes than with the clothes for example.

Size of your items is essential for choosing the size of relocation boxes NY
To pack your items, you must get the best moving boxes New York of an appropriate size. Because you don't want your items to be packed into too big NYC boxes for moving. The extra space could cause their damage. And that is what you want to avoid. So classifying your items room by room is quite ok. But after you're done with deciding what you need, and what you don't, you should do another classification. And that is sorting your items by size, and, if possible, by the material.
Having the items of the similar or same material and size packed in the same crates makes you able to prevent the most usual damages. And it makes the job for you and for your movers a lot easier. Plus, it allows you to know the exact, or near an exact number of boxes for NY move of each size you need.
The boxes for NY move
When deciding about the boxes for New York moving day, you must know what you actually need. This in case you are doing the packing part, of course. You have several options. You can purchase moving bins and crates at the store. Rent our moving boxes. Or get previously used, but still usable crates, bins, and boxes for NYC relocation. It doesn't only depend on your desires. You could be limited with your NY migration budget. Whatever you decide, the quality and the quantity of moving boxes NYC you need is not changing. What changes, is only the price you pay. Here are some important characteristics of boxes for New York relocation:
The size and the quantity- What sizes of moving boxes NYC are there, and how many of them do you need?
The strength- Different items require the different strength of the boxes.
The quality- You want the boxes for an NYC move to be reliable and useful.
The volume of your relocation influences the number and the size of the NY moving boxes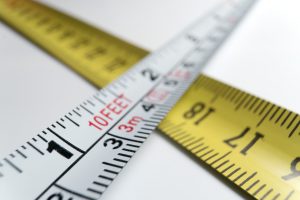 There are different sizes of boxes for New York migration. And there is no some specific requirement what size is ideal to be used for packing. But there are some specific sizes of moving crates commonly used for the purpose of NYC relocation:
Normal Moving Boxes (18"x14"x12")- There are various purposes of using the boxes of this size. you can pack your kitchen items, your books, or anything else fitting to them.
Large Moving Boxes (20"x20"x15")- Perfect solution for combining heavy items with lighter belongings. Given that even NYC moving boxes are not made of steel, so they must be carefully used.
Extra Large Moving Boxes (23"x23"x16")- You could assume that big boxes for NY move are used for heavy items. But, again, these moving supplies are not made of steel or iron. So, having that in mind, you will pack here lighter and extra light items. Don't forget you and your movers need to carry the moving boxes NYC and load them into the truck.
How strong boxes for NY migration do you need?
Given that there are too many different kinds of relocations, we must say: it depends. It depends on the sort of your items, their size, and the material. What we must say here, being that you might decide to do the packing by yourself, is that you must be very careful. The strength of the boxes for moving doesn't depend on the size. So the bigger relocation box doesn't mean the stronger one. So, in case you don't rent the moving boxes from us, and you don't hire us for this part of the relocation, we suggest you still contact us. Ask our experts for packing how many boxes to obtain, of which size and how strong they need to be. This way you will make sure you get the moving boxes NY of appropriate characteristics, so your belongings would be safely packed. 
The quality of relocation boxes
If you decide to purchase the moving boxes by yourself or to get previously used moving boxes in New York, be very cautious. Especially with using second-hand boxes for relocation. It is true that some boxes can be used multiple times. Particularly plastic bins for NY move. Or plastic NYC moving crates. But talking about the cardboard containers for moving, we must say a few words what to be careful about. Take care if they got wet. Being that they are useless if that happens. Because they wouldn't be strong enough to carry your items. Besides that, take care of glued boxes. The glue loses strength over time, so it is very dangerous to use this kind of crates for your NYC move. Plus, if some moving bins are overused, which can be seen by their condition, avoid using them.
The assistance we offer for packing your moving crates NYC
In case you plan on hiring us to do the packing part, or you plan on renting our New York moving boxes, bins, and crates, you need to have no worries. We own moving boxes of different materials, different strength, and different size. So you can rest assured your belongings are safely packed if packed in our moving crates New York. So we offer to you, aside from other moving services NYC, the service of packing your items safely and properly labeled in our quality relocation bins, of the proper size.
Besides this, when it comes to the New York moving crates, we offer to rent them to you, if you want to pack yourself. As we mentioned many times before, no matter what your desire about the relocation in NYC is, we are here to satisfy your needs! Read our previous clients reviews and you'll see why we are the right people for your New York move. Get a free NYC moving quote and decide about your Relocation now!