The process of moving can be an overwhelming and complex undergoing. But with the right plan and organization, it can go quite smoothly. Once you've done the essentials of finding your new residence and hiring the ideal moving company, it all comes down to packing. Doing the inventory, decluttering, packing, labeling… It's all nice and well but the first step is finding the proper moving boxes Brooklyn can offer. So just follow the bread crumbs Big Apple Movers left for you and you'll be packed and ready to go in no time.
It is very important to get the appropriate bins and crates for the items you need to pack. You need to know the size, the strength and the quality each of your belongings require to be safe during the relocation. It's up to you whether you'll choose to acquire the crates yourself, or you'll use the moving boxes Brooklyn packers and movers could provide you with. Nevertheless, you are recommended to consider all the options and choose safety in front of affordability. Given that you could get cheap moving boxes Brooklyn stores have, but then you could endanger the safety of your items. Always check, double check, and check again every decision you make!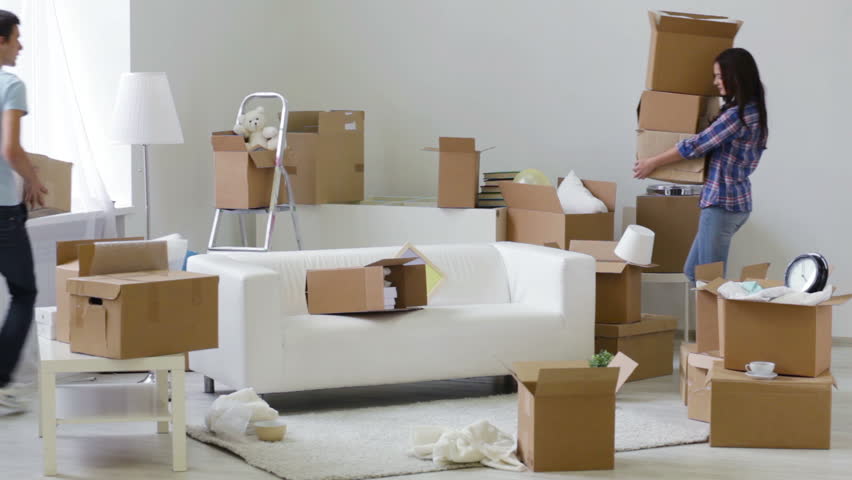 Learning all you can about moving boxes Brooklyn has stashed away
You can't plan out moving your Brooklyn home or office without knowing where to get moving boxes NYC. This is simply something you will need for your packing. After all, everyone needs some containers to move their belongings from point A to point B. The issue is that most people do not really keep their own boxes. So it should be easy for you to find the container solutions for Brooklyn move. There is a variety of places where you could do that for free, or for a very affordable price. Read on and discover the sources of those important supplies for your Brooklyn move.
Making a moving inventory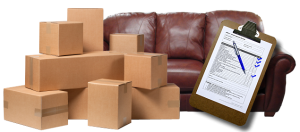 An inventory is the first thing you should complete before you move. Many people decide to skip making an inventory. Either because they are moving by themselves or they are paying for full service moving, which includes the conducting of an inventory as part of the package. Although an inventory may seem tedious, there are many reasons why you will want to conduct one yourself. In case you haven't got enough time, you should be quick and make a checklist of all your belongings. It is an essential thing to do, so don't make excuses not to. Even if there is some big reason, sleep a few hours less, but do make an inventory.
A detailed inventory will help a professional mover determine what size truck you might need, how many and which types of containers, and how many movers will be required to move your home. Another advantage is that it will make packing so much easier when you know what you need to pack. Besides that, you keep all your items safe from getting lost or stolen. Whatever might happen, you have the list of your stuff packed into the Brooklyn moving boxes. Therefore, you could easily find out if something's missing. And find the responsible for such an omission.
What to look for when searching for NYC moving crates?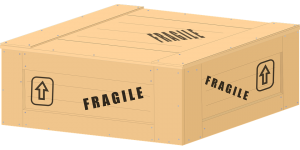 The good thing is that there are lots of online businesses which deal in moving boxes and other packing materials. They offer a variety of containers for all of your needs. Acquiring and using these containers to get things packed up will make your move a whole lot easier. When looking at boxes, there are three important criteria to consider:
Strength– Just because a box is large, doesn't mean it can carry a lot of weight. All boxes have a seal printed on the bottom flap by the manufacturer certifying the strength of the box. Industry-standard boxes for moving are 200lb test weight or 32 ECT. Larger boxes should have a higher test weight/strength. You will also find a capacity in weight that the box is designed to handle on the certificate seal.
Size– As cliche as it might sound – size does matter. But only in the sense of manageability when it comes to moving boxes. The number one cause of damage during a move is a half-empty box. Empty space in a box can create a lot of issues during transport.
Quality– Moving boxes get weak when reused, and are ruined when they get wet. One of the biggest concerns is the side of the box where the seam is glued. Over time, the glue becomes unreliable and can easily separate. This is why it is important that the crates you find are new or slightly used.
Moving boxes Brooklyn – where to find them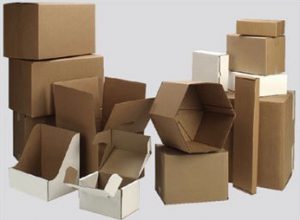 When you think about where to get moving boxes, make sure you not to forget the various online stores that sell them. These places are just so great for getting you exactly what you are looking for as soon as possible. You may find that you are able to get boxes from a place like this quicker than if you had gone around searching for them.
If you are looking to cut down the NYC moving cost, there are plenty of places where you can find moving boxes Brooklyn stores offer for free. But be careful here. As we said, the safety is the most important thing. Check on the aforementioned aspects of quantity and quality for boxes for Brooklyn move. Only use second-hand relocation containers that can be used again. You could even consider getting plastic bins, being that they are more durable than the cardboard ones. So, here are some suggested sources where you will be able to score some free boxes for Brooklyn relocation:
Grocery Store
Grocery stores and supermarkets are one of your best sources for free boxes. They get a large number of packing containers on a daily basis and have to recycle them. They will be happy to give you whatever boxes you need. Go around the neighborhood, ask if there are some boxes to get for free. And see if there are some plastic crates for Brooklyn move you're about to make. You could possibly rent them, or borrow, in case you know the owners well.
Office Supply Store
Big office stores, such as Staples have large numbers of boxes that they have to recycle every day. Best bet would be computer paper boxes that are used to ship stacks of notebooks and office supplies containers.  You can pack items such as books, DVD's office supplies, kitchen utensils, clothes etc. in these kinds of containers. Don't forget to search for the packing supplies, while around the office supply stores. To pack your boxes for Brooklyn migration, you'll also need the tape, the labels, the scissors etc. Make it a win-win combination.
Liquor Stores
Liquor companies provide really great boxes due to the very expensive and fragile wares they transport. Since they are usually small or medium boxes, they are great for packing highly breakable items. Glass and porcelain items, dishes, your own liquor bottles etc. The most important thing with these Brooklyn relocation boxes isn't only that you get them for free. But also that you get Brooklyn moving bins specifically made to save fragile items during the transportation!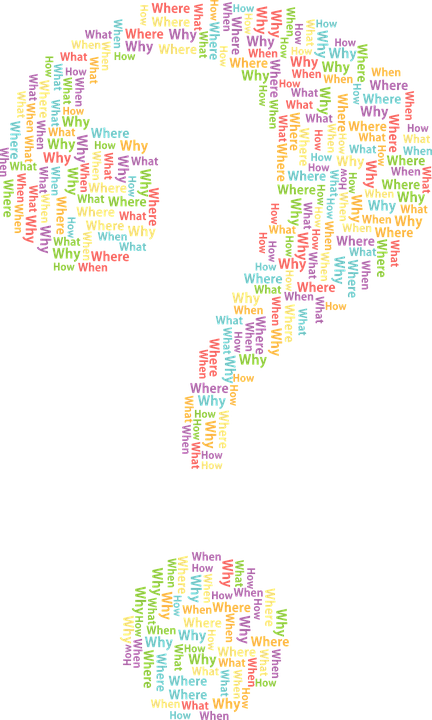 Pharmacy

Every neighborhood in the US has a pharmacy, and Brooklyn is nothing different. Pharmacies have packing boxes in all sizes and will be happy to offer them to you. It is always good to find out when a new shipment is coming and come that evening to pick up all the new boxes they have ready for recycling. Get friends among the pharmacists and be the first one to know when the next shipment arrives. You'll be able to get all sorts of crates for Kings County relocation, of all sizes.
Starbucks
Starbucks stores receive anywhere from 1-2 shipments per week. Most days, they will have a few cardboard containers that need recycling. Some of their containers are too small to be useful. Although you could have some items needing smaller bins and crates. On the other hand, the coffee crates and some others will be good for general items you need to pack.
McDonald's
McDonald's fry boxes seem to be popular with people who are looking to transport heavier items. Needing smaller sturdier crates for Brooklyn relocation. The boxes are heavy duty and can be an excellent alternative to traditional china boxes.
Disposing of moving boxes Brooklyn- after the relocation
The moment you realize that the last box has been unloaded, you will feel relieved but still… There is a long way to go before you can even say that you're done with the boxes for Brooklyn move. Once you unpack your stuff you will face a new problem – what to do with all those empty boxes, crates, and bins for moving to New York that you now have? Now from the one searching for used boxes for Brooklyn relocation switch to the one having second-hand crates after Brooklyn move you made!
It took so much time and effort to get them, but now you have to find a way to get rid of them. So why not simply throw them away? Sounds easy enough, right? But, is there perhaps a more constructive way to dispose of them? We have several suggestions. Perhaps, you could think and find an even better solution than those we're suggesting in lines to come?
Recycling
Recycling would be the best eco-friendly way to dispose of moving boxes Brooklyn once you reach your new home. So go out and find where the closest recycling center is and pay them a visit. If you are concerned with preserving the environment and natural resources, you can perform an ecological move using recyclable materials all along. Plus, there are different institutions paying you for the material to recycle. Maybe you could even earn some money out of the boxes for Brooklyn relocation you used.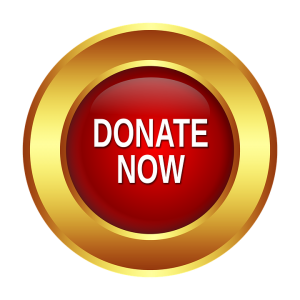 Donation
Seeing that you just moved and hopefully won't have to anytime soon, why not give them away to someone coming to or moving from New York? Just think how hard it was for you to get those boxes. There must be a friend or someone out there facing the same issue, who will appreciate your kind gesture. After all, being nice to other people always feels good!
Selling them
In case you are looking to return some of the money you spent on the move, why not sell all those moving boxes Brooklyn relocation left you with. You can go on social media and arrange a brief auction for the boxes – make a pretty penny in the process. Never underestimate the number of people moving all the time. There shall surely be someone interested in purchasing your used Brooklyn moving crates and bins. If they are good to be used again, and if the price is attractive, of course.
Storing them
What if the need for boxes arises again in the future? You might just want to consider keeping some of the better and stronger boxes for your next relocation (if you are expecting to move soon). This, of course, goes only if you have enough space in your garage or basement. Another option would be storage units if you have any rented. Or if you intend to rent one, in order to declutter your home.