If you are moving from Bolivia to USA you probably have a lot of questions about the entire process. This is an international move and it is important to find good international movers. Let us tell you the truth. You are going to find the best movers in New York. Let your Big Apple Movers NYC organize a perfect move for you. When you move to USA you will have to plan and organize everything carefully. You will first need to obtain legal permission.This is a complex process, so you should better start in time. We will give you some advice on how to prepare for a move and what steps to take for a perfect move to the USA.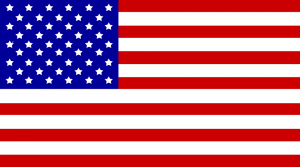 Tips for moving from Bolivia to USA
If you are a foreign citizen in USA first you have to obtain a legal permission. After you obtain it and get your documents in order, you can start packing and moving from Bolivia to USA. You should also investigate the laws of the USA, so that you know what to expect when preparing the paperwork and visas.
Get the legal permission to enter USA
The easiest way to do this is for an employer to sponsor you. Your USA employer should file a petition with the United States Citizenship and Immigration Services (USCIS). The employer should
File Form I-140 for you
After this employer sponsorship, you get permanent residence called the 'green card'
A family member in the USA can also be your sponsor. The member needs to be a US citizen. If you do not qualify for any of these you should meet your lawyer and discuss other ways to get permission.
Alternative ways to get into USA
If you are a talented  artist, businessman, athlete or scientist with an extraordinary ability you can self-petition for a green card
Non-immigrant work visas are temporary and you can get them when your employer files a file a Form I-129 petition for you. When this visa expires you have to leave USA.
You can use the intra-company transfer. Your company might transfer you to another company in the USA. Your employer will file a Form I-129
You can get a tourist visa but in that case, you can only stay in the USA for 6 months. However, if you want to live and work in the USA or stay longer than 6 months this is not the visa for you.
If you are a student you can apply for a student visa.
Apply for a non-immigrant visa
You should go to your local US embassy or consulate.You can also apply for a visa online. In any case, you will have to prepare certain papers to get the form DS-160 :
dates of your last visits to the United States
resume or CV
passport
travel itinerary
SEVIS ID (if you are a student)
additional information if requested
your I-129
Schedule an interview and finish all of the tasks
The State Department's National Visa Center will evaluate your paperwork. They will also schedule an interview with you. This might take a long time to prepare well and finish all of the tasks before that. You will need to have a medical check and get immunization shots. Check if your passport is valid and also check the passports of all of your family members. They will invite you to the Consulate or Embassy for the interview and you will talk to the consular official. They will check your, medical, criminal and financial records.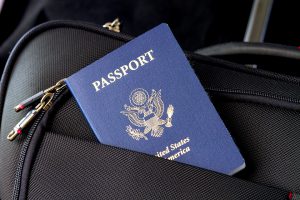 Pack wisely and hire the right movers
After you get the visa you can start packing for your move. Moving from Bolivia to USA is a long distance international move. If you want to transport your furniture and belongings it might be quite expensive. Be sure to pack only the things you really need and that are genuinely necessary. When packing clothes think of the climate of the state you are moving to. The USA has many different climate zones. Northern states are colder, while Hawaii is very hot. You can rent a storage for things you don't need at the moment. Furniture can be cheap in the USA. Maybe it will be cheaper to buy some new furniture than to transport the existing pieces.
Ask your movers for an estimate
When hiring movers fist of all to ask them for an estimate. You should get your  New York City moving quote estimate from your reliable movers. Then set a date for them to come and perform the move.
Get your personal documents ready
After you hire decent movers you should prepare certified copies of your personal documents.You will need them in the USA. You will need to get
divorce decree
transcripts from your children's schools
adoption records, if you adopted a child
marriage license
your birth certificate
birth certificates for anyone in your family
medical and dental records
You should change your mailing list. Tell your post office your new address. Moreover, you should also contact your business contacts and tell them about your new address.
After your move open a bank account
After you move you should open a bank account. A good idea would be to open a checking account. You should also have a debit card. This way you will be able to write checks and pay for your rent or utilities. However, call the bank first and ask about the papers you will need. You should prepare your passport, immigration documents, address details, and a Social Security Number because without these papers you will not be able to open your account.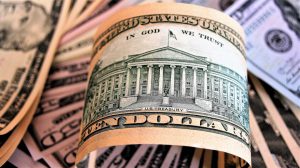 Get your Social Security Number
If you didn't apply for your Social Security Number with your visa you should do it in the USA. You should wait for 1o days after moving. After that visit the Social Security Administration office. You will have to show them a work permit and resident card, a passport and birth certificate.