Even though you are thinking about moving within the same country, moving from Arizona to New York is a huge step. These two places are quite far away, and since this is an interstate move, it probably requires long distance movers NYC to help you out. But, don't you worry. We have a guide ready for you. We will go through each step of this process and help you make moving from Arizona to New York as smooth as possible.
Biggest differences between Arizona and New York
There are different reasons why somebody is moving this far away. Either way, you should be aware of the main differences between Arizona and New York. Here are some of them :
Weather – this is probably the biggest difference. Compared to New York, summer days can be very hot and dryness can be a big problem. On the other hand, New York can have severe snowstorms during winter.
Driving a car – In Arizona, you need a car. The transportation system is not as developed as in New York so most of the people have a car and use it on daily basis. After moving from Arizona to New York, you can relax and sell your four-wheeled friend. In New York, the subway is the easiest way to get around, and driving and parking are absolutely not necessary.
Animals – Arizona is a place where some of the wild animals like scorpions are to be seen sometimes. You don't have to worry about that in NYC. There you can worry about mosquitoes only.
Why moving from Arizona to New York is a great idea?
New York is great, and by many, it is considered a hot spot of the country. Even though there are some downsides (particularly, costs as higher), there are even more advantages of living in New York. Everything you might need – shopping in the best stores, food, culture, art – you can have it here. This city is a place for those who want to start a business. In neighborhoods like Dumbo, you will find a lot of tech startups and some growing companies. Furthermore, this city never sleeps – you will have the opportunity to go out and have fun whenever you want. If you have kids, you will find some amazing private and public schools, as well as some great playgrounds and other sources of fun.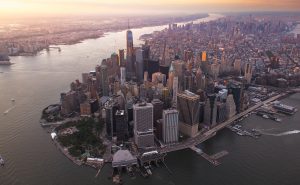 How to move to New York?
Moving from Arizona to New York is a long process and you should definitely think it through. Our advice is to start planning early and think about every detail of your move. Here are some of the steps on how to make the move smooth and easy.
Choose the neighborhood
You need to find a place where are you going to live and New York offers a variety of choices. That's why you need to set your priorities first and see what do you expect from the neighborhood you are about to move into. These factors may include the cost, commute time, commotion and generally lifestyle you have. We advise that you explore the city and feel the vibe of the boroughs you chose. Check out some local restaurants and shops, meet the locals and talk to them. Make a list of things that you like and don't like, that will help you decide later on. Here are some of the most popular boroughs in New York:
Astoria – when you can't afford Brooklyn, this little neighborhood will offer a larger space for the money. The proximity to Manhattan is great and you can get to JFK airport so easily.
East Village – a neighborhood that has been popular for a long time. It has been an artistic place for a long time, and many musicians, playwrights, etc live here. It is said to have an old NYC vibe, not so common for other neighborhoods.
Park Slope – a popular Brooklyn neighborhood, which is peaceful and close to nature. That makes it perfect for families with children, or young couples wanting to grow one.
Dumbo – short for "Down Under the Manhattan Bridge Overpass". It offers you the chance to look at the Brooklyn waterfront and Manhattan. It is the place perfect for tech startups, finding a cool office, but it is also a residential area, with many families living there.
Hire professionals to help you
If you are moving from Arizona to New York, you need to transport a lot of things long distance. That means, that, no matter how organized you may be, a professional help is necessary. Experienced movers will help you move your furniture from your home without any problems. On the other hand, if you need help with a commercial move, you will need to contact the office movers in New York.  These people know exactly how to deal with particular items, especially fragile or bulky ones. They also know the traffic and streets of NYC better than you do, so they will transport your stuff easily.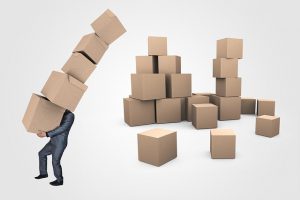 Pack carefully
Packing seems the easy part of the move, compared to finding a home or choosing a neighborhood. But, don't be fooled. You are about to move your home completely, not just a few items, so you need to do that carefully. Here are some tips:
choose the right boxes – depending on the size of your items, choose the right moving boxes that are big and strong enough. If you want to cut down costs, you can find some free cardboard boxes.
pack by rooms – be organized when packing things, and pack them by rooms, so later it will be easy for movers to put the boxes in particular rooms and for you to unpack them.
label the boxes – use a sharpie in different colors to label each box and stay organized.
be careful with fragile items – sensitive items, like electronics, need to be packed with care. Furthermore, if you have some expensive, artsy items, contact fine art movers NYC to help you out.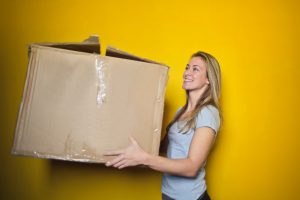 The decision you made, to move to New York, is definitely a great one. If you follow the steps of the moving process carefully, you'll have no problems. You will be in your new NYC home in no time, ready to explore the city!