So, moving abroad from New York City? The decision reached, plans are in motion. Perhaps there is a bit of fear and anxiety in you. Here it is, you are not the first one to go through this. You are going to be alright. But let us help you to make sure you got it all covered and planned for. Every move you plan is a difficult venture. Whether it is a street across or another city it is a stressful event and a major one at that. But, when it comes to one of those international moves, that puts your move in another dimension. This is due to that there are far more things to do. With these types of moves, time is of the essence, and careful planning alongside. You can do it correctly, with our guide to push you in the right state of mind and organization when moving abroad from NYC.   
Moving abroad from NYC – learn about your new environment!
It goes without question that you are about to learn about the city when you arrive at your location. But to put your mind at ease for a bit, we recommend doing your research. Why don't you explore your new neighborhood? Try to find in advance what options are there, what your new city offers you. Whether you are moving with residential or commercial relocation services, you will need to do this.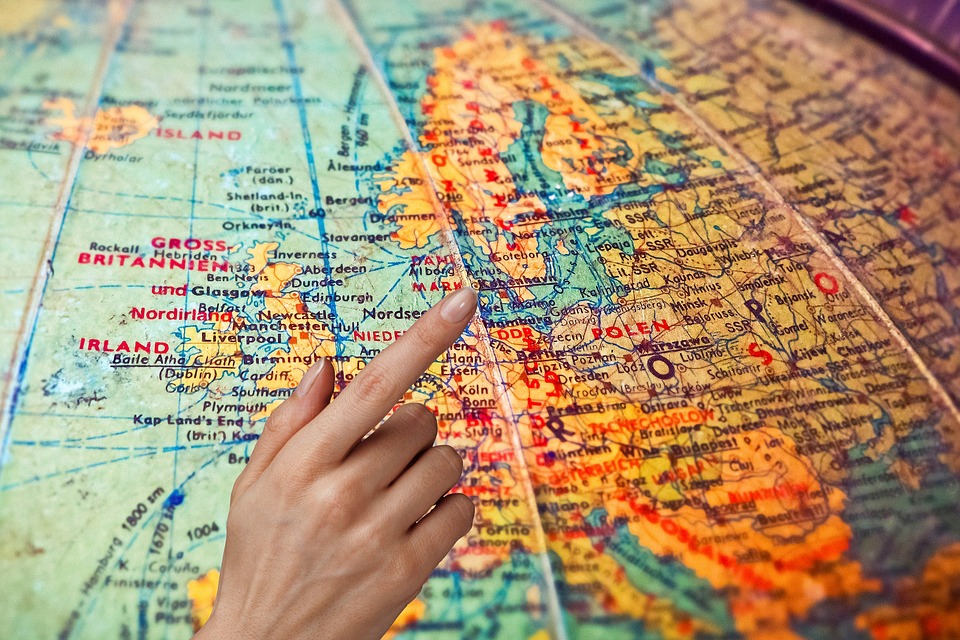 Search for medical facilities, grocery shops, parks. And consider your kids as well – are their schools nearby? So moving abroad from NYC with kids, make sure that your new home provides all that they need. Depending on your choice of destination, you need to pick up at very least some basic words. This is to make that new transition a bit easier, and for locals to acknowledge you. But the most important piece of advice is to get proper insurance. This is just a precaution measure that in case something is up, insurance covers for it.
Supplies and utilities!
Before you set your first step away from your current home, make sure to get proper supplies and cancel utilities. Changing address is a no-brainer. Number one prior to changing address is to make sure you do not receive any bills after you move. So as part of the planning process get information on how long it takes to cancel everything. Things like heating, gas, electricity, internet, cable and all in between. This can take a while so plan far, far in advance. As soon as you receive the news or reach a decision about moving.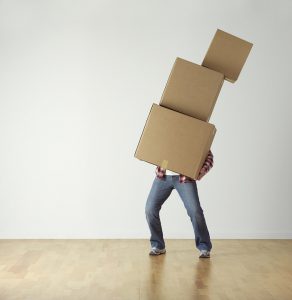 Consider moving services Brooklyn when it comes to packing supplies and possible hiring. Consult professionals and let them provide additional advice. With that out of the way, the next step is getting the proper packing supplies. Hiring pros assures you are getting top-notch help with packing, and supplies for all your valuables.  
Moving abroad from NYC – securing a job!
This goes without a doubt, you can not go in blind without a job especially when you have a family. You cannot risk them being without any income. Moving abroad from NYC without a secure job opportunity is a huge risk, and perhaps no price. Regardless of your education and job demand secure a job before setting foot in your new country and home.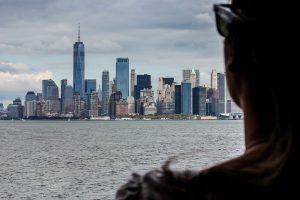 Sure enough, if your bank account owns millions then you are alright, but most of us are not set for life. No matter how great your savings are there are going to be depleted. With that in mind, perhaps your current boss can help you with some contacts and a new job. Nevertheless, notify them before finding a new job. Moreover, they can recommend you to some of their friends in a city you are heading. Landing a new job can be just what you need and one of the many advantages of leaving NYC. But in case your relationships is not that good, then leave this part for last. A quick reminder is that there is a notice period, notify them in time.  
One last farewell!
One final proper goodbye for your friends and family before you venture off to your new city. This can take a load off your chest and be a proper send off. In all the hiatus this might seem like the last thing to do but do make time for it. Here is why. Remember all the things you created and memories with your loved ones. You are gonna be hit with some nostalgy as soon as you unpack.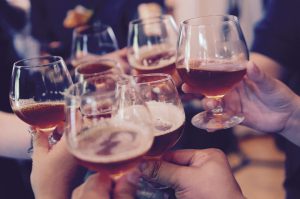 Being separated from all that you know in an unknown can be quite stressful. In those moments you are sure to use the fond memories with your loved ones and friends. A final going away party or a simple barbecue to share a laugh with your friends. Moreover, if they helped you pack and move the heavy stuff this is going to be show-off gratitude.  This is one of the ways on how to say goodbye to your NYC neighbors when moving.

We are sure that there are a great many things to do prior to that moving day arriving but have no fear. You are going to get through this.  Moreover, before all you are creating new friends, meeting new neighborhoods and settling in in your new city and home. So let this serve as a simple guideline and a reminder of what to remember. This relocation is a new stage in your life and all is in your hands. So grab this opportunity to make a new life better for you and your family!