Making a decision to move is never easy. There are simply one too many things to consider, both what you want from your future home and what you need. There is also the matter of your available budget for hiring a relocation company. But, once the decision is made, there is a step which most first-time movers forget to do thoroughly: prepare. Usually, it is some form of hectic packing and searching for possible apartments and moving companies online. All the while, you're counting your money and hoping that it will be enough. NYC can be especially troublesome due to the fact that it is expensive for residents. So, let's prevent that. If you want to move to the Big Apple stress-free, you will need a move to New York plan.
The first task on your move to New York plan should be scouting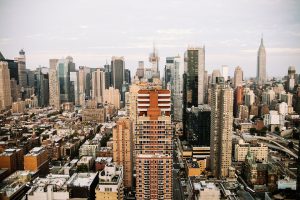 Deciding on moving to New York is great. However, have you ever visited the city? If not, this should be on the top of your list. Do a little internet research before you make the trip. Find the possible areas of the city where you'd like to live. Contrary to the popular belief, there are plenty of affordable neighborhoods in NYC, if that is your aim. If you already have a job offer, it would be a good idea to pick an area close to your office. While visiting the city, check out possible everyday routine. See what kind of stores there are in the vicinity of your desired neighborhood and how well-connected the area is to transportation around the Big Apple. This can help you estimate your daily costs of living in the city.
Continuing on the same path, plan your budget for relocating to NY
As you're planning on moving to New York, an estimate of your relocation budget and living expenses in the first couple of days are a necessity. Luckily, after paying a visit to the city you already know the everyday costs. Now, it's time to calculate the rest. Your move to New York plan budget should include:
The cost of lease termination or realtor fees of your home
The expenses of cleaning and repairs for your home and your future apartment in NYC
The utility bills for your last month (think about what you will need during this month before moving to the Big Apple)
The cost of the security deposit (should be included in your move to New York plan, but can be flexible depending on what the landlord will ask)
The cost of hiring a broker in New York (if you will be using one)
If you are shipping any of your belongings to the NYC, include this cost, too (we advise you to ship books)
The cost of storage in NYC (just in case, it is good to have an extra amount of money for this calculated in your moving to NYC plan)
The costs of preparing for relocating to your new apartment in NY (packing supplies, etc.)
The expenses of a professional moving company (an estimate for these costs will help with the next step of the relocating to New York plan):

The estimate of the relocation
Additional moving insurance
Packing services (if necessary)
Fuel charges
Tips for the workers
Be sure to check if there are any tax deductions for your move to New York
Next, you should start looking for apartments and movers in NYC
There are two options to apartment hunting in the Big Apple. One is hiring an NYC broker to do the work and another is to look for a place on your own. If you're doing the latter, we'd advise you to be careful of scams. Don't send money in advance and keep in mind that NYC housing does tend to get ridiculously expensive. This step on your move to New York plan should be fairly stress-free, as you will already know what criteria you want the new home to fulfill from the previous tasks.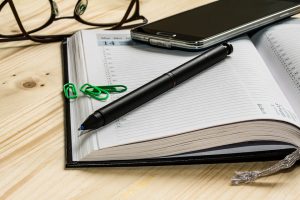 As for choosing the best movers in New York, we have some tips, too. There are plenty of both local and international moving companies in the Big Apple which are great. Hence, if you want to get the best possible deal, start with at least three possible movers. As you check their license and insurance, as well as get quotes, you will be able to narrow the choice down. Be sure to contact them early enough, though. Another tip is to arrange on-site estimates. If you'll need their other services, it's a good idea to note that down, too. Finally, take your pick of the relocation companies and figure out the best date for your move.
The last checklist of your moving to New York plan includes the final preparations before your relocation
Unlike the other tasks on this New York relocation plan, this one will be a bit boring. This is a checklist where you should make all the arrangements before your move to the Big Apple. There are tasks on the list which you can do earlier in your plan, as well. For example, utilities transferring, as it can take a long time for the company to follow through. So, here are some things which should be finished before you're packed for your move to New York:
You should set up mail forwarding to your new apartment in NYC (you can do your change of address online)
Make appointments to turn off your utilities (see which of them you will need during the last month. You may not need cable TV, but you should definitely have Internet access!)
Make a small packing plan for your move to NY (which room you will be packing when, how much time you need for which space, etc.)
Collect and/or buy packing supplies (there are a number of ways to get moving boxes for your relocation to NYC for free; if you want to save on wrapping, there's newspaper and clothes are perfect padding for an affordable move)
After formulating your move to New York plan, it's time to start packing for the relocation!