You know how they say, if it's not on your Instagram, it is like you've never been there. Successfully managing your Instagram account is not easy. Especially if you wish to have a large number of followers. Of, course, having a successful Instagram account is much easier if you are living in one of the hot spots. And, New York City is one of the most popular places on this popular social network. If you are living in Manhattan, there are so many great places that could help you boost your popularity on Instagram. But not just Manhattan, other boroughs have equally photogenic places, too. But, just finding and replicating images of most instagrammable places in NYC will not help you create an army of followers. You have to be creative, and generate something new and fresh. Something that Instagram has not yet seen.
The first step, moving to New York City
If you want to have a popular Instagram account, you need to have fresh and unique content. But how to attract followers if you are living in some small boring town? The easiest way is to find out what are the most Instagrammable places and exploit those popular locations in a creative way. And in NYC, countless micro-locations are very popular throughout Instagram. But there are also major attractions that every successful Instagram account has in its collection of posts. So, your first step in creating a successful Instagram account is to visit popular places and use them in creating popular Instagram stories. And the best way to do it is to move and live in a popular place such as New York City.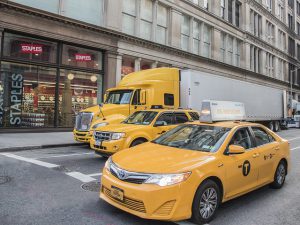 How to do it easily?
Of course, moving to another city, especially New York City, is not something that you can easily do in a hurry. However, there is one way to that painlessly. If you hire cheap movers Brooklyn, they will make your relocation, so quick and easy, that you won't even feel it. They will pack your belongings, load them, and transport to your destination in record time. And, most importantly they will do it cheaply. Suddenly, you are living in one of the most instagrammable places on Earth. So, what will you do? Where will you go first?
Exploiting hashtags of most Instagrammable places in NYC
After moving services Brooklyn deliver your belongings, you can get to work. As mentioned before, if you want to reach to a large number of Instagram users, you will have to develop your own unique story. However, being fresh and unique on the Internet, especially today, when billions of people are trying to do the same, is not easy. Therefore, visiting and exploiting most Instagrammable places can be sort of a shortcut to establishing the large base of followers. Of course, the most important part is the proper use of hashtags. For those of you who don't know what hashtags are, those are words with a "#" sign next to them. And those words will connect your photos to all others that have the same hashtag as yours embedded in their posts. And everyone who clicks on this link will have access to your post too. Pretty neat.
What are the most instagrammable places in NYC?
There are hundreds of NYC Instagram hot spots with hundreds of different hashtags. And, as you can imagine, the most popular NYC Instagram hashtags have something to do with Manhattan. So, that is where the most Instagrammable places in NYC are. Look at the list of the most popular Instagram hashtags. It will reveal which are the most popular spots in NYC.
#timessquare is the most popular NYC hashtag and one of the most instagrammable places in NYC.
#empirestate is another popular hashtag, and the place your Instagram account just can't go without.
#centralpark is the hashtag that will immensely boost your posts.
#broadway hashtag can be useful for attracting more eminent followers.
Just remember that using only the most popular hashtags is not advisable. You must combine them with some less popular hashtags to get the effect that you want.
Times Square is probably the most instagrammable place in NYC
When you think about New York City, what do you think of first? Of course, not all answers will be the same. But, most of you will think of Times Square. Times Square is undoubtedly one of the most photographed urban places on Earth. If you close your eyes for a second, you can instantly remember dozens of Times Square photos that you have seen in your lifetime. That is because there are billions of Times Square photos throughout the Internet. And you will see them even if you are not looking for them. So you will have to be very creative on this one. Just remember to use the #timessquare hashtag in combination with some less popular hashtags, to maximize the effect.
Visit Empire state building, it is one of the most instagrammable places in NYC.
Empire state building is one of the most instagrammable places in NYC. Even though, the images on Instagram are mostly the cityscape photos, with the Empire State Building as the central spot of the NYC skyline. There are also many images from within and around the building. Try new perspectives, or take some friends with you, and just have fun taking pictures around the building. Images of people having fun are always popular. So, if you want to start developing your Instagram account the right way, visit the Empire State Building and including #empirestatebuilding hashtag in your posts.
If you want to be in the center of attention on Instagram, include Central Park in your posts
In the middle of Manhattan's concrete jungle, there is an extraordinary place. The place of tranquility. The place where you can sit on the ground and not get dirty. Where birds sing their songs and squirrels are running around the trees. And obviously, the place where lots of Instagram users like to hang out. Every Instagram account that likes keeps to itself, will have posts from Manhattan's Central Park. So, that is the place where you have to go too. Let your creativeness go wild and create Instagram posts worth thousands of likes.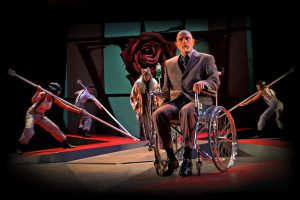 Broadway is also one of the most instagrammable places in NYC
If you want to attract more eminent followers you will create some posts around Broadway Theatre. Of course, in this case, it is not enough to just walk in front of the Theater and take snapshots. For this to be successful, you will have to get some tickets. And they should preferably be the tickets for some of the more popular plays. Good luck with that!
Have a quick and easy move to one of Instagram's most favorite places
Those are some of the most Instagrammable places in NYC. Of course, there are thousands of other great places to exploit while you are growing your Instagram account. If you think about moving to NYC for this purpose, make sure that you remember one of the NYC moving tips that were mentioned above. Have a quick and easy move, and start propelling yourself to the status of the greatest star Instagram has ever seen. Good Luck!