Your relocation to New York might be just on track. Or it might be filled with challenges, obstacles, and many stress-inducing unplanned events. Thousands of people move to the City every year, and not all of them are happy with the outcome. There are many reasons for the lack of satisfaction.  But, most of them are because people are uninformed and not sufficiently organized. We are here to prevent them. As one of the best moving companies in New York, we can offer you plenty of advice. One thing that people always forget when it comes to moving is the importance of storage units during a relocation. We are here to tell you all about renting Manhattan storage units, and how to do it on a budget!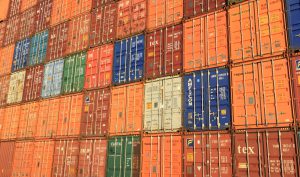 What is the first thing that comes to your mind when you think about relocation? Well, it's probably piles and piles of boxes. And when you think about moving to Manhattan? Well, probably a huge moving truck and a bunch of people carrying furniture up and down the stairs. Surely, most of them won't yell pivot while they do it, but it surely isn't pretty. One of the best ways to avoid that is to consider renting a Manhattan depository units and making your move that much easier. Although New York City is expensive, NYC storage units can be found for reasonable prices, so let's have a look. 
What you need to know about your relocation to Manhattan
Before we go into the details of renting a depository unit in The City, you need to know a thing or two about moving to Manhattan. Chances are that you already know this, but let's revise, just in case:
Hiring professional movers will most likely be a great help – unless you are moving down the street, chances are that you are going to need some help. Heavy lifting, building with no elevators, and the necessary documentation if you are crossing state lines… The list is long. A reputable moving can company can help you with that just make sure that you know how to find the best moving company.
Traffic and weather patterns play a significant role – when moving to Manhattan you need to have in mind traffic because it can significantly delay your plans. Heavy snow or rain can block entire parts of town and there is nothing you can do about it. Check out prognosis, traffic reports and if there are any closed streets or bridges. This way your NYC relocation can go smoothly.
Manhattan relocations tend to be pretty stressful – any move can be exhausting, but the hectic pace of The City makes it even harder. That is why you need to find ways to cope with the stress during your Manhattan move. When you have this taken care of you will be able to focus on other important things, such as finding a storage unit in Manhattan.
What are the benefits of hiring a depository unit in Manhattan?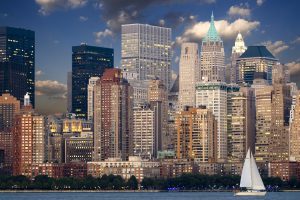 It's no secret that apartments in Manhattans tend to be quite small. You won't have access to the basement, nor the change to drop things off in your neighbors' shed. So, what does that mean? Well, you have two choices. Either you leave things back home, which isn't very convenient.  Or you rent a Manhattan storage unit. You can leave things there while you are cleaning and redecorating your new home. You can swap winter and summer clothes, depending on the season. When you or your family members outgrow things you can leave them in the storage until you find a better use for them. You don't have to buy a bigger apartment, pay for square miles and heat when a simple Manhattan storage unit can take care of all of that.
What do I need to know about storage units in Manhattan before I rent one?
If you have never rented a storage unit, you might not know entirely what are you in for. Before you make a final decision, take a look at the list below and make sure you are well informed:
Some companies let you decorate your storage unit so that it becomes an extension of your home

Manhattan depot shouldn't be too far from your home – If you find storage far away from home you are just going to end up spending a ton of money on gas or cabs. This isn't helping save money, time and space which is what renting a storage is all about. Find a unit that isn't too far away, is easily accessible and very well connected.

Make sure that your storage unit facility can cover all of your needs – Not all storage units are the same, especially in New York.Check out if they have heat, 24-hour security system, video camera, security guard, special containers, and ability to store different materials. Depending on what you need, you need to find an adequate Manhattan storage. This will make your headache go away.
Don't buy a unit you can't fill and waste money –  Depository units come in all shapes and sizes. There is no need in renting one that will remain half empty most of the time. Consult the people working in the storage unit regarding size and make sure you are not wasting your money.
Is finding a Manhattan storage unit on a budget the same as finding a cheap unit?
Let us be entirely honest – New York is not a cheap city, but you already knew that. The City is one of the most expensive parts. So, the difference between something being on the budget and being cheap are quite big. You shouldn't try to save money on something as important as a unit that stores all of your belongings, but you should also know how to stay within the budget.
The key is found in the balance. You should look for quality, and the service that you require, but you should never overpay. This is true not only for your Manhattan depot but also for the entire relocation. you should always try to trim the cost of your NYC move, but never at the expense of the quality of the service you purchase.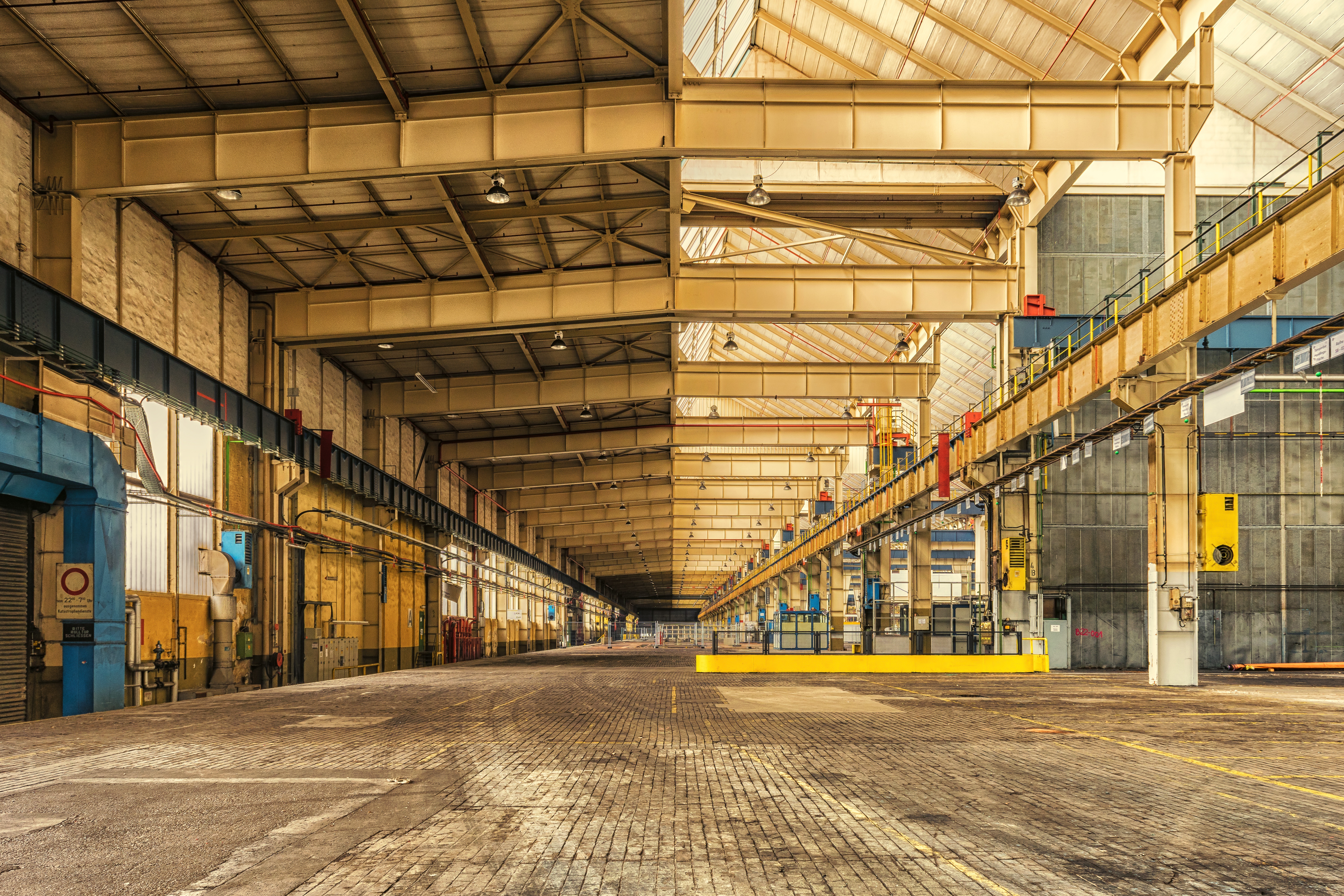 How to avoid scams when hiring a storage unit in The City?
Like we have previously mentioned, it is important that you save money during your relocation. But, not at the expense of quality. Renting a cheap Manhattan storage unit might end up being more expensive in the end, given that cheap storage in NYC commonly leads to some kind of a fraud. Here are a couple of things you should look out for when looking for a unit in The City that can fit your tight budget:
Make sure that the neighborhood is safe and there are no frequent cases of burglary – if the NYC block your unit is in has a bad reputation, perhaps you should opt for a more expensive one. It doesn't mean that the same will happen to you, but the changes are much higher.
Check out permits, licenses, insurance, and certifications before you rent a depository unit in The City – someone's garage and a highly qualified storage facility are simply not the same. It is paramount that your things are protected. Make sure your storage facility has all the necessary documentation and rest assured that your belongings are safe. It doesn't matter if it's an affordable storage unit in Manhattan if it isn't operating legally.
Reach out to previous customers – You just started living in Manhattan so chances are you won't be able to find someone who can give you tips on hiring a storage unit. Then it's best to look up online. But, careful, some comments found on the website can be fraudulent as well. Check out forums, objective websites, and social media posts. You will surely be able to find everything you need.
How to pack for a Manhattan storage unit?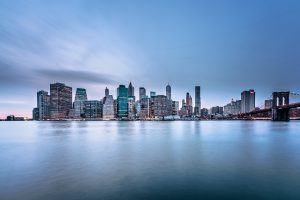 Packing for your NYC move can be really difficult. If you add to that separating thing for your storage unit, you might feel a little bit overwhelming. But there is no need to worry or to feel anxiety. We will give you a couple of packing things so your NYC relocation won't be so difficult.
The first thing you should have in mind is getting quality supplies. Boxes that go into your Manhattan storage shouldn't be easily destroyed. This way you will make sure that your belongings are well protected. Same goes for bubble wrap, duct tape, and any other packing materials. You don't want your boxes to tear, and your fragile items to be destroyed.
Another thing you shouldn't skip is labeling your boxes. Right now you know where everything is. But in a couple of months, when you go to check on your Manhattan depository unit, you will have no idea. Use tape, markers and color codings. Also, put the most important items first. This way you won't have to go through the entire store to get to them.
Additional packing tip
Use everything as a storage space – your furniture, drawers, baskets, shelves, and suitcases. This way you will have additional spaces you didn't plan for. Old shoe boxes and cardboard from the original packing of electronics can also come in handy. Try to be green while you relocate, so you will do something nice for your old home and for Manhattan as well.
What can't go into a depository unit?
Although storage units host many different objects, due to the sensitive nature of some substances, they are not allowed inside.
Live animals (or dead!) – Although this seems quite obvious, it's no harm to mention it again. If you are not able to have a pet in your home, it is absolutely not acceptable to bring one to the depository unit. This also goes if you can't look for yours for a certain period of time. No respectable Manhattan storage company will ever allow you that, and you can even pay fines for mistreatment of the animals.
Perishables or anything that might go bad –

Before you look for affordable storage in Manhattan, make sure you have all the info!

Storage units aren't meant to be visited often, and they shouldn't be used for storing things that can go rotten. Any sort of fruit, vegetables, food, plants etc will not have a very long life expectancy if they are inside a dark and cold storage unit.

Flammable materials – This one goes without saying. Having something that can cause a fire and destroy not only yours but a thousand of other storages has n place there. Don't try to get around this and trick the owners of your Manhattan storage facility, or you might face charges.
Stolen and illegal items – There is no way that the owner of a depository unit can check this.  But, you do sign a contract with them. He is bound not to put your things in harm's way. In exchange, you are required not to enter anything that is obtained illegally into his storage. You are also not allowed to enter anything that you shouldn't possess by law, such as drugs, or even medicine that isn't FDA-approved.
What else isn't allowed in the storage unit?
The list is actually a bit longer and it includes drugs, fireworks, firearms, as well as people. There is no need for further explanation, but it is necessary for you to know that. Always make sure with the owners of the depository units. Perhaps they have some additional restrictions. This will help you avoid any problems in the future while you are renting a storage unit in Manhattan. If you want to know more you can check out here the list of the items not allowed into a storage unit.