New York City is a fun place, especially for singles. The city that never sleeps offers countless activities for you to enjoy. Whatever your taste in art and music might be, in NYC you will always be able to find your crowd and fit in. Moving to NYC as a single might be exciting and scary at the same time. Organizing the relocation process and find the perfect borough and housing is never an easy task. Therefore, in order to make the whole process much easier for you, we have created the list of the best and most affordable Manhattan neighborhoods for singles.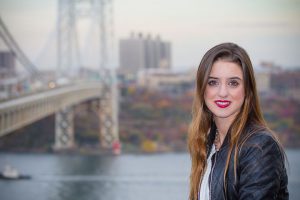 Before the apartment hunt
There are a few things you need to know and pay a close attention to before you start searching for a Manhattan neighborhood to move to. In order to save much valuable time you first need to set your priorities and know exactly what is it that you are searching for.
Living in Manhattan can be expensive. Therefore, you will need to create a budget in advance. In order to avoid falling in love with an apartment only to, later on, realize you can afford it, you need to create a list of priorities. You need to be willing to compromise. Whether it is a smaller living space or a longer commuting time, real New Yorkers know there will be a catch with any NYC borough. Therefore, set your priorities well in advance. Are you willing to live in a smaller apartment but be close to work? Or maybe you won't mind commuting a bit longer as long as you have a bigger apartment?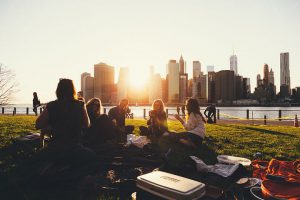 In order to save money and move to your new apartment on a budget, search for an affordable Manhattan moving company. A reliable and reputable mover will make sure your move goes safely and quickly. Professional movers will also, help you plan your moving budget and create a tailored moving quote. Therefore, you will be able to move to one of the best Manhattan neighborhoods for singles, with ease.
Which are the best Manhattan neighborhoods for singles?
Besides being affordable, your new home needs to match your lifestyle as well. NYC has many great neighborhoods to choose from. Each one of NYC boroughs has its own vibe and culture. Therefore, make sure to do an additional research and visit the best neighborhoods for singles, prior to renting an apartment in Manhattan.  This way you will be able to assess the borough, its amenities and whether you can feel at home and relaxed living in a specific area of NYC.
Here are the best neighborhoods for singles in Manhattan:
Inwood.
West Harlem.
Washington Heights.
Chinatown. – One of the most affordable Manhattan Neighborhoods for singles.
Inwood
The whole area of the Upper Manhattan has become quite popular with young professionals and college grads. Affordable housing options and a vibrant artistic community are the main reasons why many young and single people decide on moving to Inwood.
Median home price in Inwood is $401.000, while you can find a spacious apartment for $1600 a month. Therefore, comparing to other parts of New York City, Inwood is considered to be affordable and a great place for singles to move to. Therefore, with a detailed apartment search and the help of cheap moving companies NYC you can move to Manhattan and stay on your planned budget.
Even though it is located a bit further from the city center, Inwood has 2 subway lines that can get you to the center of Manhattan in less than 40 minutes.  This great neighborhood also has more than 200 acres of parks and is extremely pet-friendly.
West Harlem
Comparing by square footage and amenities you can, most definitely, get more for your money in West Harlem than in other, much more popular Manhattan boroughs. The median apartment price in West Harlem is $466.440, while the median monthly rent is $2.600.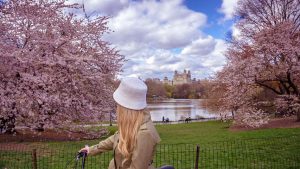 Harlem is the home to many great restaurants and bars. Therefore, if you are looking for a neighborhood with affordable housing and a vibrant nightlife, Harlem might be a perfect choice. The borough of Harlem is, also, quite close to the Central Park. This will allow you to have an outdoorsy lifestyle and feel like a New Yorker right after the move.
Washington Heights
Average monthly rent, for a one-bedroom apartment in Washington Heights, is somewhere between $1.900 and $2.200. It is one of the fastest growing neighborhoods in Manhattan. Therefore, the neighborhood offers many great amenities and is a great place for singles.
Living in NYC might feel crowded, especially if you live in a tiny apartment. Moving to Washington Heights will allow you a larger living space while being close to the center. Midtown is just a half an hour train ride away.
Washington Heights has a diverse culture and community. With many people moving there from abroad, the neighborhood has developed its unique culture and vibe. Therefore, moving to the area will allow you to live in a diverse and international environment.
Chinatown
Great transportation options and affordable housing. These are the main reasons for Chinatown to be one of the best Manhattan neighborhoods for singles.
Even tough Chinatown has become a popular tourist attraction, it is a great place to live in, as well. Being close to many great Chinese restaurants isn't the only perk of living in the area. The median monthly rent is $2.400.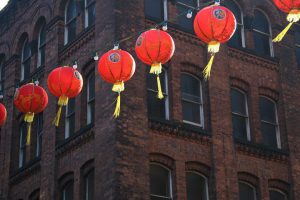 Chinatown, one of the best Manhattan neighborhoods for singles, is, also, a shoppers paradise. Anything you might need can be found in the Canal Street. The neighborhood feels like a city within a city. With its unique culture and art, it gives you an amazing opportunity to see the World without living the NYC. However, be aware of the fact that this is one of the most visited places in the city. Therefore, if moving to the area, be prepared for the crowds. Moving to Chinatown will feel like an amazing adventure. All you need to do is to find a reliable real estate agent and hire one of the best NYC moving companies and relax.  Therefore, everything will be taken care of. And you can focus on planning your new life.