Moving is a process that doesn't end once the movers leave your boxes on the floor. Adapting to your new home is also a part of it. Even though you may have felt happy and excited for moving into a new home and moving to New York for a better life, these new rooms and walls are going to feel foreign and unfamiliar for a while. We all know that moments, both happy and sad, make a home a family nest. However, you can do some things to make your family house feel like home before those moments happen.
Choose the right color pattern
Changing the colors of the walls can make a huge difference. To make the atmosphere of your living room more calm, relaxed and homely, choose a color palette of grey, beige, soft colors. Match those colors to your furniture, and add some details in darker colors, make some coffee and relax. However, if you want to introduce a more interesting and modern vibe to your rooms, add some interesting wallpapers to one wall, or paint it in a vivid color that matches your furniture or decor details.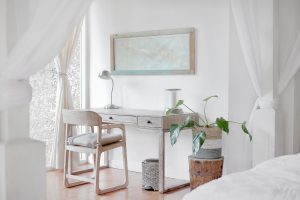 Choose the right materials
To make your family house feel like home, right materials of the floors, furniture, and decor is extremely important. If you have some pieces that are in sleek, industrial, modern style, you can find some ways to 'soften' their effect. Adding some pieces that are made of wood, rattan or some other natural materials that will introduce the natural effect to the room, and make it more feel like home.
Decorate the windows
Windows are important. If your new home comes with old-style windows covered with curtains in dull colors, it is the time for a change. Adding fresh, new curtains in lively colors can change the whole atmosphere of a room. Depending on your decorating style, you can find modern, romantic, bright curtains and change the tone and style of a room instantly.
Hang some works of art
Art doesn't have to be expensive, but it can surely add some character and homely atmosphere to a room. Empty walls are boring and sterile, especially those colored white or beige. So, to make your family house feel like home, add some personality by hanging your favorite art pieces or photographs. To make it more interesting, try to make a collage using picture frames. You can buy the same frames and hang some family pictures, quotes and sayings or interesting art pieces. If you want to spice it up a bit, try hanging all different frames, for example. As we mentioned, art doesn't have to be expensive. You can order some interesting prints online or find some free printables and print them yourself.
How to install art pieces
There are a couple of ways to put up some frames.  You can:
Hang them on the wall – use a traditional way of hanging frames by drilling;
use a shelf – if you can drill many holes into your walls, you can just put up a single shelf and put frames on it, leaning them on the wall. It can look very interesting, especially if you add some other decoration items next to them;
use the floor – yes, the floor! You don't need to use walls only to present art. Find a cute spot in your room where you can simply put frames on the floor and lean them on the wall. It can look amazing next to a tall vase with flowers.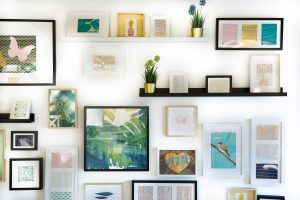 Make yourself comfortable
One of the first signs that you managed to make your family house feel like home, is to get comfy in it. Don't leave your furniture and beds just like that. Add some blankets, pillows, throws and that way you will want to lay down and sleep in your new bed just like if you've already done it thousand times before. Clean sheets from your old house can definitely make you feel at home.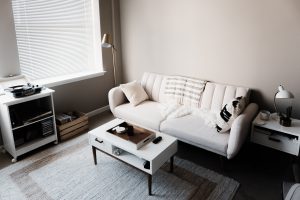 Take care of the smell
Smells are important. If your new home has a smell of new furniture and electronics make sure to change that. You can make your family house feel like home with the smells of home-cooked meals and wine. You can buy some flowers and put it on the table, or buy some home-fragrances that you like so you can enjoy it even more.
Sort our your clothes
Don't leave your clothes in boxes and suitcases for too long . Nothing says home than full, organized closets. Empty hangers can make you feel like you are in a hotel or someplace you don't stay normally. So take your time to organize your clothes, maybe replace old hangers and then proceed to some less common things. Everyday items like clothes, food, cosmetics instantly make your family house feel like home. So take everything out of the card boxes and unpack. However, check this website if you wonder where to find free cardboard boxes in New York.
Plants can make your family house feel like home
Having a garden, even a small one, means you have an oasis at home, where you can enjoy after work. Don't wait for too long to sort it out, maybe add some plants and flowers, and buy garden furniture. If you don't have a garden, you can have the same thing with a cute little balcony, which you can fill with flowers. Plants make a huge difference to the inside spaces as well. Add some pots of nice plants to your living room corners and you will instantly feel like at home.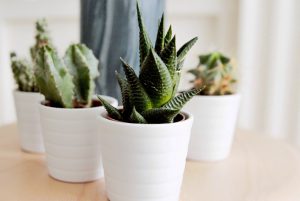 Enjoy your new home
All of these DIY home improvement tips that we offered you above are nothing without real family moments. After you settled in, make your family house feel like home by living and creating the moments worth remembering. Don't worry a lot about decoration and other details in your house, but use your free time to enjoy your new home with your family. Sometimes even the best and the most expensive decoration can't make your family house feel like home if you are not happy staying there.