So you want to move to New York City? Are you waging your options on which borough is the right place for you? Is Manhattan too uptight, Bronx not accessible enough and Queens just way too large for you? Then Brooklyn might be just the place for you! So strap on your seatbelt and join us on our short guide to living in Brooklyn.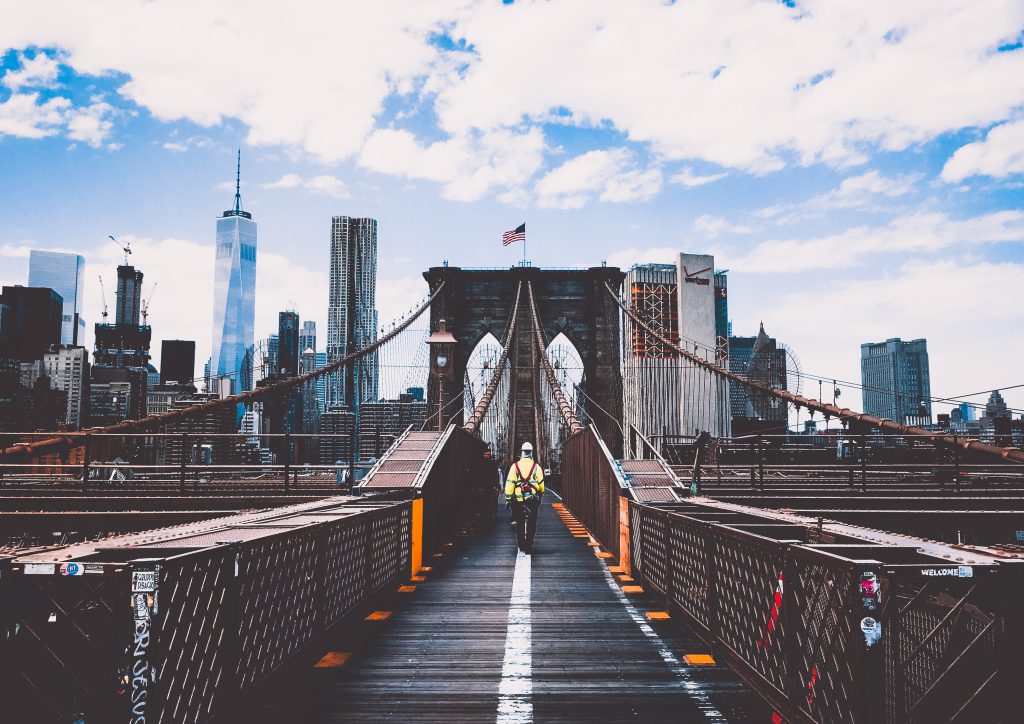 Living in Brooklyn – the Basics
Brooklyn is the most populous borough in the most populous city in the United States. It had an estimated population of some 2.5 million people in 2016. Settled in 1634, and named for Breukelen, Netherlands, it boasts the area of 97 square miles, 26 of which are water.
Brooklyn is for everyone
For a long time, Brooklyn has the notorious reputation of being one of the more dangerous boroughs in New York. Today, that cannot be further from the truth. Families, students, young professionals, and singles – all call Brooklyn their home. Modern Brooklyn is a place of enormous diversity, and there is something for every person to see and do here.
Family living in Brooklyn
If you are looking into moving to Brooklyn with your family, you might be surprised to find walkable sidewalks, beautiful parks and a multitude of family-friendly activities for you and your children. Brooklyn's Children's Museum and the Prospect Park are two of the many activities that come to mind. Explore and research various neighborhoods, such as Park Slope for private schools and Bay Ridge for that close community feeling. After that, contact your professional Brooklyn Movers and arrange the move. If you are afraid of getting scammed, our short guide on how to avoid scams might ease your mind as well.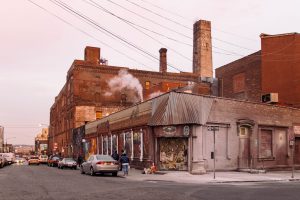 Young professionals living in Brooklyn
Brooklyn is also a great place for young professionals. They are the people who shape the borough and give each neighborhood its own unique and exciting feeling. Just stroll down any street in Brooklyn and you will probably see a number of startups. The reason for this is that many things, including food, clothes, and rent, are cheaper in Brooklyn than Manhattan. These starting businesses are also often looking for new, energetic people to help them grow, so finding a job might be easier too!
The Costs of Living in Brooklyn
Now, let's be honest for a second – living in New York is not cheap by any means – no matter what borough you pick for yourself. Another darker side of Brooklyn is that it is rapidly gentrifying – four of 25 fastest gentrification zones in the United States are located in Brooklyn. This is a problem for some local business that can't keep up with the upcoming crowds, and are closing.
However, when compared to Manhattan, Brooklyn is quite cheaper. From entertainment to rent, most of the things here are more affordable. Although a four-bedroom apartment in Park Slope is not cheap, it is less expensive than the same size apartment on the Upper West Side, for example. And there are neighborhoods who are even more practical. If a family is not keen on the Park Slope apartment, they might find Fort Greene more practical. Same goes for young professionals – Greenpoint is an excellent alternative to Williamsburg, for example.
Brooklyn Transportation
If you were thinking about moving to Brooklyn without a car, we have good news for you. About 57% of families in Brooklyn does not have a car. They don't need one – public parking in Brooklyn can be quite expensive. However, Brooklyn does boast an expansive public transportation network. Nineteen New York City Subways serve the area, and approximately 92.8% of Brooklynites travel to Manhatten via subway.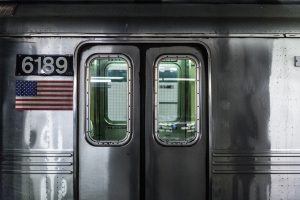 It's important to note that some neighborhoods, like Flatlands or Marine Park, are poorly serviced, so make sure you inform yourself well before moving here. Another staggering piece of data is that on average, a Brooklynite spends six hours and 18 minutes in public transport per week while going to work. 
On the bright side, the public transportation covers most of the Brooklyn, and there are about 170 stations in the borough.
If you are moving to Brooklyn without a car, make sure to search for some great NYC movers, and let them know about your plans. They will have proper storage and transportation for you.
Brooklyn Offers Space
Space is a luxury many places in New York City do not offer. True, there is Central Park in Manhattan, but Brooklyn offers a huge variety of different parks and places to get some fresh air. If you want to play soccer, you can head to Red Hook. If biking or jogging is your cup of tea, then Prospect Park is a place to be. There is also the Brooklyn Botanical Garden with a one-acre rose garden. For a day of games and fun, you can visit the amusement park in Coney Island. The number of parks in Brooklyn makes it so they are rarely too crowded, which is great.
As an added bonus, Brooklyn parks often host free music concerts and movies during the summer months. Also unimaginable in Manhattan, your apartment might even have a small backyard or even a tree.
Events in Brooklyn
As mentioned before, Brooklyn hosts many events. Mid to late June, the annual Coney Island Mermaid Parade takes place. It is a costume-and-float parade that celebrates the beginning of the summer season. For those gastronomically inclined, every July 4th, they can participate in the annual Nathan's Hot Dog Eating Contest, which has gained recent public attention.
The annual Labor Day Carnival (or Labor Day Parade) takes place along Eastern Parkway in Crown Heights. And if you are into cinema, The Art of Brooklyn Film Festival takes place around the second week of June every year.
Hopefully, this guide has helped you in deciding whether or not you would want to live in Brooklyn. There are other guides about moving to New York too, but if you are interested in Brooklyn, you can read more information on their own web page here. We wish you good luck and a safe move!