Last minute moving in NYC is never the best solution, because for moving you have to have a plan and good organization. But, if you need to move quickly, and in last minute, there are many ways to pack everything in short time. For example, you can hire NYC professional Packers.
So, if you want last minute moving in NYC you need a guide to know how to move without stress.
First, you should consider hiring NYC movers, because for professionals, last minute moving isn't tough task, and they will make you're moving so much easier.
Packing a lot of stuff in short time can really be overwhelming. So, we bring you some tips for last minute moving in NYC and how to do it.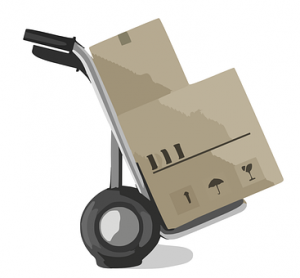 How to Hire Last Minute Movers in NYC?
For ideal moving, you should have about eight weeks for planning and find the best NYC moving services. But, when you don't have a time for it, last minute moving in NYC means you must do everything in short time.
So, you should find best last minute movers NYC and call them to help you in quick moving. You can find last minute moving companies online, or you can get a recommendation of a friend. Then, check company reviews, and call the movers to come to your place for an estimate.
In quickly moving, the stressful thing can be packing all household. So you should consider hiring your moving company for packing and unpacking services. With them, you will move fast and easy.
Make a list of things to do on a moving day
Write on paper everything that you need to do on a moving day. Making the list will help you to do all tasks and not forget something. Having a plan is most important in moving because there is a less chance that something goes wrong. With a plan and list, you will not forget something to do before moving.
How to Pack Quickly for a Last Minute Moving in NYC?
Professional Packers can be expensive but in last minute moving, they are worth it. Think how is hard to pack and unpack all your things in short time. So, professional Packers can save you a lot of time and headaches. Find out more about service for packing and unpacking, and what is the best option for your last minute moving.
Also, pack a bag with your necessities like toiletries, clothes, shoes, and medicines. Don't forget the pet or baby stuff as well!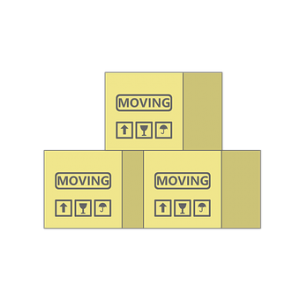 Get Rid of Stuff
This is a very important tip for your last minute packing. Less you have to pack and move means less waste of time and energy. So, get rid of stuff as much as you can. Everything that you are not using for a while has to donate or toss it.
Moving companies can also get rid of junk for you. Just tell them how much stuff you have for junk and tell them when to come and pick up.
Also, you can donate much stuff that you don't need. Many non-profit organizations need furniture, clothes, and other items.
Don't forget about the option of a garage sale. This is a great way to present your neighbors your stuff that you don't longer need.  Many things can be sold in this way.
So, with these tips can help you to get rid of stuff that you longer need. This means you have less for NYC packing for moving.
You need to buy packing supplies:
Tapes and scissors
Bubble-wrap, newspaper, markers, etc.
Start a search for your new home
You should start your hunting for NYC apartment. This can be a really complicated task and it takes a lot of time. So, start searching your new home as soon as possible. It is a good idea to hire an NYC broker who can help you with this difficult process.  You just need to know that searching for NYC apartment can take longer than you think. Also, if you want to sell your previous living space, you should hire a broker to help you. With all job for last minute moving, you need someone who knows how to sell quickly.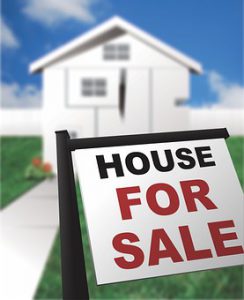 Inform your landlord
Yes, we know how last minute moving can be confusing. But don't forget to inform your landlord about your last minute moving. He/she have to know about your decision on time because they need to start looking for new tenants. Also, you should check your lease to know how to break it.
Change your address
If you know where is your future home, you should change your mailing address. This way everything like coupons and other services will be mailing at your new address. Also, this relates to your credit card and bills, so you should inform your bank about last minute moving in NYC, and changing address.
Utility service providers
Transfer of your utilities and cable to your new home can be really complicated and not fun but you have to do it. You should call your cable and utility company on the time, before you move. Tell them about your changing of address.
Clean the old house or apartment
Before you leave your old house or apartment check all of your drawers and closets. Clean the freezer and fridge completely. Check for anything accidentally left behind. Because of you last minute moving and many tasks in short time, you should consider hiring help for cleaning. Housekeeping professionals can help you clean before leaving, so you can have your deposit back.
Time for moving
At the end, after you found moving company in NYC, packed your household, cleaned apartment, informed landlord and neighbors, and changed your address, you now can hand over your keys to the landlord and leave. And you can say: I did it! Your last minute moving is done, stress is over and now you can enjoy in your new home.