Alaska is a beautiful state of this country. It is a combination of modern worlds and wilderness, and it is a unique place to be. Because of its nature, it is on many bucket lists when it comes to traveling there. However, if you are thinking about moving to Alaska, you should know some moving tips to make relocation easier. Even though it is a popular touristic destination, Alaska is often thought of as a good place to live. But is it really? Here are the things you should know before moving to Alaska.
The beauty is real
Alaska is a truly beautiful place to live. As we already mentioned, it offers a specific mic of wilderness, natural beauty, and modern aspects. Even the people who live there for a long time, never take its beauty for granted and are amazed by snow-covered hills and mountains and fields with flowers. Moving to Alaska would mean that you can see all the beautiful scenery any time you want.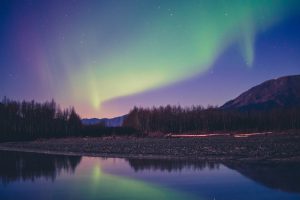 It can get cold
Winter lasts five to six months in Alaska and temperatures can get really low. So if you are a summery, beach type, you should think about it. You need to be prepared for the cold, storms, and other winter problems. But, it has a positive side as well – the wintery landscapes are a beautiful thing to see. Furthermore, you can enjoy a wide range of winter activities.
Daylight is different
Moving to Alaska means that you will have to adjust to the different light patterns than in your previous home. Summertime gives you a lot of sunlight, and the sun goes down around midnight, and for a short period of time. This is easily solved with a couple of dark curtains that can help you sleep at night. On the other hand, when winter comes, the situation is different. Periods of sunlight are quite short, so it gets dark very early, which can be depressing for many people who have just moved here. You can compensate the lack of vitamin D by using sun lamps, taking a vacation to a warm place, using some vitamin supplements, etc.
It can be expensive to live here
Since it is far away from other states, many of the things need to be shipped, and therefore they are more expensive. Especially if you live in a remote place, that is a bit far from the main roads, groceries and other everyday things that you need can be significantly more expensive than you are used to. Same goes for other things like car repairs, getting a haircut, going out, etc. So a bit planning ahead, and buying in advance will solve the problem. Many people go fishing and hunting so they could stack the food for winter months. You can also shop during sales, use coupons, etc.
However, you get paid to live here
Even though many people don't believe it and consider it a rumor, you get paid to live in Alaska. Its residents get an amount of money each year, depending on the state's budget. The sum varies between $800 and $1100, so you can use it for many things, like taking a vacation, paying for groceries, etc. Also, the fact that you get a payment for each family member, makes it even more attractive.
You can get a job easily
Getting a job in Alaska is easy. Especially in the oil industry, fishing, service industry. There is also a lack of young professionals, who are more than welcome here.
Wildlife is no joke
Living here means that you can see wildlife just outside your car window. Eagles, a moose or a beluga whale are not only to be seen on tv. However, you need to take a serious approach when it comes to safety. Bears, for example, are possible to wander into a residential area. So just remember not to panic, and not leave food or anything edible in your garden or on your balcony.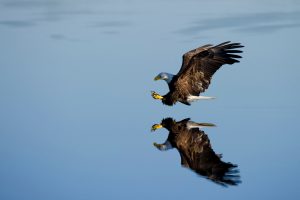 You will probably miss your family
If you are thinking about moving to Alaska and leaving your friends and family in 'lower states', you should think about the fact that you will not see them often. Since Alaska is a remote state, airline tickets are pretty expensive. Even though these flights are pretty short, the tickets can be costly. That's why families see each other a lot less when they live so far away from each other. However, by adding some nice details like family photos or some dear item, you can make your house feel more like home.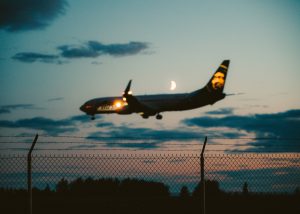 Moving to Alaska – how to do it?
Moving to Alaska is not an easy job. If you are moving from any other state, this falls under a long distance move, so you should definitely check long distance movers NYC. Furthermore, Alaska doesn't have roads and highways everywhere, so often transportation is done by boats, planes, and ferries. That's why moving you need to plan moving to Alaska carefully. Here is some advice :
move during the summer season – to avoid common winter problems, plan your move from May to September.
plan your driving route – if you are traveling by car, check your route and if all roads are reachable.
hire professional moving company – find a decent moving company in New York – professionals will help you move without any problems.
check the parking – even though there is a lot of space in Alaska, if you are moving to a more populated area, check if you have your own parking lot.
if you are moving with your pets – check if you have all the necessary permissions if you travel by plane/ferry.
get some storage – if you have a lot of things and you still don't have enough space at your new home, check experienced storage professionals that can provide you with sufficient storage.
Register your vehicle and driver's license.
When moving to Alaska, be sure to register your car within 60days. When it comes to your driving license, you can use your 'old' license for 90 days, but after that, you need to get a license which issues the state of Alaska.
Moving to Alaska isn't easy, but we are sure that you will enjoy it once you are there. Plan your move carefully, and you will enjoy your new home in no time. The beauty of Alaska is truly breathtaking. After some time, we are sure you will fall in love with everything this state can offer.