If you've asked yourself this, rather controversial, question, you've already done a great job! Moving, in general, asks for great preparation, like negotiation with NYC movers, and plenty of blunder-prevention. If you have a toddler, you know exactly what we're talking about. But, the topic of whether moving with a toddler to NYC is a good or bad idea has been raised a few times. From our experience, we'd tell you: as long as you have a plan and nerves of steel, you'll be perfectly fine. So, to make moving with a toddler to NYC an easy thing for you, we've prepared some tips.
Before moving with a toddler to NYC, read up on the ten golden rules
Have a meal schedule and plan when moving with a toddler

If you're moving with a toddler to NYC, be sure to have a meal plan at the ready!
When moving on your own, you don't really need to worry too much about meals. Your goal is usually to empty the fridge and freezer as soon as possible in order for it to be ready for the move. Later on, you rely on takeout. However, moving with a toddler is a whole different beast to tackle. So, here's our advice. Store up on things like fruit pouches, individual applesauce, and frozen veggies. This will provide for a nutritious and easy-to-make meal for your toddler. Another thing is, have a plan and schedule when you will be preparing these meals. It doesn't matter if you're not respecting it to the letter, just be sure to stay on track. This, together, will make moving with a toddler to NYC much easier!
Create a special occasion of the relocation
Kids, especially at that age, love special occasions. Birthdays, Christmas, Thanksgiving, even a short trip to the zoo will make their day. So, in order to make moving with a toddler to NYC easier, we'd suggest making it a special occasion. Have a small celebration of your own during the mess that is a relocation. It doesn't have to be anything big: a simple picnic on the bare floor of the living room will make it memorable for your toddler.
Don't forget to take a break every now and then
Moving with a toddler to NYC is stressful. Most people tend to forget to schedule a break or two in their moving plans, so, here's a reminder! Have at least a couple of hours a day for yourself during the moving process. Sometimes, this time will be used to make up some of the things you overlooked during the planning stage. Still, take a break for drinks or a movie, even during while moving with a toddler to NYC.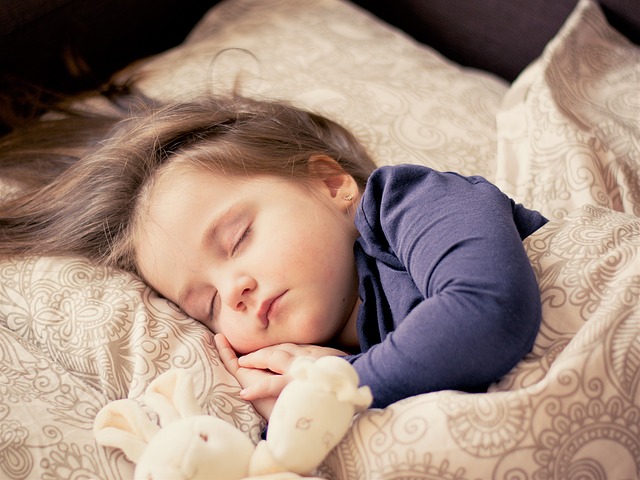 When moving with a toddler to NYC, ask for help
Having a kid is tough, in itself, and requires a lot of help. Moving with a toddler is even more difficult! So, don't forget to ask your family, friends and neighbors to lend you a hand. If grandma can take care of your child for a few hours one day and your friend can go with the toddler for a walk the next, it will be a very helpful! Whether you choose to use this break for a short nap or to frantically pack, you will be glad.
A moving day distraction will make relocating with a toddler easier
We all know how toddlers love their new toys, don't we? Well, if you want them to be entertained on their own on moving day, consider getting your child a new toy on that day. If they are busy playing with the 'distraction' they won't be able to get in the way. Trust us, a few more bucks spent on a toy will be worth it if it makes moving with a toddler to NYC easier on your nerves.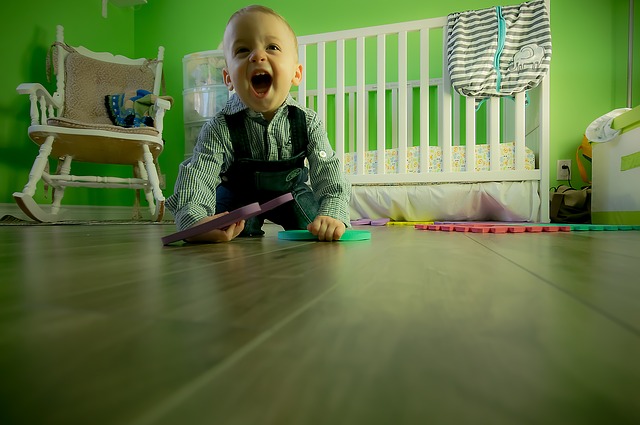 Involve your toddler in the moving process
A lot of first-time moving parents think that their toddler will be nothing but trouble during the relocation process. Well, that doesn't have to be so. You can include your kid in small, simple things with plenty of explanation. This way, they will both understand what is happening and accept moving to NYC with more ease. Who knows, they could actually be helpful, as well!
Plan for the moving day is a must
Moving day is definitely the most important day during the moving process. When moving with a toddler to NYC, it can get messy. If you are relocating close-by, we'd suggest asking someone to watch your child the day before, during and after moving. This will remove all the stress a wandering toddler can bring in the middle of a move. If this isn't possible, like when you're moving from Florida to New York, try to get someone to babysit, at least on the day of the move. It will be the easiest if you can simply pick your child up after everything is packed into the moving van. This way, moving with a toddler to NYC will be a piece of cake!
Your kid's things go last when packing for moving with a toddler to NYC
Your toddler is most comfortable in their space. So, if you want them to accept the move easier, it would be best to pack their things last. As we said earlier, they can even be helpful during the process of packing for NYC relocation. Ask them to pack their toys for you, and they may surprise you!
The first things off the truck are…
In order for the toddler to get used to the new home, the easiest way is to get their things unpacked first. Not only is this good for the kid, but it will help you after moving with your toddler to NYC. So, the first things which you should unload and unpack are definitely the kid's room boxes. The next, well, the kitchen, of course!
Explore as soon as you can after moving with a toddler to NYC

As soon as it's possible after moving with a toddler to NYC, go exploring!
Your toddler will be full of energy, even after moving to NYC. So, be sure to explore the neighborhood with them as soon as you are able to. But, here are a few tips on what to do after moving with a toddler to NYC:
Look up nearby parks and playgrounds online, even before moving with a toddler to NYC.
Choose a pediatrician near your apartment to avoid public transportation.
If you are using public transportation, buses are usually less crowded, though you will have to carry the stroller.
Find a convenient route to take during your walk to avoid crowds – remember that moving with a toddler to NYC means going to a crowded city full of people in a rush!
So, moving with a toddler to NYC, is it a terrible idea?