Being one of the most stable markets, considering real-estate, New York is an attractive location to think about. It is a city where people come from all over the country (and world!) for work, and many of them don't plan to stay there for a long, long time. That is one of the reasons why investing in NYC rental real estate is a good idea. This city promises that you will always be able to find somebody to rent your place. Even so, this process can be a stressful one if you are doing this for the first time. With these tips and hints, you will be able to do it without any problems.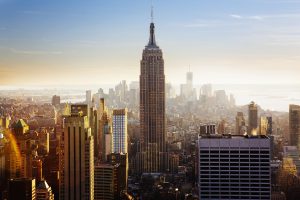 Do some research on your own about investing in NYC rental real estate
You can take advice from your friend, family or co-workers on how to select the best property, but doing a research on your own is the safest. You can take some courses, go to the library and check out some investment books, or visit some online seminars. Since you don't have any experience, you need to get all the information on the topic. These sources can help you choose the best location, check the value of a property, etc. So don't be lazy and inform on all of the factors that you need to consider when investing in NYC rental real estate.
See what rents the best
To make a good location decision when investing in NYC rental real estate, you need to know the location. If you are a first-time investor, it would be the best to pick a property close to your own home. This way you will be informed on the economy and social situation. You will know who are the people who rent places in this area. Furthermore, you can contact local movers NYC, to tell you where they have work the most. For example, if there is a university nearby, you may want to invest in a property suitable for students or professors. On the other hand, if there are some big companies in the area, you may want to think about the spaces suitable for offices, etc. Basically, you need to imagine being a person looking for a place to rent in NYC, and you will find the answer.
Start with a small investment
An affordable investment has a lower risk rate. Spending a lot of money on a big, expensive property can lead you to the situation where you can't afford paying the mortgage, or simply maintenance of the property. To avoid unnecessary risks, start with a smaller single apartment or a duplex, and if the situation goes well, you can expand your rentals.
Avoid unnecessary costs
When investing in NYC rental real estate, you need to think about everything. An attractive and low price may mean that there are some extra repairs or things you need to do before you rent it. Even though a low price is tempting, check if there are repairs that will cost you even more than investing in a slightly more expensive property. Furthermore, don't look at the property like you are the one who is going to live or work there. That means – don't spend too much money on improvement. Set a list of minimum standards that you will follow and you will be fine.
Check your financial expectations when investing in NYC rental real estate
You need to be sure what do you expect from investing in NYC rental real estate. Usually, first-time investors ask the same question – will they be able to live off the rental income? Naturally, if you are renting only one small apartment, probably it will not be enough to cover your costs and meet your expectations. So you need to start this business wisely. Buying a rental property should be something you don't expect any income at first, so in that way, you will be able to maybe expand your rental properties and earn more in the future. But remember, everything takes time.
Pick the tenants carefully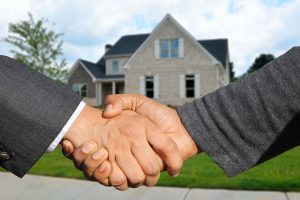 Once you finished all the necessary repairs and maintenance, here comes the difficult part – choosing your tenants. Dealing with people looking for a place to live can be exhausting and overwhelming. Here are some things to consider when looking for tenants:
Before you even start showing them your place, put yourself in their shoes. Imagine what would you ask a landlord if you were planning to contact Brooklyn movers professionals for NY move and looking for an apartment, and give yourself the answers. This way you will be prepared for all the possible situations that may come your way.
Check their income – a tenant's income should be at least three times the rent price, so you need to check that to avoid possible problems.
Contact the previous landlord – if possible, get some information on their history of paying rent and treating the property.
Check for smoking and pets – these rules differ from building to building, but if you apply no-smoking or no-pets rule to your property, make that clear with your future tenants.
choose a friendly one – someone who you have a good and easy communication with is maybe a good tenant for you. Talk to them, give them some advice on the neighborhood, recommend moving and storage NYC services, etc. Get to know them better. This way you will be sure that you will communicate all the possible issues easily in the future.
Final decision
Depending on your financial situation, you will decide if you want to take the leap. You need to consider all of the factors, plan and think in advance and see if you want to do this or not. Investing in NYC rental real estate, no matter how big or small the property is, presents a risk. Don't do it if you need to earn some money fast because it won't happen. Consider hiring a professional real estate agent as well. They can help you with the financial plan, and provide you a financial forecast so you can see how the situation may turn out. You can also contact us – Big Apple Movers for some additional information on moving and storage. After you see that, and you are happy with results, you should go for it and start searching for the perfect place to start your investment.