So, you are getting ready for your interstate moving adventure? Not to burst your bubble, but the road full of difficult obstacles lays in front of you. While this might be the best decision for you or your family, it is important to grasp how serious this task is. There are so many moving tasks to be done that will make your head spin. Your stress levels will reach their limit, while the time will fly. Luckily, with the right guidance, you can lower the tension and make your move across a country much easier.
Early birds get the smoother relocation
No matter when are you planning your relocation, you've probably already late with your preparations. If you think that you have all the time in the world, just wait until you realize how many tasks are there. Even if you hire the best NYC interstate movers, there will be some task that only you can handle. All of them waiting for your attention. The sooner you start the more time will you have to make all the arrangements.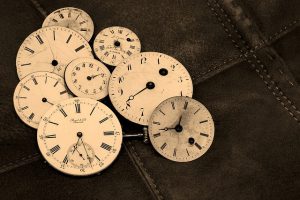 After you decide that you are definitely moving, that is the moment to start planning. The organization is everything when it comes to relocation. Especially when you are crossing the state border.
Take a look at some basic moving tasks to await you, with the assumption that you are hiring movers:
Planning the moving budget;
Finding suitable movers;
Setting the moving day date;
Making the moving checklist and moving schedule;
Exploring the neighborhoods in the new city;
Selecting the new home;
Notifying friends, family, employer, bank, doctor, lawyer, insurance company and other important persons and services about your move;
Scheduling cutting off the utilities in your current home, and turning them on in your new one;
Decluttering your home;
Making a packing plan and schedule;
Packing your entire home;
Making travel arrangements for your new home.
Should you hire movers or move by yourself – with interstate moving, that shouldn't even be a question
If you are wondering how much do movers cost in NYC, the answer will be – every penny. Interstate moving is triple harder than the local move. The mere fact that your things will travel hundreds of miles is a good reason to think about hiring professionals for this job.
Selecting one of the best interstate moving companies is the only guarantee for a problem-free long-distance move. The amount of organization, skills, knowledge, energy, and patience required to conduct this type of move on your own exceeds the limits of the human body. To do all that and keep each of your items without any damages is simply impossible.
No matter how you look at it, interstate moving is simply not suitable for brave DIY relocation attempts. Also, this is a rare case when the moving costs will actually be lower when you hire moving experts. Simply putting on the paper all the costs will show you that.
Check the list of the moving tasks above. That is just what awaits you when you DO hire movers and retract the hardest tasks. Imagine how much longer it will become when you add all the choirs that movers will do for you. Now you can see why hiring experts for an interstate relocation is always the best decision.
In the capable hands of movers, your things will be safe, moving costs under control, you will have the piece of your mind and truly stress-free relocation.
Know the costs of the interstate moving and plan your budget accordingly
When you are moving to another state, it is vital to make a moving budget. In order to do that, you should know what perimeters are using for calculating long-distance moving costs. On the contrary to the local moving, the interstate movers won't charge you by the hour.
Instead, there are other factors:
Weight of the total shipment – If you have more things to relocate, the higher your moving bill will be. Meaning the lower weight of your entire shipment is, the lower will be the cost of the moving service. If you are operating with a tight budget, consider decluttering your home and moving only the essential things that you truly need.
Distance between two homes – The longitude of the road separating your current home from the new one will dictate the moving costs. Larger distance will mean higher expenses. Quite logical when you think about it. Unfortunately, the move distance remains constant. You can't do anything to change it and diminish the costs.
Additional services – These services are optional but can mean the difference between the enjoyable move and nervous breakdown. Considering that packing is one of the most overwhelming moving tasks, many decide to purchase the professional packing services from their movers. Moving companies are offering a lot of additional services, but they do come with additional costs.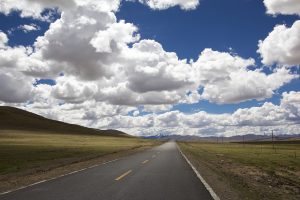 Give yourself a break
According to many studies, moving is one of the most stressful life events, but you can beat those odds. Just by hiring reliable movers you are taking a lot of burden of your shoulders. Surely, there will be huge issues for you to handle, but give yourself some time to relax.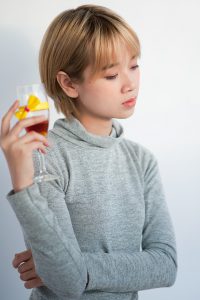 When you don't have to worry about the true moving part of your relocation, you will have more time and energy to focus on other tasks. Just don't let them overwhelm you. Any time you feel like tension is tightening its grip, do something relaxing. At least for a couple of minutes.
Keeping your head clear and your body healthy is the most important thing when it comes to international moving. Its hardest part is the job of the movers, so let them be in control.