Preparing an office for the international move is exciting, but also terrifying. This is a big step for your business – even the thought of it makes you nervous. But, there is no need for you to feel stressed about this move. If you prepare for it, everything will go according to plan. Especially if you have an International office moving checklist. With it, you'll move your office in no time.
Why you'll need an International office moving checklist?
You are probably wondering why is a moving checklist so important for your office relocation. Well, the answer is easy. A moving checklist will help you stay organized and will make sure you'll complete every task that is written on it. During the move, we usually aren't focused. This leads to us forgetting some important tasks. And because of these situations, it is important to have everything on a piece of paper. A moving checklist doesn't have to be long and complicated – it can even be used for last minute moving NYC. And here is how to create one for your office relocation.
Step one: Organization of the office move
When creating an International office moving checklist, first few tasks should be about the organization of your move. Since you'll be moving an office, it would be best for you to plan the moving day with other employees. You can discuss many important things like hiring a reliable moving company, securing parking for movers, or determining the budget for the move. Don't forget to pick the best possible date for the move. On this date, all of you should be available to help with the move. Choose wisely.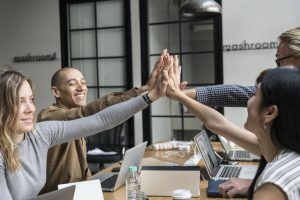 Find the location for your new office
There won't be the need for hiring office movers NYC if you haven't found a new space for your office. This task will take some time, so try to work with your employees and you'll find the new space faster. After you find it, get the plan of the new space and measure it. This way, you'll know whether you'll have enough space for all your office belongings.
Cancel utilities and other subscriptions
Many people forget to cancel utilities after they pick the date for the move. But, you'll remember. If you don't know how to do it, just look for Electric Utilities Customer Service NYC online and you'll get the necessary pieces of information.
Step two: Handle your old office space properly
After you cross out the first tasks on your international office moving checklist, you can proceed to the next step. You'll need to finish the next two tasks before you start to pack. This way, packing will be easier. So, make sure you don't skip them.
Declutter
Decluttering makes every relocation simpler and faster. If you do this before you hire international moving companies NYC to pack and move your stuff, they'll be grateful to you. Whether you're moving your home or an office, there is a big chance you have many unnecessary and unwanted items. When decluttering you'll be able to get rid of these items so you can have fewer items to move. If you don't want to move all your belongings, you should know that there are many organizations which will accept your donation of office furniture.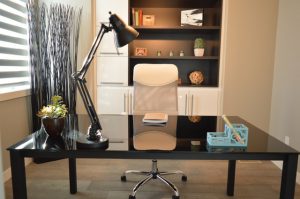 Clean
As you declutter, you can also clean. Since you'll be getting rid of some stuff, you'll also have the chance to clean shelves and drawers that haven't been cleaned for a long time. If you have a big office, ask your colleagues to help you with completing this task.
Step three: Pack
Packing is a very important task on an International office moving checklist. Therefore, you'll have to learn how to do it the right way. We strongly advise you to start packing early, so you don't make any mistake. Packing on a moving day is a big no. 
Create an inventory of office items
Before the packing, you'll need an inventory list of the items that you'll be moving internationally. Write everything down. This way you'll make sure you have packed everything. Also, not a single item will be lost during the office relocation. You should create an inventory even when you plan to hire a moving company. Office items are expensive, so make sure nothing is missing.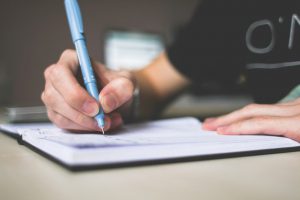 Get packing materials
Office furniture is usually very difficult for relocation. There are many electronics, but also oddly shaped items. If these items aren't secured, there is a chance that they'll be damaged during the office move. This is why you'll need to find the right packing materials that will keep them safe. Find cardboard boxes in every size so you can pack everything properly. Picking the right size is also important when choosing a shipping container size. If you need to ship your belongings, find a container that is neither too big, neither too small.
Step four: Update your info
This is probably the easiest step of every office move. Think about your customers and don't forget to update the information about your business. You should:
Change the phone number – so you can always be in touch with your loyal customers;
Change your billing address – especially if some items will be shipped to you;
Update the information on social media – make sure your website and profile on social media have the newest information if you don't want to confuse your customers.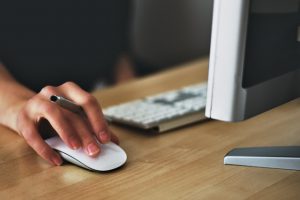 These are the most important tasks that every International office moving checklist should contain. So, if you want to have a successful international office move, make sure you have a checklist by your side. Don't rush with the preparation of your office move and focus on every task. Every move is easier if there is a checklist!