When moving you need to take care of many things, important and not so important ones. But, the job has to be done so there is no time for you to be annoyed or nervous. If this will be your first relocation, you'll need to inform yourself about these tasks. This is because we usually forget about some stuff like finding the right packing material for fragile items or securing parking for movers. And if we don't cross them out from our to-do list, a moving disaster will most probably happen. So, let's try to avoid it and learn more about the importance of the preparation for the move. More precisely, we'll tell you why it is important to have secured parking for movers.
What's the importance of securing parking for movers?
Imagine a situation in which all of your belongings are in boxes, waiting to be loaded into the moving truck, but that can't happen because a moving truck doesn't have a secured parking space. This doesn't sound so good, right? Well, we can easily say that this would be a moving disaster. Securing parking is very important when moving and there are many reasons why. We will try to make you understand its importance. This way you won't have to make a mistake and you'll avoid a moving disaster. Having this said, here are some of the most important reasons for securing parking.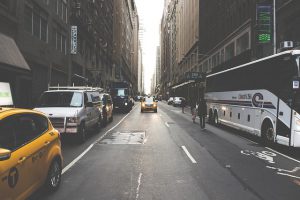 Safety
Your movers will load everything you own inside a moving truck. Clothes, antiques, fragile items, everything will be inside of it. So, you'll want to make sure they are in a safe place. You'll do that by hiring a reliable moving company. On a moving they, they need to have secured parking space and that will also help in keeping your items safe. If the parking space is in front of your home, all of you will be able to keep an eye on the moving truck. This is very important if you need pros like expert pool table movers NYC or art movers because they will have to deal with some of your most expensive belongings. So, secure parking space – better safe than sorry.
Convenience
Whether you are moving your stuff by yourself, or you are hiring professionals, you'll need a parking space. And if your house is in a narrow street and you don't have a driveway, things will become a little harder. Securing parking for movers is necessary because it will make the whole relocation much easier. If there is no parking, a big chance is that you or your movers will need to carry everything to some distant parking space. This isn't a big deal if you don't have a lot of stuff. Or if they aren't heavy. But what if you have to pack a nursery home for relocation or a games room. How will you do it without a proper parking space?
No time wasting
If a moving truck has a parking space in front of your home, the whole relocation process will be over in no time. If the truck is parked down the street or somewhere else, your move will last way longer. And let's not forget about the importance of time management when moving. Especially when you need to find last-minute moving NYC services. In this case, every second matter, so there is no time to waste.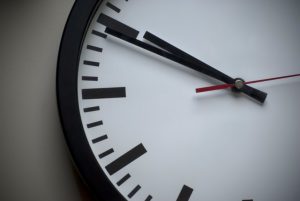 Cheaper option
Moving companies are very different when it comes to charging for their services. Some of them will charge you based on the miles, hours of work, or the number of your belongings. This means that if they have a distant parking space, your move can cost more because of the time wasting. You can avoid this by asking for an NYC moving cost estimator.  This way you'll know how much your move is going to cost and you'll avoid bad surprises when it comes to paying.
Less stress
We assume you probably already understand that securing parking for movers is a must. Your items will be safe, the relocation will be done faster and you won't have to pay more than you have planned. This all brings us to the conclusion that it is very smart to secure a parking space. It will keep your stress levels low and you'll know that your move will be over in no time. So, avoid the stress and have a good relocation. There is no place for bad feelings during your moving day. Instead of being nervous, organize your move properly and you'll have the best relocation ever.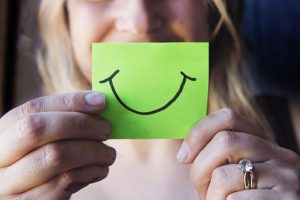 Parking permit
For your moving day, you will need to obtain a parking permit. If you are moving to NYC, you are in luck because getting parking permit NYC will be easy for you. Parking permits aren't reserved only for NYC. Almost every town will provide you with this service, but you'll need to inform yourself. A parking permit is a piece of paper that allows you to park in front of your home even though you don't have a driveway. This is very helpful if you are living on a busy street. Even though it is narrow or busy, you'll have the right to put a "no parking" sign and you'll have a top-notch, reserved parking space for your vehicle on a moving day. In order to get one for yourself, look it up online or get more information from the local city clerks office.
NYC has strict parking regulations, so make sure you follow them in order to avoid any trouble. Make some coffee and do research on securing parking for movers. It is very important to do it, so do it the right way. Bring your A game when preparing and organizing your move and have a successful and easy move.