Moving to a big city can be hard – especially when you move to a multi-million people city like New York City. Not only is the city huge and tough to get around – but learning how to use the NYC subway can be a nightmare. With so many trains running around in so many directions, you can easily become confused about what to use. This is especially true if you moved here with international movers in NYC and you have no idea how the subways even work in the Big Apple! But worry not – we are here to help you! In this article, we take a look at New York City's subway and how to get around it!
The range of NYC subway
The main thing you need to understand is where you can go with the NYC subway – and where you cannot. First, you might even wonder why use the NYC subway anyway if it is so complicated. Well, the fact that it is the main public transportation system might be enough. It is the oldest and largest in the world (when counting the number of stations), and the 5.5 million people using it every day give you a lot of information. What's more, both New Yorkers and tourists use it, which means that getting used to it might not be that tough after all.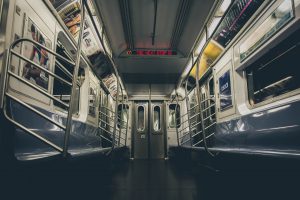 Since you are moving to NYC, you will want to speak like New Yorkers. Usually, instead of referring to the subway by this name, they will say using the "trains". So, you can take the train somewhere, instead of the subway. There is no metro in New York. No underground or tube. This is why we will also use trains in this article.
Most of the trains you will see in New York run underground in Manhattan. However, there is a good number that also runs on elevated tracks throughout other boroughs, thus giving you an easy connection between them. Most of the system will work at all times – 24 hours a day, 7 days a week. Of course, there are some exceptions, but it usually never closes.
Where the trains won't go
There are some places the New York Subway doesn't cover. However, you can still get there with other trains – which New Yorkers usually call by their names. There are:
AirTrain JFK/Newark
Amtrak
Long Island Rail Road (LIRR)
Metro-North Railroad
New Jersey Transit
Port Authority Trans-Hudson (PATH)
We suggest you explore them and where they will take you in order to learn how to use the NYC subway in its fullest. Usually, these are the "commuter trains" that people use to commute to New York City.
You will use the NYC subway the best when you understand the city's geography
To figure out the transportation after moving to New York, you will need to have a clear picture of what the city looks like. If you didn't know by now, it is divided into five boroughs that operate like small cities by themselves. Each of them has a different vibe (and a lot of changing vibes throughout their neighborhoods), but exploring them is always fun and exciting! These are:
Manhattan;
the Bronx;
Queens;
Brooklyn;
Staten Island.
Manhattan is usually the crowdest because it is the central borough. It is also where you will find the majority of the tourist attractions. Sadly, you will not be able to use the NYC subway in Staten Island – it stays on the other four boroughs. However, the borough has its own train system – but there is no physical connection between them. There is a free Staten Island Ferry that you can take – or you can use the Verrazano-Narrows Bridge. However, you can use the same farecard in both systems – and there is a free transfer between the two. The second swipe within two hours will be free which every system you visit.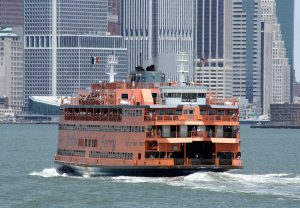 Also, the subway system doesn't leave the city limits, too. However, boroughs are very useful when it comes to figuring out which train goes where. This is because they will usually use their names as a train direction. For example, if a train goes towards Manhattan, it is Manhattan-bound. You will head towards Brooklyn in Brooklyn-bound trains, and so on.
Understanding Manhattan
The final obstacle you need to tackle in order to use the NYC subway fully is to understand Manhattan. This is where most people – and trains – move daily. Luckily, it can be fairly easy to figure out. The street system is famous thanks to its rectangular street grid. Streets (the abbreviation is "St") are from east to west, while avenues (the abbreviation is "Ave") go from south to north. The street numbers increase as you go north, and avenues numbers as you move west – with some exceptions. For example, 4th Ave is Park Ave, and there isn't much of a system below 14th St.
All you need to remember is that the measure here is usually blocks. These are the rectangular areas between streets and avenues. So, you might hear someone say that a station is two blocks east. The short blocks (north-south) take around 1 minute to walk, while long ones (east-west) take about 3 or 4 minutes to walk through.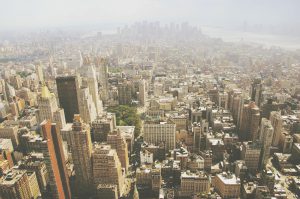 Finally, before you are ready to call unpacking services and start settling in the city, you should figure out the final division of Manhattan. This is Uptown, Midtown, and Downtown. They are also used as directions of travel, and you will need to know them to use the NYC subway. Uptown is north of 59th St, Downtown south of 14th St, and Midtown is in between them. So, you will hear people heading uptown instead of north and downtown when heading south. New Yorkers do use east and west, though, or simply say crosstown.