Moving to New York is a big change in your life and it forces you to adapt to a new lifestyle. Along with getting used to a new location, a new pace of life and a new subway system, you need to fit your belongings into a new space. We are all familiar with the fact that many places in New York are smaller than one might like. Some people have an issue fitting all of their belongings into their New York home. If you're looking for moving estimates NYC before the move, you can search online and get the information you need. And if you're worried about storage, here's how to store your books in NYC home.
Use shelves to store your books in NYC home
A classic way to store all of your books is putting them on shelves. If your home is smaller and you have a lot of books, a couple of small floating shelves won't do. Luckily, there are many creative ways to make the best of your shelves.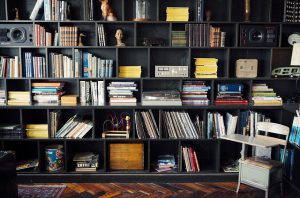 A popular way of storing books in an NYC apartment is by making a hallway library. Simply get some tall shelving units that can fit along the wall of your apartment corridor. Your hallway will look more interesting and the shelf won't take away from the space you have in your living room or your bedroom. It's a great way to spice up an otherwise boring space and make it useful at the same time.
If you live in a studio apartment, you can use shelves to make up for the lack of walls. That way you'll be able to separate different parts of your home and you'll get extra storage space.
Try finding a big bookshelf unit that covers an entire wall. This will make the room look more homely and it will bring some character to your place. It's a great conversation starter and a good way to showcase your book collection.
Get creative with how you store your books in NYC home
Shelves are great and practical, but some might also call them boring. Fortunately, there are many ways to store your books in your New York home without using shelves.
You can use unusual nooks and crannies to store your books in your New York apartment. If you have a fireplace you don't use or if you have a nook in the wall that can't fit any furniture, these things can make the perfect home for your books.
Another thing you could do is use your books as a stand for a DIY coffee table or some DIY shelves. To clarify, you can stack your books on top of each other and use them as a table or as a place for some other decorations or plants.

Get creative and make your books useful by using them as a table.

You can try making a door frame made of books. What this will require is putting smaller shelves around your door. It's a fun way to display your books and make the room intriguing.
Turn a room you don't need into book storage in your NYC place. In other words, use the attic or an unnecessary closet as a home library.
Hide some books away
If you have an enviable book collection, you might not be able to display all your books in your NYC place.  Not to worry though, there are still ways to safely store your books. Get some sturdy plastic boxes and pack the books you don't like or need into them. Using plastic boxes is better than using cardboard ones because they will keep your books secure and damage-free. Once you've packed your books, you can put the boxes away. If you have space under your bed, that's a great place to hide these boxes. Use other rooms in your NYC home to store your books. Utilize the attic, the basement, the closet, the pantry or any other room where you have space.
Get extra storage for your books
In case your apartment is way too small and your book collection is way too big, you might want to look into getting some extra storage. When you fill all of your bookshelves and you put away the rest of your books into boxes, you should be all set. However, we all know that one person who reads a lot and has way too many books for one shelving unit. If you're that person and you're looking for a place to store your books in your NYC apartment, getting a storage unit is another solution. So, if worse comes to worst, you can always get some cheaper Manhattan storage units and avoid cluttering your home with books.
Declutter unnecessary books
In order to make some more space for book storage in your NYC home, you should consider decluttering your collection. But, don't worry though, this doesn't mean that you should throw your books away. People get attached to books and it's understandable that you want to keep them. However, if there are books that you won't read again and that you don't like, try finding a better home for them. Give some books away to friends, family, colleagues or neighbors. If all else fails, you can donate books to people who would appreciate them. All in all, you might need to downsize a little bit for your New York apartment.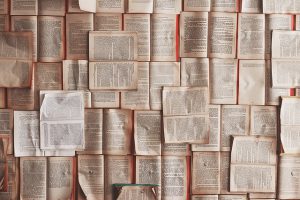 If you're moving from a big house into a small New York apartment, or if you're moving from a spacious Brooklyn place to Manhattan, you need to get ready for a change. However, it really isn't so bad and you shouldn't hesitate to move just because of this. Look into some moving services Brooklyn or some long haul movers and get to packing. To sum up, there are definitely a lot of different ways to store your books in NYC home and you shouldn't worry.