If you suddenly decided to move, and you don't have time to properly prepare for your last-minute moving to NYC you will need to simplify your relocation as much as possible. And that practically means, just pack and leave. But finding available movers for your last-minute relocation can be a problem. They are all usually booked several months in advance. Luckily, there is a solution. If you are currently in a hurry to move to NYC, for whatever reason, hire Manhattan movers. They have experience in these kinds of last-minute relocations, so they will be of great help to you.
Have a stress free last-minute moving to NYC
The most important thing to keep in mind in these kinds of situations is to stay calm. If you suddenly find out that you need to move you can easily get panicked. And doing such an important task of moving while being panicked and under a high level of stress is not going to get you anywhere. Of course, you should feel some small amount of positive stress to keep you sharp and focused. But anything more than that could get you in trouble.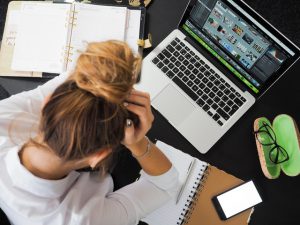 When the news about unexpected moving arrive, the smartest thing to do is to take a few deep breaths and take a small walk outside to clear your thoughts. The goal is to stay calm. And, if you did this when you found out about your sudden moving to NYC, then great, you are surely relaxed. If not, and you are feeling stressed at this moment, do it now. Go for a walk or find some other way to relax, before bad feeling starts to interrupt your concentration and physical abilities.
Last-minute moving to NYC requires a plan
When you clear your thoughts and calm down, you need to make a quick plan. Write it down on a piece of paper. You will feel more confident and calm when you know you have a plan. And, when you know that you just need to stick to it, and everything will be fine. This plan should contain everything you need to do before moving out of your old home and moving into the new one. Your plan should look something like this:
Find several reliable and available professional moving companies for your last-minute moving to NYC and get their moving quotes.
Compare moving estimates you gathered, and pick the best deal.
Schedule your utility termination.
Go through your house and decide on the things that you want to move.
Get packing supplies.
Get rid of the excess stuff if you have any.
Pack your belongings.
Finding the right moving company for your last-minute moving to NYC
Another very important part of your last-minute moving to NYC is finding the moving company that is available in short notice. Relocations are mostly scheduled many months in advance, so you can have some trouble finding available movers. Especially if you are moving to Manhattan. Even though finding an available moving company in short notice is hard, it is certainly not impossible. The only problem is that you will need more time to find a good deal. And time is the only thing that you don't have. So you will need to work fast.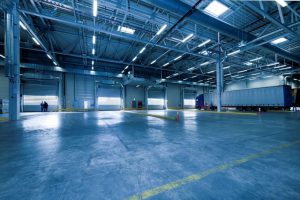 Find several moving companies that are specialized in NYC relocations. Call them and see if they are available. If they are, get their estimates. You need to have at least several offers so you could compare them. That is the best way of making sure some dishonest movers are not ripping you off. And the best way to find out how much do movers cost in NYC. 
Schedule your utility cancelation
The best time to schedule your utility termination is at least two weeks in advance. But if you are in a situation where you have to move in a matter of days, you don't need to worry. Most utility companies allow you to schedule your utility cancelation two days before your moving day. So make sure you do this at least 48 hours before the move. Just make sure that you have your utilities turned on while you are still packing. The termination crew will usually announce their arrival a few hours in advance so make sure you are done with everything by the time they arrive.
Identify the items you are planning to move
Before you start packing, you need to know what things are going with you. Because you will need to prepare packing supplies and you need to know how many boxes and other materials you will need. When you are clear with the amount of packing supplies you will need you can go shopping. You will need:
Moving boxes
Packing tapes
Wrapping bubble plastic and other soft materials, you can use to add padding to boxes with fragile items.
Labels for boxes
A small set of tools for furniture dismantling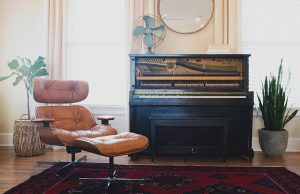 After you gathered all the necessary packing supplies you should decide what to do with your excess items. There are many ways to get rid of the things you don't need anymore. But, what you'll do with your items really depends on the types of items you have, and their condition. Your options are a donation, recycling, selling or trash.
Start packing
Getting rid of the items you don't plan to keep will greatly simplify your packing process. There won't be anything to get in your way and you will have a clearer picture of the work that awaits you. If the packing scares you and you think that you won't have time to properly pack your belongings you should hire a packing service to help you with that. Packing service is something that moving companies should provide. If you ask them, of course. This also includes unpacking services. So, you don't need to worry about unpacking too.
As you can see there is no place for panic when your last-minute moving to NYC begins. If you have a good plan and you stick to it, everything will be fine.