So, your moving day is almost here. Your movers New York are ready and on standby. But, did you think about how to say goodbye to your NYC neighbors? There are many ways of doing it and it really depends on your relationships with your, soon-to-be, ex-neighbors. You could do something really big, like throwing a party, if you feel that your neighbors are sad that you are leaving. In a case where your neighbors are happy that you are leaving you can forget about the party and just pack your stuff and leave. However, if you consider yourself to be a polite person you should properly say goodbye no matter how bad your relationship was. Think of it like a last effort to show some class.  After all, you were living with your neighbors for many years and leaving without saying goodbye is very disrespectful, to say the least.
Host a party as a way to say goodbye to your NYC neighbors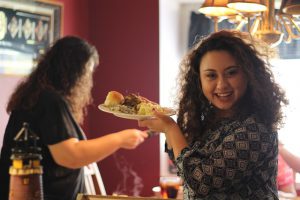 If you are thinking about ways to appropriately say goodbye to your NYC neighbors you are probably moving. If you have many good neighbors perhaps it would be hard for you to visit everyone in person and notify them about your moving. It would take time and certainly, you wouldn't catch everyone at home. So, the best way to say goodbye to a large number of persons is to throw a goodbye party. A good time to do it would be when you have packed all your sundries but your furniture and kitchen are still in place.
There are good reasons to do it at this particular moment. First, if you already packed all except your furniture that means that your job is almost done. Meaning, you will feel more relaxed and you will enjoy your party in good spirit. Second, if your house is empty there will be more room for people and there is no danger that your stuff could suffer some last minute damage.
Host a packing party to say goodbye to your NYC neighbors
What is the most important thing to do when you are moving? The most important thing for you to do is to pack. Hiring pool table movers is a good idea for your bulkier stuff, but smaller stuff you will probably pack alone. So a good idea would be to throw a small packing party. Of course, this kind of party has to be small and only for the closest neighbors. You don't want to throw a massive party with 20 people going through your stuff. You wouldn't get any help from them and things could get very complicated. So pick two or three of your closest neighbors, put on some relaxing music and spend a day together packing your stuff. It is a nice way for you to say goodbye to your NYC neighbors and to get help, killing two birds with one stone.
How will you kids say goodbye to their friends
If you have kids you should think about their neighbor friends too. Your kids probably formed closer relationships with their neighbors than you. And kids can get very emotional in this kind of situations. So what you can do to ease their sadness. Sadly, you can't do much. If your kids have a good friend they need to leave behind their hearts will be broken for a long time.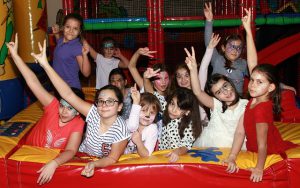 But you could do some things that would leave some good memories for your children. Here are some ideas:
Throw a kid's party. If you thought about throwing a party for adults as a way to say goodbye to your NYC friends you should definitely do this for your kids too.
Organize a play day. If you have time you should dedicate a one whole day for your kids to play.
Take them to a playroom.
Organize a one-day trip.
Organize a Giveaway
When you are packing your home for a move there will be some things that are not suitable for your new home. Maybe there are items that are not allowed in a moving truck. Or the cost of moving them is higher than getting a new one. Another very sophisticated way of saying goodbye to your NYC neighbors is to throw a giveaway. Offer your neighbors your excess stuff as a way of saying goodbye. They will remember you as a nice person and you wouldn't have to bother with properly disposing of your unwanted items. This is certainly a nice way for you to say goodbye to your good NYC neighbors. And if you are left with lots of items rent good storage units Brooklyn and keep your stuff.
Go out with your neighbors one last time
Maybe it is your last day in the city and you didn't have time to say goodbye to everyone important. If you are moving from New York tomorrow, grab a phone and call a few of your best neighbor friends and take them out for one last drink. Of course, you can't call your whole building to a drink but at least you can properly say goodbye to your closest neighbors.
You can also use this opportunity to arrange future meetings with people you would like to stay in contact with. If you hired NYC last minute movers you can let them do all the work while you are out with your friends.
Grab a phone or write e-mails to your neighbors
If you had to move on short notice and you didn't have time to notify your neighbors about your move there are still ways to say goodbye. Moving is very complicated and stressful and if it's also unexpected it will just add up to the overall confusion. If you forgot to notify everyone important grab a phone and call them. Or you can take the easier way and send e-mails. Saying goodbye over the phone or e-mails is not the most popular way of doing it. But it's better than nothing.