Starting up your own business can be very challenging. Especially if you need to pay for an office in the Big Apple, which can be insanely expensive. You might try to cut down on your starting expenses by running a business from your home. But know it is only a matter of time when your business will take over the whole house. If this is already the case, and your house is crowded with paperwork, start cleaning it up and prepare to run a business from a storage unit.
Size does matter
When running a business from storage facilities you should consider the type of business you'll want to run and the size of the storage you'll need for that. Don't get us wrong – bigger is not always better. But having a unit of an appropriate size will help you overcome the difficulties of running a certain business. So, even though you shouldn't always go for abnormally big storages, you should make sure your storage unit's size will fit your needs. To help you out we've made a list of businesses and the appropriate storage size you'll need to run them smoothly.
Big storage units. Great for anything that requires a lot of space for your inventory. Photo studios, art studios, courier services and so on.
Medium sized units. These storage units are perfect if you are not sure what your business will grow up to be. while your business is small, you'll have enough room for everything. On the other hand, if your business starts growing rapidly, you won't have to change your storage unit to accommodate your business.
Small units. Their size is perfect for running a small business. You can turn them into offices or small shops. Also, if you want to run a business from a storage unit, you can go with the small sized ones until your business grows.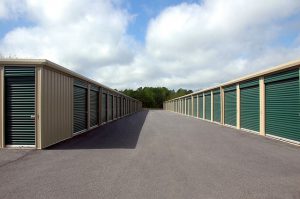 Best jobs to run from a storage facility
Working from a storage unit gives you a great opportunity to create the perfect workplace for you. When you know how to organize your storage unit the right way, creating a professional space will be a piece of cake for you. There are a lot of possible jobs you can run from a storage facility. You will only have to see which one is the best for you. In order to help you, we will mention the most popular ones.
Freelance business
The demand for storage units is high, especially among those who work online. Being a freelancer is very popular among the new generations. What attracts most people is the possibility to create the lifestyle you want. You pick your own working hours and there is no need for a big workplace. This is why using storage units for freelance business is very popular. Since most of the storages come with lights and power, you can easily use software solutions to streamline your business from them. All you need is to create a small office and equip it with your electronics.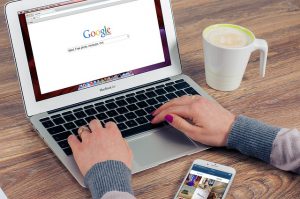 Photo studio
With little adjustments, you can create a home photo studio or space for a video production. These expenses don't need to be big in order to have an ideal setting. A key for creating good photos is a quality camera, a pinch of creativity and strong lighting. When you have these things in place, it will be almost impossible for anyone to tell your photos were taken inside a storage unit.
Second-hand shop
If the facility allows it, opening a second-hand shop would be a great idea for a business. You can sell anything you want – records, clothing, toys. Stock your storage with enough shelves and organize everything. Also, having a second-hand shop will give you the opportunity to declutter your home. When you run a business from a storage unit, you will have more space in your house and will earn money, too.
Accounting
If you are in an accounting business, renting a storage for running a business is ideal for you. Based on the amount of paperwork you'll have to move, decide which is the right size of the storage you'll need. Moving your important things might be stressful, so think about hiring office movers NYC. They will relocate your office safely and nothing will get lost.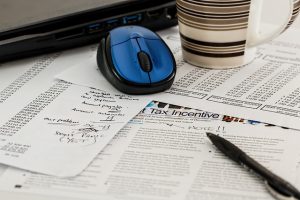 Be aware of these things when you run a business from a storage unit
Before you decide to run your own business, you will need to find the best storage for your needs. Rember, cheaper isn't always better. But if your budget is limited, know there are ways to get a discount on your storage. After renting the right storage facility for your needs, you will need to take care of a few more things. Be aware that there are certain criteria you'll need to meet in order to run your business smoothly. Inform yourself about all of them and no obstacle will be on your way of having a successful business.
Safety issues
Renting a storage is a great and innovative way to relocate your work from home. The important thing is to not forget about following the safety measures at all costs. Most storage companies will offer you insurance for the belongings inside a unit. But this won't help you a lot if your important documents get damaged or stolen. If you want to prevent this, rent a storage unit near your house so you can regularly check on it.  
Legal aspects
Before you decide to start a business from a storage, make sure it is legal. Some businesses require you to follow certain location laws. For example, it might be considered illegal to sell firearms, medication and different chemicals from a storage unit. Don't forget to check your Federal and State laws before you start to run a business from a storage unit. Make sure you have all the permissions so you won't have to deal with it later.