Remodel your kitchen – the DIY project that is usually big and expensive – there is no way around it. According to surveys done by HomeAdvisor kitchen remodeling costs around 22,185$ dollars. And a full scale remodels with custom cabinets, high-end appliances and all that tops 30,000$. But in case you seek a bit of remodeling on a small budget, there are a lot of ways. You can stretch your kitchen remodeling budget. With some patience, a bit of creativity you can still make a big impact within a few hundred dollars. We are about to seek those solutions for you, to give you an idea. There are strategies that can work for any kind of remodeling project, not just kitchens. Our general saving tips fall into three main categories – planning, materials, and labor. That is all you need! So let us proceed further and dig into some DIY ideas for you.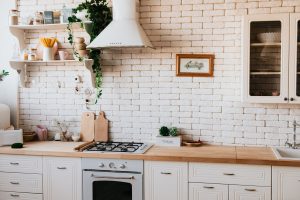 Start to remodel your kitchen with proper planning
Number one most important rule for a kitchen remodel is to take your time. You need to have enough time – give yourself a few weeks or even months. This is to make sure you get a proper idea of what you want. Seek advice from professionals, and line up your options alongside different design ideas. The worst thing that can happen to you is some mid-project changes.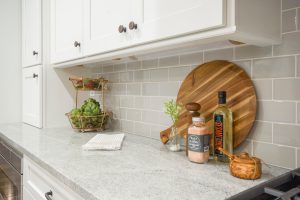 Having clear priorities and following those can save up some budget as well. Look at your kitchen with a careful eye. Note what bothers you the most, and what you like. For example, if you are remodeling to boost the price of your home you are in need of some cheap movers Brooklyn in order to save up some of that precious budget. Now, in a case that you need new cabinets, but your counters and flooring are good you can save there as well. The less of your older stuff remains, you are going to spend less on remodeling.  
Remodel your kitchen and save on materials in one go
You are probably aware that the best saving options are to clean and fix what you already have, no doubt about that. On occasion, a fresh layer of paint is simple enough to provide new light on used items. Painting cabinets, counters and old walls that is. Perhaps you can find some pieces in your house that you can reuse. Remember this, focus on details. If your kitchen is a bit boring, yet it provides functionality, simple small and inexpensive changes can be what you need.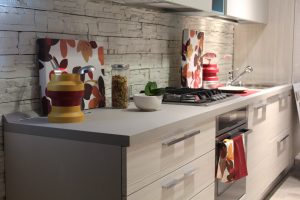 Details like new faucets, cabinet hardware, and lighting fixtures, and on top of that, accessories are all you need to focus on. Some decorative pottery, some artwork, some plants. Trust us this goes a long way and provides an impact. Second of all, shop secondhand. Reuse centers can provide all the materials you seek for your remodel your kitchen DIY projects. Finding tiles, counters, hardware, sinks and all in between. Also, have a glance at Craigslist and eBay too.  Moreover, when cutting corners you could use all the home improvements ideas under 100$.

Small kitchen details that go a long way
Tweaking small details while adding new ones can do magic. Changing old faucets with new ones, which are not that expensive, can give a nice updated look. An additional plus is that it improves your functionality. So it is a win-win situation. New faucets have tweaks that make cooking and cleaning way easier. And when in the kitchen how about some top ways to remodel your celling as well, on a budget too.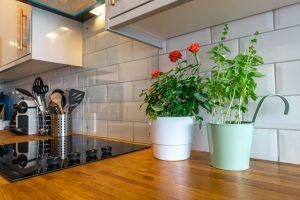 Some advantages can be that height of the new faucets makes filling pots quite easier. And maybe you want a modern look, consider to update the finish with brushed brass or black. Or stainless steel. Furthermore, adding a tile backsplash is perhaps the best option to provide a new look. It maybe does not sound that dramatic, but it will shock you. Moreover, it relatively eases to replace the old ones. Or simply add it somewhere else. Small changes go a long way is a point to make.  
When it comes to cabinets and appliances:
Fun fact is that cabinets eat up around 40 percent of your budget. But more importantly, there are a lot of ways to cut costs. Some might be changing the finish. Are your cabinets in good shape but just do not look well? Clean both doors and cabinet faces with a degreasing agent and rinse. Another way you can update it by getting them refaced.
Also, to keep your budget down try some low-cost moving services Brooklyn. Moreover, when it comes to appliances, consider wheater you can still operate with old ones. You are not going to get rid of them just because of a few years in them. And if the need for replacement is real, set up a one-piece price range. Also, check the energy guide label. Cost of the appliance is not just about the price tag. Check the Energy Guide label on the front to know how much it costs to run each year. After, multiply that by 10 and add to the price tag.  That is the cost for a 10-year run. 
When it comes to these kinds of projects no matter how hard you try to tighten that budget you just can't achieve that dream kitchen. But perhaps with these small examples of remodeling, you can at least be on the way to your dream kitchen. Or in other cases, you can use these tips and hints at remodeling your kitchen as a stage one. Break your project into manageable parts. But most of all make each small change count and see how it operates.