When people move they will usually try to relocate as fast as possible. They forget that relocation takes a lot of time and patience. These people might try to save time on things like the relocation of aquariums. They are doing it wrong. There are many things that can go wrong in this case. You might get confused since it does not sound so hard. Do not get nervous it is not the hardest part of relocation if you have patience, and if you take extra care. We know it tends to get hard when you move, which is why we have gathered information on how to relocate an aquarium with ease. So you do not make a mistake and ruin your precious aquarium, you do not need such complications on your move, they can waste you a lot of money or even endanger your pets.
Organize when you relocate an aquarium
If you want to organize your aquarium relocation in the best way possible you will need a plan. It looks simple but there are many things that can easily go wrong. And you don't want to make mistakes that will cost you too much. First of all, you need to pack aquarium properly. And if you are not sure that you can do it alone hire professionals to help you. There are premium moving services Brooklyn that can pack your aquarium properly and move it if you demand that from them. And that's not all they can provide you with information that can help you to relocate stress-free. Also, an important thing is your transport. Organize your transport and notify the carrier to carefully transport your aquarium to avoid damages. Good organization will eliminate risks of damaging your aquarium.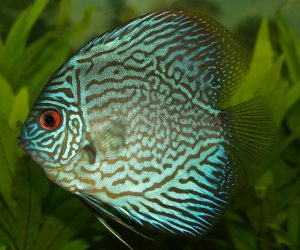 Preparation of your fish container for relocation
Careful preparation will save you from a headache during the whole process. As we mentioned before you need to do things step by step and the first step is fish removal. For this operation, you would need a container that would be needed for fish transport. Your container must have all the requirements that your fish needs for your aquarium relocation. The most important things that your container must have is a water heater, filters, and pumps. This thing is necessary for your fish. Your aquarium is nothing without your fish. And you don't want to harm your pets, be responsible with them during the relocation. It would also be desirable to use water from the aquarium for your container. That's because your fishes are accustomed to the chemical composition of aquarium water. Preparation of your pets for the relocation is the most important thing in this part of the relocation.

Inspect your new home to find a good location for your aquarium
During this type of relocation, you must be very fast and efficient. Pack your aquarium last, to unpack it first on arrival. This will minimize the time that fish would spend in containers. And that's stressful because they cannot get used to such an environment instantly. The container can be overcrowded. And if you have more fishes in the container water quality can be poor. We hope that you would have the opportunity to inspect your new living area and find the right spot for your pets. Have in mind that you must find a place that is close to a power supply. However, equally important thing is that your tank must be also close to a water source. If you find a spot like this that is perfect. If you want to relocate an aquarium without any risk be sure you get a certificate of insurance while moving.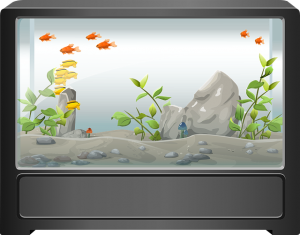 Prepare your tank for the move
To prepare your tank for packing and relocation there are things that you must to do. Pull out decorations from the tank and put them in a bucket or dry them and pack them in boxes. Carefully inspect every spot, every hole possible in your tank because little animals and fishes can hide in there. Also, you need to remove algae and plants that live there and put them in their container or bucket with water. Catch your fishes with net and gently put them in a container that is ready for the trip. Use your aquarium water for your container and dry rest out from the tank.     Your tank is ready for packing. Label your aquarium fragile to lower the risk of damage. All things look the same once in the boxes. It is very helpful that you know if a box you carry contains a fragile item.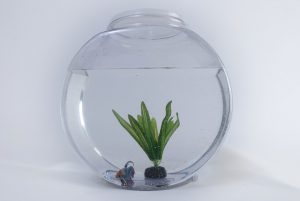 Moving, in general, is a very huge step for a person. It will take some time, money and effort. If people forget that they need to be careful they will waste all such things. The things like moving an aquarium show such things. If you do not get serious and organize the relocation properly you might ruin the relocation. But do not worry it is possible to relocate an aquarium with ease. You just need to be careful. If you take a few extra steps we mentioned you will relocate your aquarium in no time. You will have no more cares about the well-being of your pet since they also got their new dream home. We wish this article has been useful to you while you while you go through the process of aquarium relocation. So you move your aquarium with ease and save time, money and effort.