Renting a storage space is a very smart thing to do. No matter if you are needing it for a short or long period of time, it is equally useful to the process of moving. You can rely on a storage space for different purposes – moving your office, moving home, redecorating, etc. Whatever is the reason for using it, it is important to pick safe storage facilities to rent. Next one is packing for it. Even though you may think you don't have a lot of things, the process needs to be planned and organized. We feel that you will find our tips on how to pack for a storage useful.
Make a plan
First things first, you need to make a plan. Yes, for packing! Basically, you need to decide what are you packing and for how long. The reason is that to pack for a short period and for a long period of time is different. Make a list of thing s you need to pack and take photos of them (especially if you a pack for a storage for a longer period of time). This way you will have a clear idea on how much space, tools and time you need to pack for a storage.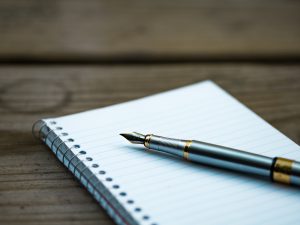 Shorten the inventory list
Before you even take a storage unite, organize your things. Go through the stuff you have and see if there are some things you don't need to keep. To pack for a storage effectively and quickly, it would be great to get rid of the things you no longer need. Keeping the old stuff will only take a lot of time to pack and a lot of space to rent. If you shorten your inventory list and declutter, you will also need less storage space and therefore you will reduce the costs as well. You can also check cheap storage NYC to save some more money.
If you pack for a storage – short term
The way to pack for a storage depends on the type of things you are storing and how much time you will leave them in the storage unit. However, if you need a storage space for a short time, like a month or two, you can skip some of the steps necessary for a long-term packing. Here are the things you can do:
you don't have to pack so thoroughly – this means that the boxes don't need to be that strong and sealed since they are going to be open very soon again. Instead of sealing them tightly, use some dust covers to protect your things from the dust only. You can also use some clothes/blankets to cover the furniture.
fragile items, however, need the same attention as in long-term packing. Especially because they are moved quite often, pack your fragile and valuable items with care.
electronics are also sensitive items, so if you don't have appropriate boxes for them, you can use some dust covers made for computers/monitors/printers to protect them – for a short time.
as you pack, organize the boxes so you can go through the storage any time. Don't put everything in one place, but put the boxes and items on sides so you can go through the unit and take anything you need.
How to pack for a storage – for a long period
If you are going to leave your things in a storage unit for a long time, packing needs to be done carefully and in detail. First of all, be sure to find good and affordable storage units. You need to protect your items from dust, but also from damage and humidity. Here's how to pack for storage if you plan your things to stay there longer than just a month or two.
Equip with the right tools and boxes
Having the right packing supplies and tools is a great time-saver. Since you already know how many items you have, this makes the job easier when getting the right moving boxes. Be sure to get the boxes that are strong enough, since they are going to store your things for a long time.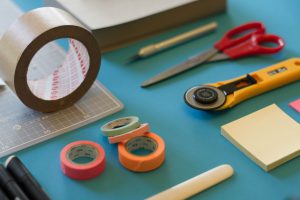 Don't overpack
Don't put so many things inside a box. Leave some space inside so the items don't damage each other over time. This way boxes will not be too heavy to carry and move around while packing them inside the storage unit.
Label
You will thank yourself a lot when the time comes to find something, and you do it by reading the box label. Use a marker to write down what is in each box and save yourself time for later, when you have to find something. Also be sure to pack things by categories and be organized. Put items that are of a similar type together in a box, so you find them easily later on.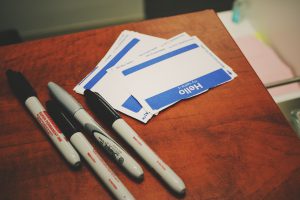 Treat fragile items with care
As we already mentioned, when you pack for a storage, be careful with fragile items. Don't just put them on the floor, so they can be easily broken or damaged. Use some protection before putting fragile items in boxes, like clothes, blankets or bubble wrap. Items like mirrors, frames, plates, etc. need to be wrapped twice, if possible. However, if you find it hard to do this by yourself, hire NYC professional packers to help you.
Avoid plastic bags
Even though plastic bags are the easiest solution sometimes, it is definitely not the best. Plastic can store water and humidity, so be careful what you put in them.
Don't put items directly on the floor
Not putting your boxes and bags directly on the floor can prevent a lot of damage. It also helps with the air flow, so it prevents the mold to be created. To lift the boxes a bit, you can use wooden palettes, that can be found for free or at a very low price.
Clean everything
Before putting your boxes in a storage unit, be sure to clean and dry it well. If you store items like refrigerators there, defrost and wipe them before leaving them in the storage.
Finally, if you haven't decided on how to move and which moving company to hire, we advise moving and storage companies from New York City.