Moving to NYC may be a dream come true but be warned. Moving can be very stressful and you may experience many moving problems and difficulties. If you plan your move by yourself make sure you consult a professional moving company. Professional movers NYC can make your move a breeze and help you avoid NYC moving problems. Here are few tips on how to avoid problems while moving.
One of the biggest NYC moving problems is hiring wrong movers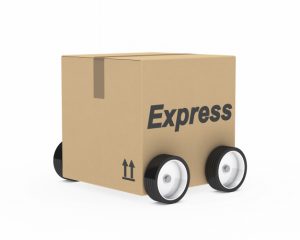 When moving to any NYC neighborhood, you have to be careful when hiring movers. Hiring wrong movers can result in a disaster with more problems than you can count. The moving horror stories usually begin with rouge and incompetent movers.  At the end you are settling disputes, paying for additional costs or you reporting your items stolen. In any case, hiring wrong movers can be a huge mistake that may bring a lot of stress. This is one of the NYC moving problems that can be prevented. You can avoid rouge moving companies by following a few simple steps before signing any contract with the company.
Before hiring check the company's credentials
The moving company you contact should be more than happy to share all the information about the company. If that is not the case, that might be a red flag for the company. You can avoid most of the NYC moving problems if you hire a reliable moving company.
Ask the company's operator about the company id number, license number, and contact information
If you have the company id and DOT number you can check the company's license and registration. That way you will be sure to choose a reliable moving company and avoid NYC moving problems altogether. Researching online for the official company's rating and reviews is a good way to check the company's validity.
Don't be afraid to ask the company for references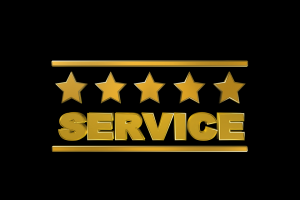 References from previous customers may tell you much about the company's level of professionalism. Reliable moving companies tend to give you all the information about the company up front, give you a realistic moving estimates NYC for your move. On the other hand, professional companies usually have great reviews, great online presence and user rating with a lot of years of experience.
Before you sign the official contract with the NYC moving company, have more than one option to choose from. You will avoid NYC moving problems if you consider more than one reliable and professional moving company for your move.
Stress is the most common NYC moving problem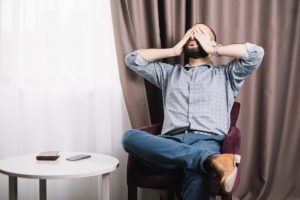 When moving your entire home to a new location, stress is inevitable. Accumulating stress while moving should be avoided at all costs. There are few things you can do when you feel that stress is sneaking up on you during the moving process.
Ask your friends to be there for you during the moving process
Your friends will help you deal with stress while you plan your move. Friends usually understand the difficulties you face while you plan your move. They offer support when dealing with NYC moving problems. Sometimes the move happens at the most difficult period such as a job loss or a divorce. If this is the case finding emotional support is very important. Try to occupy yourself with moving to do lists and you will be able to get through the difficult time and see your move as a positive change in your life.
Give yourself time and organize
Giving yourself time to prepare emotionally for a move is important. You should prepare emotionally for a move. Some small details shouldn't be the reason you become upset and nervous. The best way to avoid NYC moving problems is to organize. A good organization is a key to a good move. When you organize well, most of the items on your to-do list regarding your move won't be a problem. Give yourself time to prepare your move and if you can start preparing month or two in advance. This will help you avoid stress as much as possible. It is always good to make a to-do list on a weekly schedule that you will follow and avoid NYC moving difficulties.
De-clutter your home
A perfect way to reduce any stress and headaches during your move is to de-clutter your home before your move. If you sell the items you are sure you won't use anymore, you will be able to make some money and at the same time save money on your move. The policy is – the less your items weigh, the less your move costs. So, be true to yourself and get rid of the things you don't need. If you don't know how you should do it here are some suggestions:
Have a garage sale
Donate to charity
Sell online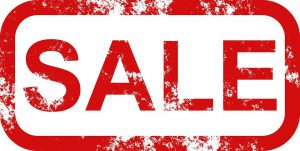 Always have a backup plan – No matter if you move locally or internationally there may be some stress during your move. If you are doing it yourself, reducing stress and possible NYC moving problems, be sure to have some sort of back up plan. Your back up doesn't have to be a full backup plan just list of options for potential mishap situation.
When moving to NYC overspending can be a big problem
Moving to Bigg Apple may be a dream come true for you but you should try not to overspend. Moving to NYC may be expensive. If you don't prepare and give yourself time to organize your move, moving expenses at the last moment may pile up.  Hiring movers at the last moment may be more expensive. Finding movers in the Big Apple may be hard at last minute. The key to your successful move is finding reliable moving professionals to move you with ease and time to plan everything.
When hiring professional movers near you make sure to discuss in detail all the fees regarding your move. It wouldn't be pleasant if the moving company surprises you with a huge bill. After all, that's not what you expected after your move. Before signing the contract make sure there are no hidden and extra fees and costs.
One of the most common NYC moving problems happens when the movers come to collect your belongings and you haven't packed your items properly. If you don't know how to pack your items properly ask your movers to help you and make sure you know all the details regarding packing, including parking supplies. The best way to prevent problems while moving to NYC is to agree on the terms of the move in detail with your NYC moving professionals.