If you have decided to move, you should know that things can get overwhelming. This is especially true if you have a pet you need to move as well. We know that you care about the wellbeing of your darling, so we are going to give you some advice on how to prepare your pet for a move to New York. So if you are moving to New York with your pet you will definitely find these tricks useful.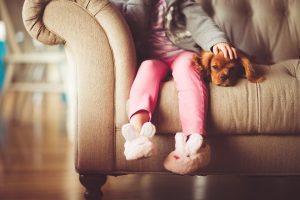 Tips on how to prepare your pet for a move to New York
Moving means that your pets life and surroundings are going to change completely. A move will be a significant change for you as well. You can choose among the many moving companies in New York to help you. However, the only person that can make the move as smooth as possible for your pet is you. The first thing you should do is take your pet to the new home and the new neighborhood. Animals need some time to get used to their new environment. So let your pet spend some time in the new surroundings. That is going to mean a lot.
Prepare that emergency overnight kit
Now let's get to some practical advice. This is going to be a lifesaver for you and your pet. So, after you move you will need a couple of days for unpacking belongings and settling in. Don't let your pet suffer because of that. You can think in advance and prepare an overnight kit before the move. You should include enough food, toys, grooming tools or kitty litter if you have a cat. This should last you for a couple of days. It will be a lifesaver believe us.
Get in touch with your vet
It is of vital importance that you get in touch with your vet before you move. Ask him if your pet needs to get vaccinated. Moreover, ask him to give you a copy of your dog's medical record. It is important for you to show it to your new vet once you move. He is going to know the history of your dog's illnesses and treatments. In addition, your vet can give you some good advice on how to help your pet adapt to the new environment. You can also ask him if he can recommend a good veterinarian in New York you can turn to.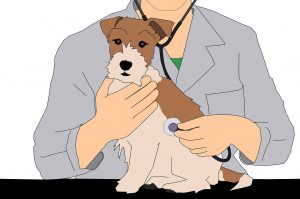 Keep the pets away from the moving action
When the time of the move itself comes it is going to get very hectic. Your house will be full of movers packing and carrying the boxes and furniture throughout the house. Your pets will get scared. They might become aggressive or experience some kind of stress. The best solution would be to keep your pet away from the moving area until the movers are done. You can ask your friends or family to take in your pets until things are done. This step is very important when you prepare your pet for a move to New York.
Transport your pet in our own car
You should transport your pet in your own car. Your pet will feel more safe and secure if you do this.
If you have a smaller dog or a cat you can put them in a carrier. You should put the carrier on the back seat. Moreover, you can use a seatbelt to secure the carrier. This will keep your pet extra safe.
A bigger dog or bigger animals should be in a kennel. You can put it in the back of the car. You will probably have to put the seats down. In addition, you could put a blanket over the carrier when you prepare your pet for a move to New York.
Here is an additional piece of advice. Do not let your pet out of the kennel or carrier until you get into your move into your new home. The first thing they should see after you take them out is the place they are going to live from now on.
Update their information
So, before you move your pet to the new home you should set everything up first. Make sure you choose a part of the house where your dog can settle. Put his favorite toys there. Surround your dog with the things he likes and finds familiar. In this way, the transition to the new home will go more smoothly. Another important thing is to update information about your dog on the microchip if it has one. If your pet doesn't have a microchip then just update the info on the tag. You should write the new address and phone number. In case you lose your precious pet, this is a lifesaver.
Moving with fish
If you are moving with fish you should be extra careful. Not a lot of people are aware of this, but fish can easily get traumatized. A move will leave them especially sensitive. This can be a very stressful event for them. Do not shake their container too hard.
In case of a shorter move, you can just pour some water from the old tank into a plastic bag. This is an easy and simple way to transport them.
If you have a long distance move you should move your fish with a friend. After you move you should get a new fish tank and some new fish to join your old ones.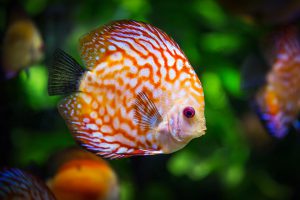 Moving with guinea pigs
Guinea pigs don't feel comfortable when they have moved around. They have sensitive and delicate hearts. If you want to make sure they are moved in a safe way put them into a small, comfortable and warm carrier. This is a great way to prepare your pet for a move to New York.
Moving with birds
Move your birds in their cage. Even if you think your faithful parrot will never fly off, the stress of the move might change that. The most faithful birds might fly away. If you notice the bird gets nervous because it is moved and carried around, take a cloth. Use the cloth, scarf or any cover and put it over the cage. The bird will feel more at ease.