If you have decided to relocate to Connecticut you are making a great decision. This state is a great place for families. It has an excellent education system and many great job opportunities. On the other hand, it is quite expensive and living costs are high, but salaries are among the highest in the USA. If you want to have a perfect and peaceful suburban life you should definitely move to Connecticut. But first of all, you should hire a reputable moving company in the Big Apple. There are many great NYC movers to choose from and you should choose wisely. There are some things you should know before you move to Connecticut. We are going to give you some useful information and tips. If you want to prepare for your relocating to Connecticut you have to arm yourself with the right, useful information.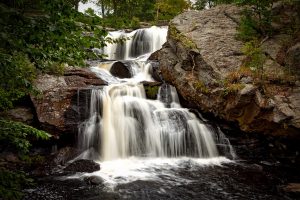 Things you should know before you move to Connecticut
After you have hired your experienced long distance moving professionals is time to decide in which part of the state you would like to live. You should know that there are many wonderful Connecticut neighborhoods to choose from. However, there is a difference between West Connecticut and East Connecticut. West Connecticut is closer to the Big Apple. This is a luxurious neighborhood. It is quite expensive to live here. Rent prices and living costs are pretty high. If you decide to start your new life here be prepared to have high expenses. On the other hand, East Connecticut gravitates more towards New England than New York. That is why living costs are less expensive here. If you want to have an affordable home you should definitely live here after the relocation to Connecticut.
There are many companies in Connecticut
If you move to Connecticut you will have many job opportunities. There are many companies in this state. The companies include  Pepperidge Farm, Clairol, and Xerox. We all know that New York is the center of the world and business. If there is a place you can find work at it is the Big Apple. You will definitely find employment in one of the NYC boroughs. You just need to be ready to commute from East Connecticut to New York. Moreover, Connecticut is a highly developed state. According to The Human Development Index Connecticut has a score of 6.30 when it comes to the living standards of its citizens. The average USA score is 5.17. The index measure education, income, and health.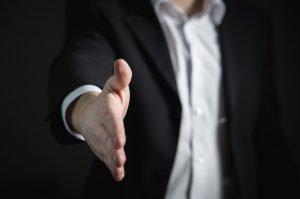 Prepare for snow
When it comes to the weather Connecticut has that typical continental climate. There are four seasons. The summers are hot. On the other hand, the winters can get very cold and there is a lot of snowfall. If you come from a country with a warm or hot climate the cold winters can come as a shock to you. You should prepare for the winter in every way. So pack your winter clothes and be ready to buy winter tires even though you have never done that before. They will be necessary because Connecticut has between 25 and 100 inches of snow every year. So be ready for the below zero temperatures after you moving to Connecticut.
Get ready for the traffic jams
If you are ready to take the train to work this is one of the best cities for ex-New Yorkers. If you want to move from New York but continue working in the Big Apple, you should definitely move to Connecticut. We mentioned that the train is a better commuting option because the traffic jams on the  I-95 can be terrible. Connecticut is very close to New York. That is why you will always be close to the Big Apple. Whether for fun or for work, you can feel close to NYC.
Best cities to live in after you move to Connecticut
If you are wondering what is the best Connecticut city for you we might be able to help. We will give you a list of the best and most popular cities you can choose to live in after you move to Connecticut. First place goes to Shelton. This city offers many job opportunities since it is a manufacturing and commercial center. Bic Corporation and Latex International have their headquarters here. Home prices are not that high. It is among the affordable cities in the USA.
Average income is $83,755
Average commuting time is 24.9 minutes
 Stamford
Stamford is the third biggest city in Connecticut. It is located between New York City and Norwalk. International Paper, Xerox, and Pitney Bowes Inc. are the companies that are hiring. People can find good job opportunities here. The downtown of Stamford is full of great restaurants and bars where delicious food and great fun are guaranteed.
Average income is  $76,797
Average commuting time is 24.8 minutes
 Norwalk
This is a perfect city for families. It is calm and peaceful. A quarter of people living here are families. There is also a big community of retired people. SoNo or the southern area of the city is an entertainment center and features great local art.
Average income is  $75,446
Average commuting time 25 minutes
Danbury
This is a very safe city. It has great schools and a very low crime rate. Boehringer Ingelheim and the Barden Corporation are companies where you could find a job. The art scene has that New England charm. That goes for restaurants and bars as well. This is one of the best cities for families in the USA.
Average income is  $66,281
Average commuting time is 25.8 minutes
Bristol
Bristol is a suburb of Hartford. This small city has only 60,000 citizens and is extremely safe. This city is the epitome of fun, with its amazing amusement park. You just have to visit the Lake Compounce amusement park. New England Carousel Museum, Clock Museum, and the Watch just have to be on your list. When it comes to food you should definitely try the fried chicken at Greer's on Matthews Street.
Average income is $58,814
Average commuting time is 23.5 minutes