New York is one of the most exciting places to live not only in the United States but around the world. Life in New York has its benefits, but also its disadvantages. If you are bored with a fast lifestyle, crowded traffic, a bunch of tourists and high costs of living, you're certainly thinking about life outside of NYC. You would like to lead a quieter life and to get away from the large metropolis? Then, moving from NYC might be the right choice for you. But you have to keep in mind that life outside NYC brings some changes that should you prepare yourself too. If you're serious about the relocating from NYC. Check our list of things on which you need to prepare before moving. 
Life outside NYC: Prepare yourself for fewer costs

Life in New York is very expensive. This is the reason why most people decide to live life outside of NYC. According to researches, the costs of living in this city is about 68% higher than the USA average. Did you know that the average apartment renting in Manhattan can cost you from $3,000? Rent is a way cheaper outside NYC. Whether you want to buy or rent an apartment/house/ car, you will pay less outside of this city. Speaking of driving, your parking will also cost less in other cities. Parking lots in New York can cost you a fortune. Overall low costs in all aspects of life are what attracts people's attention. This is a great advantage of life outside the big apple. Also, be aware that NYC moving costs estimate from $2,300 for local household relocating. To sum up, prepare yourself for fewer costs and save some money.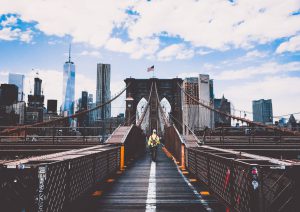 Prepare for a peaceful life
As you know, life in New York is very fast. This is a city that never sleeps. Something always happens in NYC. In addition to the fact that people do a lot, tourists are overflowing the city every day, and crowds are a common thing everywhere. From the streets to the restaurants. If you are missing more from nature and need a break from the city crowd, then life outside NYC is the right choice for you. Moving to a small city brings a certain amount of peace, freedom and more privacy. Imagine having a bigger apartment? Or having your own yard where you can hang out with friends and walk your dog?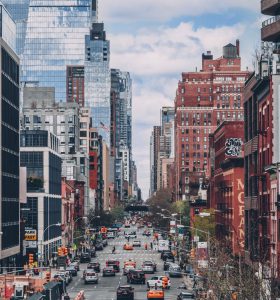 If you have children, the yard is a place where they will be able to play freely at any time of the day. They will not have to wait for you to get back from work to take them to the park. Beside money-saving reasons.  People often want to live life outside NYC to rest from the stressful life and enjoy the peace. Also if you want to recharge and devote more time to exercising, running and outside activities. Moving from NYC is a good option. If you work for years in New York, you are aware of the fact that people are often stressed and lonely. Living in a smaller town than NYC gives you the opportunity to socialize with people more.  Moreover, spend more time with friends and neighbors. In smaller towns, everyone knows each other. You will be less lonely and happier.  
Explore everything about the place you are relocating
You know that life in New York is specific and different from life in smaller cities. Moving outside NYC will definitely change your life, and you should prepare for that. If you have already decided where to move, it would be good to explore everything you can about that city. Take a look at the pros and cons of living outside NYC. A small city does not offer many business opportunities as much as NYC. In New York, you have many opportunities for entertainment, while smaller cities are much more peaceful and do not provide such a lifestyle. If you have certain hobbies in New York, ask yourself if you will be able to engage with them at a new location. Check the price of buying and renting an apartment, the price of driving a car, and the costs of living in general.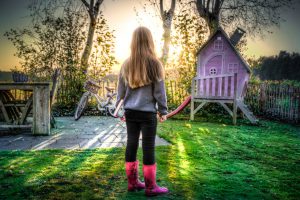 Hire professional movers
If you move from New York to another city or state, believe us when we advise you to hire international moving companies NYC. Because life outside NYC is not something you've been used to or experienced before. It's totally different. Professionals are referred to all legal regulations concerning moving. This is especially important if you move to another country or you want to transport some things by plane. Hiring movers require certain costs, but you can find a company that suits you most. If you have to, save a little more money for these services, and movers will save your nerves.  And if we talk about long distances, you will definitely have to hire professional movers. If you're interested in the price, for short distances it can go around $25 per hour. For long distances, it's about $900. And according to Internet researches.  If you are moving to another country costs might go around $6000 for the weight of 9000 lbs.
If you are really tired of the fast way of life in New York and you are thinking of moving out. Think about the things that you have read now and we are sure that you will make the right decision for yourself. Leaving the chaos and stress can have a positive impact on your household so with that in mind.  Good luck!