Even though some of you might think that choosing the right size storage unit is an easy job, the truth is many people make mistakes while doing it. There are many types and sizes of storage units, so it is important to choose the right one for you. The right size storage unit depends on your needs so it is wise to plan and think about it carefully before you take it. That way you will avoid potential space and money issues and have a safe storage unit for your items. Check out our guide and learn how to choose a good size for your storage facility. And if you are relocating to New York, you should also check our list of things to know before moving to NYC.
Step one: What do you need a storage unit for?
Choosing the best size of a warehouse solely depends on its purpose. That's why you need to set the basic purpose of your future storage unit. One of the options is putting your things inside a unit and after shutting the door never use them for months or until your next move. In this case, you don't need to think much about the size and how you are going to pack the things inside. In this case, you maybe need a short-term storage. The unit can be a smaller one, and not cost a lot. The other scenario is actually using the items inside the unit regularly. In this case, you need to think about the size of the unit and the way you store the items inside. Also, you may need a long-term storage. All of that in order to make it easier for you to go through the unit if you need it and find the things you stored inside.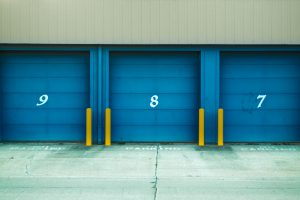 Count and measure the items to pick the right size storage unit
During the moving process, it would be useful on many levels to make the inventory list of your items. You can use this list while packing, to check the number of boxes after the move, and to see what items go to the storage unit. While making the list, make sure to label the boxes and measure both the boxes and items that are not stored in boxes. This way you will know how much space you need and therefore choose the right size storage unit.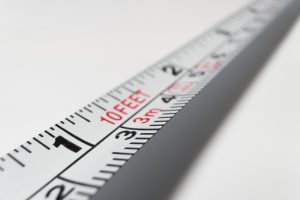 Pay attention to special items
If there are some items that are in any way special, take that into account when choosing the right size storage unit. For example, special items choose irregularly-shaped items that can't go into boxes, items that are too big or fragile. Be sure to store these items carefully, and require special shelves if necessary.
Don't take a unit way to small or way too big
When choosing the right size storage unit, it is important not to go too big or too small. If you choose a unit that is too big, you will end up paying more money. Furthermore, you will store the things you need and create more and more clutter over time. However, a storage unit that is way too small, will not allow air to go around the unit and therefore maybe damage your things. You can also damage your items if you put too many of them in a small place. That's why choosing the right size storage unit is important. However, if you are not sure, it is always better to take a slightly bigger storage unit, just in case.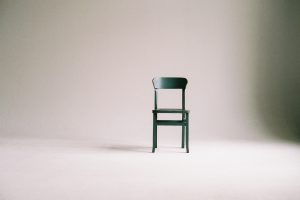 What types of storage units can you find?
In terms of the size you can find three basic types of storage units:
Small units – these storage units are usually 5×5 or 5×10. They can replace a home closet for example. These storage units are ideal for storing some basic smaller thing like books, toys, some boxes, kitchen tools, maybe a ski equipment set or a bicycle. A 5×10 storage unit can even hold some furniture, like chairs, a mattress, a coffee table, etc.
Medium size units – these you can find in sizes 7×10, or 10×10. Along with all the smaller items, you can store a lot more. Furniture, boxes, mattresses, etc.
Large units – these units go 10×15, 10×20 or even 10×30. They can store your whole home if you need them to. Large units like this are not commonly used for home storage, but for commercial storage or some special equipment.
Who can help you when choosing the size of a storage facility that fits your needs?
As long as you have done this many times and you don't need help, we advise contacting NYC storage professionals. This way you will be sure that you made the right decision when it comes to choosing the right size storage unit, packing and sorting things out. The people who work there are trained and have enough experience to give you the best advice. They will show you the units and help you decide which one suits your needs the best and provide you with any other additional services. This way you will be sure that you get the best value for the money you pay.
Other helpful tips
Moving truck to measure the space. Beside just measuring the boxes and your items, a moving truck that you used to relocate can help you too. It can ba reference for the size of a unit you need. However, a moving truck is usually slightly bigger than the storage unit necessary for the same number of items stored inside.
Visit the unit before you choose. It is very important to see the unit yourself before you pay or sign anything. Go and check the condition of the exact unit a storage company offers you – not the 'example' one. This way you can check if there is any damage to the unit, if the electricity works, is it dry, etc.