Packing an office seems to so some people like a lot easier job than packing an entire house. However, sometimes offices require lot more planning and organization. It's because you need to do it fast and efficient and not stop working for a long time. Furthermore, different people are involved in moving, if you have employees. In your home, you have clothes, but in your office, you have documents and papers. Instead of cups and plates, you need to pack electronics. That's why to pack your office is a lot different than packing a home. And that is why hiring professional commercial movers is a great idea. With this step-by-step guide, you will be able to plan and organize everything.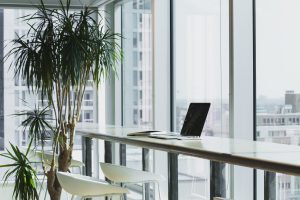 Plan everything on time
To pack your office, you can't just start packing at any random time. You need to plan it. The reason is that some of the items from the office you will need until the last day there, so you want to pack them last. Also, you need to prepare everything for the move. That's why, before you start packing you need to think about these things:
Where will you move your office? Of course, choosing another place is a must. Find one that suits your needs and makes sense why you moved from your old office.
Do you have enough space? Get the office floor plan and compare it to your current office. Check if you have enough space, especially for the bulky things like desks, shelves, etc and decide where will all these things go. This way you don't waste time when you arrive.
What is the moving budget? Determining the budget limits for the move will help you stay away from the unnecessary costs.
Do you hire professionals to help you? Find the ones you can trust and let them help you. While packing, you can easily get the idea of the costs – here are the prices for moving companies in New York.
Go through your items before you pack your office
Before putting anything in the boxes, you need to sort the things out. This means going through all the papers, furniture, cables, etc and checking if those really need moving. If you stayed in the old office for a long time, the chances are that you probably have a lot of items that you don't need. And when we talk about the commercial relocation, having fewer items to move can make a huge difference price wise. That's why it's the best to dedicate some of your time to get rid of the things you don' need any more. And here's how:
First of all, go through your documents. Important documents should be put aside and packed very carefully. These include passports, insurance papers, birth certificates, loan documents, partnership contracts, etc. Protect them from damage and put them in a safe place and, if possible, these papers should be with you throughout the moving process.
check your furniture – desks and shelves can be big and heavy, and therefore cost a lot to move. If possible, you can sell some of these and buy some new items for the new office. This way you will avoid packing and carrying them, or pay professionals to do it.
Check electronics – same goes with your gadget. See if you need new printers, monitors, etc, so you can replace them with the new ones. However, be careful not to lose some important information if you do that.
Get the right moving supplies
Having enough moving supplies is the key to a successful office move. After you have checked your items, you should know how many boxes and bags you'll need to move your office. For heavier items and for electronics, get some strong and safe boxes. You will also need some labeling stickers and markers, bubble wrap, plastic bags and a lot of duct tape.
How to pack electronics?
If you have an IT sector, they should do all the packing. However, if you need to do it by yourself, you need to think about it carefully. Otherwise, you will spend days reconnecting all the electronics for days. Before packing, make sure to label everything. And we mean – everything. Go and buy some stickers and label each cable and other pieces of electronics. This way it will be easy to reconnect those items when you arrive at your new office. Next, be sure to pack those properly. Especially if you are moving in the winter period, you need to protect your computers, monitors, and printers, since those can damage easily. Low or high temperatures and a lot of shaking during the move can cause you more damage and costs. That's why it's the best to pack each item separately and protect them with some bubble wrap or blankets.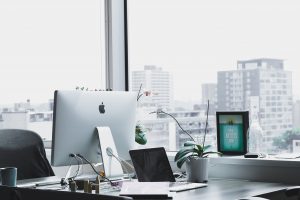 Packing small items
Small office items like cables, keyboards, pens and other office supplies are the hardest to unpack if you don't do it properly. When you pack your office, pack those items in categories, or all the items for one desk go to one bag. And of course, don't forget to label the bag and write what's inside. This way to unpack and sort them out will be a piece of cake.
Packing plants
Sometimes, moving companies do not take the responsibility of moving plants, so you need to do it yourself. That's why it is the best to prepare your plants for the move and move them separately, so they are not damaged by the other boxes.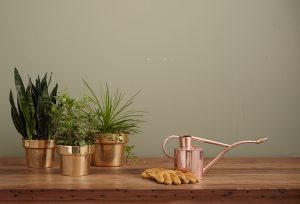 Packing fragiles and valuables
If you have some fragile decor in your office, make sure to pack it with bubble wrap and protect it properly. Mirrors, photo frames, and artwork are easily damaged, so take them down and pack before anything else. If you have some valuable artwork, make sure to take insurance from the moving company.
You can see that to pack your office you need to go through a couple of steps, but it will be worth your time. You will land to your new office easily and unpack quickly, so you can continue your work right away. Good luck!