When moving to a new home, what should you fear the most? Well, most people dread the kitchen, with all the dishes, appliances, and other trinkets. It can be quite stressful to pack it all, especially when it needs to be done fast. That alone makes the kitchen probably the hardest room to pack when moving to a new household. With all its small items and drawers and cupboards, not to mention the food you need to think about there are more objects of dissimilar shapes and sizes than any other room. Furthermore, in the kitchen, there are no items that you can give away, or donate. Moreover, you need so many of those supplies and appliances in the new home. But it does not need to be so difficult! In this article, find out how to pack your kitchen for relocation!
 Prioritize when you want to p
ack your kitchen for relocation
When it comes to speedy packing, prioritization is the key feature. Our honest suggestion is to start with the appliances. In case you still keep appliances' original boxes and packaging, use them. If that is not the case, you will need medium-sized package boxes. So, before starting, your step number one needs to be this. Make sure each appliance is clean and dry. Remove smaller parts and fragile items, like glass bowls.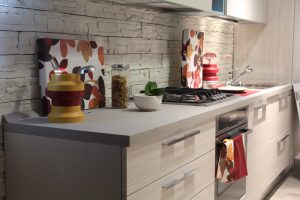 In order to avoid any confusion in your new home, make sure to keep the owners' manuals, and tape them on the front of the appliances. This will be useful for easier assembly later. Finally, you need to wrap fragile pieces in bubble wrap and use a double layer of newspaper or packing paper to wrap the metal or plastic pieces. Pack your kitchen for relocation and stack the lighter, smaller pieces on the top. If you feel like you need unpacking services, we got that too.  
Packing the bottles
 is the second priority
Pack wine, liquor, and other unopened bottles. These can be packed early on in the process. Furthermore, select the bottles you plan on opening between now and the move, and pack the rest. After that, you will need to think whether or not to pack food items that are in glass bottles that are sealed. Many of those include cooking oils, specialty oils, and fine vinegar.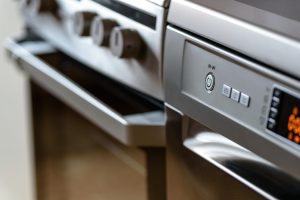 But have in mind this, since you need to pack fast, is the weight of those items worth the cost of moving. Pack your kitchen for relocation efficiently. Expensive items such are, aged olive oils, balsamic vinegar or truffle oil, are worth the cost of moving.  For many of those it perhaps more efficient to buy new bottles when you reach your new home. And, in case you seek Manhattan moving company, you can contact us.  
Packing the nonessentials
When you pack your kitchen for relocation, the next step is to pack the non-essentials. Start with taking any furniture apart and secure the fixtures in a sandwich bag. Make sure to label it and securely attach to the furniture. After that, pack all your cans, dry goods, jars, boxed foods, and bagged goods.
Now, there is a thing to remember here. Be careful not to over pack boxes as they get very heavy. Just put in a bottom layer of cans, then lighter items on top. Moreover, sort your cutlery into various types. In case you still have original cutlery chest, pack the items in that, and a layer of plastic wrap on top. If not, take the elastic band around bundles of your cutlery. Wrap them in packing paper and put them in a shoe box. Put any sharp knives into their holders or wrap the blades in cardboard. Also, it is important to keep your home clean during the relocation, so try not making too much of a mess while doing this.

The final steps when you p
ack your kitchen for relocation 
Now all that remains are the larger kitchen appliances. So step number one: read the instruction manual on how to unplug and disconnect your appliances safely. Get yourself the right tools to let you install items. The bare minimum which you need is a flathead and cross-head screwdriver and canvas straps for dragging items – just to make sure you do not damage your floor.
Then, another careful read of your owners manual to see if there are other tools you might need and get them ahead of time. In case you are not sure what you are doing, it is essential to call in a professional, plumber, gas engineer, or electrician. The last thing you want is floor or a gas leak just before moving day. That is the scenario you seek to avoid. You do not need more stress in all the moving hiatus. Furthermore, it is always better to let professional movers get your appliances into the truck.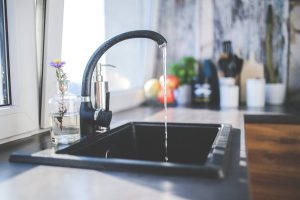 This concludes our brief article on how to handle kitchen relocation in a speedy fashion. But bear in mind, this article is about reminding you. Reminding you that you are not alone in this mess of stress and chaos that goes along with moving day. Packing your kitchen can be a painless experience. Have our article as a guide and use it to make your relocation easier and more efficient. Being efficient is the key to fast relocation. Prioritize and enjoy your new kitchen in your new home, once the moving hiatus settles.  In case you need a reminder on what things you need to find after the move, then keep reading our blog!