Having to pack gym equipment can be quite difficult. However, having your own gym equipment is a great way to keep you in shape. All that without leaving the comfort of your home. All it takes is a little bit of will power. But in case of relocation, hauling large exercise equipment in and out of the home and on, off the truck is hard work. This is due to most exercise machines being heavy or oddly shaped, which makes it difficult to move. When you move expensive, and sometimes electronic exercise gear, it is imperative to do it with so much care. Make sure to disassemble and reassemble the pieces of equipment with great care. Knowing how to move each piece of exercise gear is key to an easy and efficient moving process. So before further delay lets us provide you with some crucial tips before moving day arrives.
Pack gym equipment number one priority: Sanitize
Your first step for moving fitness equipment is to properly clean and sanitize everything. There are a lot of sweat and bacteria around, so sanitization is a must. Think about it, you don't want to bring bacteria from your old home to a new one. And trust me it's possible. Moreover cleaning it will also keep it looking brand new after the big move. Start with yoga mats and accessories. Clean them with a paper towel and all-purpose cleaner or all natural solution.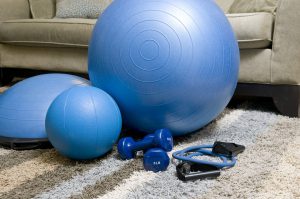 Also don't forget, clean all the handrails and surfaces on your treadmill, elliptical, etc. For cleaning, we suggest using your own homemade solution. A mixture of 50/50 solution of water and vinegar in a spray bottle. And washing towels and blankets on a hot water cycle in the washer. And if you need quality moving boxes NYC we got that covered too. Check them out.  
Second order of packing:
In case you either have your own multiple sets of heavyweight plates or a few light hand weights. It is important to pack gym equipment in strong boxes. Make sure that your boxes are strong enough to handle the weight. A tip to consider is, it is better to use lots of small cardboard boxes rather than trying to stuff all in a single large one. This is in order to distribute the weight evenly and helps keep the bottom of your boxes from falling out. In case that your cardboard boxes are not strong enough, we advise you to purchase plastic bins.
Furthermore, now that you found the right boxes wrap your weights in bubble wrap or newspaper.  To keep them protected during the move, and prevent weights from hitting each other and damaging the box. Also, consider this, this prevents them from shifting by stuffing the boxes with plenty of blankets and towels.
Packing a treadmill:
Somewhat crucial machine to own is a treadmill. But we are not the first that tell you they are much more fun to workout on then to disassemble and move. But in case you seek that ready summer beach body you need to make sure to relocate and pack gym equipment safely. The best thing about treadmills is that they help you stay in great shape. Their design is meant to fold up.  Therefore it is quite possible to and even we dare say easy to move a treadmill by yourself.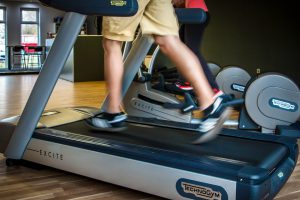 Now the problem is that not all of them are foldable. Some of them need two to three movers to relocate the massive piece of equipment. Before you start moving it anywhere, make sure that you secured all the loose parts. This is because you don't want any damage or broken parts during transport. And when it comes to transport we got some suggestion. In case you need professional Brooklyn movers we urge you to see our pick.
Pack gym equipment: Best indoor workout machine
As indoor cycling studios continue to rise in popularity, many of us are opting to take a spin in our own homes. Without a shadow of a doubt, a stationary bike is the most popular at home piece of gym equipment. And some of that is due to that they are not that difficult to move. We recommend protecting your bike with a moving blanket. Now in case you own an electric bike, you need to unplug it and save all cords in a secure place. Pack gym equipment with great care is a must.
Moreover, to move the bike through your house, place something underneath the bicycle to protect and avoid damaging your floors. Otherwise, there are gonna be some serious scratches. For the floor protection use a cardboard, towels or furniture sliders. Moreover, once you get the bike to the truck you might need a helping hand to lift it onto the truck.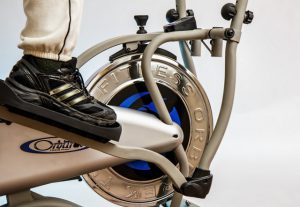 Moving your gym equipment is not going to be easy of course but the benefits from them are significant. So the order of business is sanitized, pack into strong boxes, cover with blankets lift onto the ruck. Do not worry you are not the first to go through this so relax and follow our article. This makes sure that you are in the right state of mind before undertaking this packing project. Now once the move and all the hustle is over you can focus on getting that eyes-on body ready. Now, remember you need 1h every second day of workout to be beach ready. Good luck and do not just move and forget about your equipment use it. Good Luck!