Packing is a difficult thing to do. It is the most important part of moving. As the most important part, it is the most stressful. This is true due to many factors. The first one is the time consumption. The second one is the risk you take if you do not do it properly. This risk is the risk of the damage to your belongings. This is especially true for glassware. You need to avoid the risk of damage to the glassware and to yourself or other people. We know this trouble which is why we have gathered information on how to pack glassware safely. So you can enjoy your glassware without any worries about damage to the item or any cuts or other injuries from broken glass.
Find the right supplies
To pack any item you need packing supplies. With any fragile items especially glassware you need to take extra care. You need boxes, medium boxes are right for this since large boxes might get too heavy which might damage the glassware, find the right moving boxes NYC. Be sure to leave some space at the top to avoid any damage. To pack glassware safely you also need something to keep the glass safe. There are various kinds of wrap. You can also use old newspapers or any kind of old paper you do not need. A good trick is to use some old clothes you do not need. Whatever of these you chose to be sure to use many layers because you can never be safe with fragile items like glassware.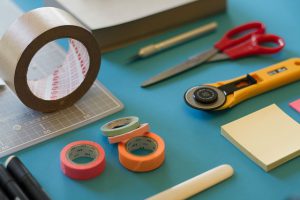 Preparation of the box
When you get a box you need to make sure it is safe. This is done by making a layer of soft things on the bottom that will break the fall if a fall happens. You can use newspapers or any kind of old paper, you need to crumble it and make a thick layer on the bottom. This will ensure that even if your box of glassware falls that the damage will be minimal. You can also use any kind of old towel or maybe some old clothes up do not use. Again be sure to make a thick soft layer. The other things that this helps you with other than fall are the bumps. If a moving truck goes over a bump on a road it might ruin your glassware. If you do the previously mentioned step while you pack glassware safely you will completely avoid this risk.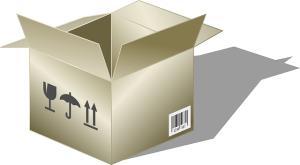 Pack glassware safely
To properly pack glassware safely you need to start by placing the heaviest and the sturdiest items on the bottom. Things like thicker glass plates, glasses the more you go up the more fragile the items are. To pack glass items you need to place them on the material you will wrap them with like a towel or paper at an angle. Then you start to wrap the items. As you roll the item in the material of your choice you will reach the end of the towel or paper. You should stuff these end into the opening of the glass until you completely cover it. To be sure no one mistakes a box with glassware with something more sturdy be sure to write fragile on the box, this will help movers know they need to take care of the box. You should explore top packing services in NYC.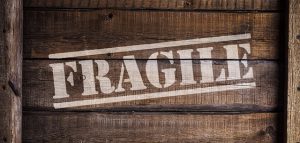 Wrap glasses together
When you want to save some of your materials you might want to pack your glasses together. This method will save time, space but the thing it will save the most is the materials. You will properly wrap two glasses with materials for just one glass. This is best done when glasses are the same size or even better from the same glass set. This is done like the previous step. This time you will just stack the two glasses or place them one next to each other. Start wrapping the first glass then once you made sure the first glass is properly wrapped you add the second glass and continue to wrap. You should do this until you reach the opening of the second glass.
Glassware that has a fragile stem
You could use the same method for glasses with a fragile stem, but you will face a bigger risk. Since the stem is very fragile it will take extra care. This will mean you will need to use more materials. Once you begin to pack glassware like wine glasses you should start at the stem. You should use many materials for this part since it has the biggest risk of breaking. Never pack them in pairs pack them separated since these are very light. Such glasses should be always placed at the top since they are easily broken.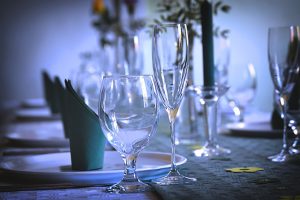 When you pack you want to make sure your items are safe, this means you need to take good care of everything you own. The items that require the most care are glassware. With knowledge of how difficult it is to pack your glassware safely, we made this article. We wish this article has helped you save you glassware from damage, but most importantly save yourself and your loved ones from any injuries from broken glass. With these tips, you should avoid all these risks and finish packing your things. With more peace of mind since your belongings are safe from any damage.