When moving, electronic items are the most common items that end up damaged. This happens because most people don't pay attention to packing them properly. Most people forget that when you want to pack electronics for relocation, you need to be extra cautious. But damaging your electronics can be easily avoided! Just by following some simple tips you can ensure your most precious electronics will survive the move without a single scratch.
Prepare for moving your electronic items
In order to properly pack your electronics for relocation, you'll have to prepare the right way. Even though this may sound weird to you, it will make the move of these items easier. So, whether you'll be searching for moving services NYC or not, preparation before the move is a must. And don't worry, it won't take a lot of your time. Here's what you'll need to do.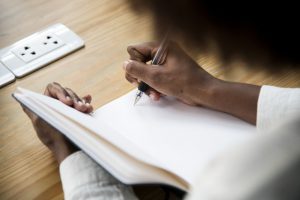 Gather user manuals
Always keep user manuals! You don't know when you're going to need them. You can just put all of them inside a box. Trust us, you'll be glad you kept them once you start preparing your electronics for the relocation. User manuals will show you how to disconnect and connect your items properly. You'll be able to read different warnings after which you'll know how to deal with your electronics. And, you'll also notice if any part goes missing.
Do a backup before you pack electronics for relocation
One of the most important things when relocating your computer or laptop is backing up your files. You don't have to be an expert to do this. But if you still think this will be hard to do on your own, you can ask someone to help you. Having a backup of your files will come in handy if something goes wrong during the relocation and your computer gets damaged. We hope this won't happen, but you should be prepared for the worst case scenario.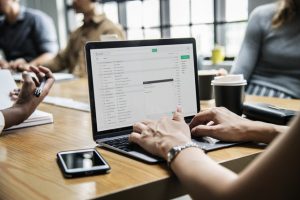 Take pictures before you unplug your electronics
You'll need to know that packing electronics isn't the only thing that can cause you problems. Unpacking can be hard, too. If you don't want to get unpacking services NYC, you'll have to learn some tips for easier unpacking. For example, when you're unpacking your electronics, you'll have to know how to connect everything. This will be a lot easier if you have photos of the cables before you've disconnected them. With these photos, you'll unpack electronics like a pro.
Use the right packing materials
One of the most important things to do when you want to keep your electronics in one piece is to use the right packing materials when packing them. Even if you plan to put some of your items in a storage NYC, you'll have to pack them properly so they don't end up damaged while they are stored.
Find the original package
If you still have the original packages of your electronic items, use them! Original packages are designed in a way to keep intact everything that's inside of them. This is why using them is a must when you want to pack electronics for your relocation. And if you haven't kept all these boxes, relax. There are other ways you can pack your items safely.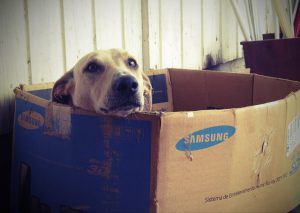 Get other packing materials
If you don't have all the original packages of your items, you'll have to gather the right packing materials that'll keep your electronics safe. So, for packing them, you'll need:
Cardboard boxes – in every shape and size. You probably already have them in your home, just look for them. And if you don't have enough of them, don't buy them. You can ask people in your surroundings where to get free cardboard boxes because they can be found everywhere. Just make sure they aren't damaged.
Wrapping materials – whether you're packing electronics or your other belongings, you can't do it without wrapping materials.
Cushioning materials – if you want to pack electronics for relocation in a safe way, you'll need a lot of cushioning materials. This is the kind of protection that will keep your electronics safe during transportation to your new home.
Materials that are already in your home – you don't have to buy everything. It's the same as finding free cardboard boxes. You can be creative and use towels or blankets to protect your electronics. Think outside the box!
Label and make an inventory list
After you properly pack your items, don't forget to label every moving box. Especially those that have fragile items inside them. This way, you'll handle them with special care. And not just you. Whoever will be carrying them will know what's inside. In order to make these moving boxes stand out, you should label them in bright colors. You can even use duct tape in a different color. There are no rules how you'll make the moving boxes with breakables stand out, but it is important to not miss this step.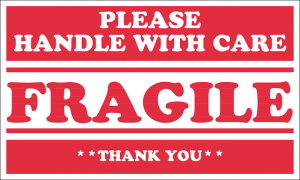 Be extra careful
You should always be careful when packing your precious belongings. This will keep them safe even if someone drops a moving box with fragile items. But we hope this won't happen. You can do one more thing after you pack electronics for relocation. You can get a certificate of insurance moving in case something bad happens during the move. With the insurance and with careful handling, your electronics won't get damaged.
This is all you have to do in order to pack electronics for relocation properly! As you can see, these steps aren't hard so all of you should follow them. They will keep all of your belongings safe, not just your electronics! Nothing will get damaged and your relocation will be successful and stress-free.