NYC apartment rents are one of the never-ending topics in Big Apple. Everyone knows how expensive the rents in New York, especially in Manhattan are.  Moreover, you would hope that paying that high rent is worth it. That you will, at least, live in a nice and spacious apartment. But, that is not how things work around here. NYC is famous for its small and cramped apartments, with sky-high rents. In addition, not only that you will live in an expensive but small apartment. You will also have to rent a cheap storage NYC, to keep your excess belongings. That is why you should try to negotiate cheap rent when renting an apartment in New York City.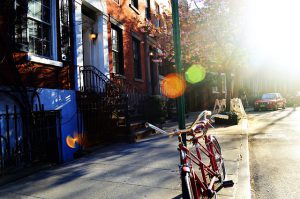 If you find an affordable neighborhood maybe you will have no need to negotiate cheap rent
The best way of finding a home in New York with not so expensive rent is to find a place that is located outside of Manhattan. If you think that Manhattan is your only option, then you can try to look for apartments in Inwood. That is Manhattan's neighborhood with the cheapest rents. But it is not so close to Midtown Manhattan. On the other hand, there are places in other boroughs that are close, or have a short commute to Manhattan but offer much more reasonable rents.  Yes, you will not be living in Manhattan in that case, but you will be very close. Here are some suggestions that you can additionally explore if you are looking for cheap rent in NYC.
NYC neighborhoods with cheaper rents
Inwood, is Manhattan's neighborhood with cheapest rents. Nevertheless, you can still try to negotiate cheaper rent with your new landlord. Median rent price is around $1850 per month, which is pretty low comparing to the rest of Manhattan.
Crown Heights is a nice and vibrant neighborhood in Brooklyn with pretty affordable rents. The median rent price in this neighborhood is around $2300 per month.
Ridgewood is the central neighborhood in Queens. It is a very diverse neighborhood, a mix of new and old. Ridgewood rent prices are around $2500 per month.
Kingsbridge is the best affordable place to live in the Bronx. Because it is ever further from Midtown Manhattan than Inwood, the rent prices are affordable. They are in the range of Inwood with prices of around 1850 per month.
George is a neighborhood in Staten Island. It is a nice place for young and creative people as this is SI's most cultural neighborhood.  Even though you will have to deal with a long commute if you are working in Manhattan, the median rent prices of $2300 per month make it worth the hassle.
Start your negotiations at least a month before your lease ends
The first thing you should know is that if you are renting an apartment from a large property company you will have fewer options to negotiate a cheaper rent. On the other hand, independent landlords are much more open to bargaining and negotiation. Maybe your landlord will not admit it at first, but there are many ways to lower your rent.  If you are trying to lower the rent in the place you are currently living in, you should tell your landlord that you would like to talk about conditions and rent price at least a month before the end of your lease. That way, you will have enough time to move out if the negotiations fail.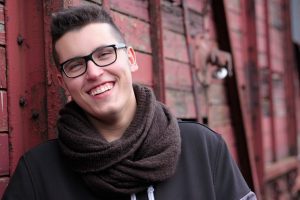 If you want to negotiate cheap rent, remind your landlord how good tenant you have been
When trying to negotiate cheap rent, remind you landlord about all your strengths as a tenant. Make sure he realizes that you have been a good renter, who pays his dues on time, keeps the property in good condition, has always been polite to neighbors, has no dog, and doesn't make any problems.  You can further grease the wheels of your proposal by offering to pay a few months in advance. That will certainly put the negotiations into the right track.
Offer to extend your lease when you are trying to negotiate a cheap rent
Another of the NYC moving tips for negotiating cheaper rent is extending the lease. If you had an annual lease, offer your landlord to extend it to 18 or even 24 months. Of course, you will do this if he accepts to lower your rent.  Landlords like to keep their good tenants more than anything. Therefore, your offer will surely be considered and probably accepted, if you offered a reasonable deal.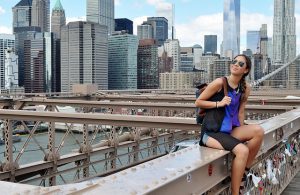 Explore the neighborhood before you try to negotiate a cheap rent
When you are trying to negotiate a cheap rent, be prepared. Check the prices of similar apartments in your building or in your closest neighborhood. If you realize that your landlord is asking for unreasonable rent, remind him of the prices in your neighborhood. If he doesn't give up on the high price, try to meet somewhere in the middle. When you think that rent your landlord is asking is, for example, $100 more than you are willing to pay, offer him $50. And always keep reminding him on the lower prices of similar properties you found in your closest vicinity.
Moving in NYC is easy, that is a good starting position in your negotiations
The most important thing to remember when negotiating cheap rent is to stay polite and friendly. If you negotiate with a private property owner, the outcome of your negotiations can mostly depend on the impression you leave on your landlord. When you stay friendly, polite and leave a good impression, your chances of lower rent grow.  If your negotiations fail, you can always move to another apartment. At least there are many ways to move on a budget while you are in NYC. Besides hiring cheap movers, consider free cardboard boxes NYC as a cheap option for packing. Moving to another apartment is not a big deal in NYC, so you should stay confident and relaxed while you negotiate a cheap rent with your landlord.