Moving to Big Apple is a dream of many people in the world, but we said "people", what about kids? How to move to NYC with kids is difficult to answer, but we shall try to provide the best advice. While teens would surely be delighted and excited, small kids may be sad and depressed. Emotional needs and time are important when it comes to moving with your kids to NYC. But this amazing metropolis offers various range of benefits and fun for them. If you need some tips for relocating with kids, we'll try to help you!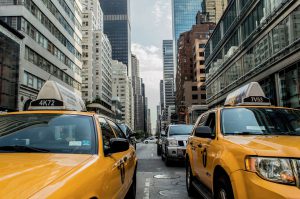 How to move to NYC with kids: Give them time
and 
p
ay attention

Kids take relocation very emotionally. They have their habits and their friends from the neighborhood and their favorite restaurants and parks. Before you move to NYC with kids, take one weekend to show them new neighborhood. Give them some time to love their new city. They will be sad and depressed, but show them why it's better to live in New York. Let them feel the NYC spirit and realize it by themselves.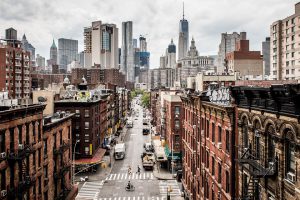 If you're relocating with teens you can show them amazing museums, parks, and galleries. You can take them to a cinema or a great restaurant. Try to get them used to your new neighborhood. There are so many amazing places you can take your kid in New York. You can spend time in some of New York's amazing parks. Central Park is one of the most popular parks in NY, and it offers free wifi so you can stay connected with your family.
The plan moving ahead of time because of car problems
When you move to NYC with kids you should plan your route ahead of time. Driving and parking in New York is a real challenge. And moving with kids requires a certain vehicle, of course. The first thing, you are driving your kids to a new town, you should drive carefully and patiently. Unlike other cities in America, you can't make a right on a red light in NYC, except the very rare cases, and you will pay a penalty of $238 if police catch you.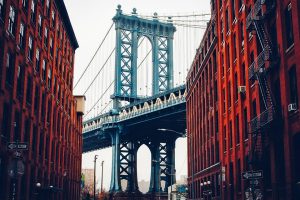 New York is a big city and it's not easy to drive in it. But, there is an interesting fact you should bear in mind: most people in New York don't own a car because it's highly expensive. According to the U.S. Census, about 56% of New Yorkers don't own a car. If you still want to drive your own car, check all the routes, streets, and parking garages near your new place.  If you don't have time, packing NYC can take care of your things while you're spending time with kids. 
Smartphone rules
If you are going to move to NYC with kids, forget about books and paper maps. This is a huge modern metropolis and basically, everyone is using smartphones. When you're relocating things to your new home, or your movers are doing it, you can spend some time outside with your kids. What's great, most city parks in NY offer free WIFI. So you can stay in touch with movers while spending time with kids. Living in New York also means that you and your kids will be using the subway, taxi, and delivery almost every day. And there are applications for all. if you want to order Chinese food, have a beer or call UBER, smartphone applications are there to help you.
Be sure to learn some commuting in NYC tips and tricks too. New York citizens can get almost everything they want to be delivered right at their door which is great if you need to take care of your kids and don't have time to go out. When it comes to useful applications for newcomers, an application like Citymapper shows you transportation options and even bike-sharing!  
Choose the best area to
m
ove to NYC with kids
When it comes to your family, safety should be your priority while choosing an area for living in NYC. New York is the safest large metropolis of the US, with a crime rate per inhabitant even lower than the national average. But, this city also has some rough and risky neighborhoods. Before you move to NYC with kids, take some time to explore all cities and areas in New York. And with a new home, you could use some cheap ways to remodel your home as wee. See which one is the safest and affordable for your budget.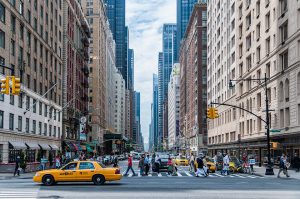 Beside crime rate, consider schooling and kids-friendly places there. If you want the clean neighborhood, The Bronx and Staten Island are considered the cleanest. Manhattan and Harlem are the most popular areas, but very expensive and not so safe at night. New Jersey is considered the most affordable for families since average rent rate there is $1,850, while farther Easton, Pennsylvania offers rent of $1,250. We'll show you a few good places for families in NYC. 
Battery Park City
If you want to move to NYC with kids, think about Battery Park City. Battery Park City is a neighborhood in New York City, New York with a population of 15,885. Battery Park City is one of the best places to live in New York. Most residents rent their homes, about 80%. Lots of families live here because it's really safe, peaceful, clean place with the great schools since you have access to the most desired public schools in Manhattan. You can enjoy convenient parks and plenty of family-friendly places. It is surrounded by Battery Park and the Hudson River and it's perfect for playing and enjoying family time. 

Brooklyn Heights
Brooklyn Heights is a great and peaceful place for families with a population of 24,212. It offers residents an urban feel as there are a lot of bars, restaurants, coffee shops, and parks. Here, most residents rent their homes. Schooling in this town is very great, as the public schools in Brooklyn Heights are above average. Median Home Value $987,843 while the median rent is $2,212 which is much better than in Harlem or Manhattan. You can stroll with your kids the beautiful Brooklyn Promenade. And of course, this is the first historic landmark neighborhood in NYC. If you're moving to Brooklyn, moving companies Brooklyn can help you relocate your things with ease and fast. With their fast services, you can peacefully move to NYC with kids.