If you move cross-country with kids you will have to be well prepared and well organized. Moving can get hectic and when children are involved things can get really difficult. Good organization and planning, a lot of patience and flexibility are your formulae for success. Another important exponent of this formula is a great moving company. Consider hiring the best NYC interstate movers for a successful cross-country move with kids. A cross-country will include preparing, packing, traveling to the new destination with your family and unpacking. We are going to give you some advice on how to perform these steps and how to deal with your kids during the move.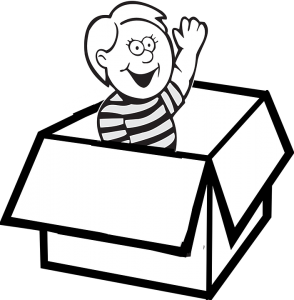 When you move cross-country with kids you should prepare them
Kids are very sensitive when it comes to change. Moving is one of the biggest changes they can experience so you should prepare them in the right way. The best thing you can do is talk to your kids and be honest about the move. You should inform them in time that they will be moving and leaving their friends and your family home. Moving all of your belongings around and packing can be hectic, so get your kids involved. Otherwise, everything might come as a shock to them. There are some things you could do
Involve the kids in the packing process. Get them to pack their favorite toys into boxes. They can get creative and label the boxes and draw on them.
Kids are going to miss their friends and classmates. You can make a goodbye party help them cope with moving away and leaving their friends.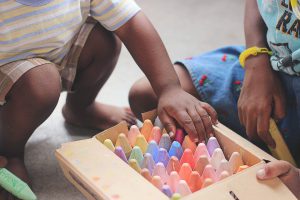 Pack the essentials
Pack the essentials for the cross-country trip. You need to pack things you are going to need for the nights you spend in hotels or motels during your trip. Pack pajamas, toothbrushes and other toiletries. Also, pack some clothes your family will use. Kids will feel more calm and relaxed if you let them choose their favorite toys. The day before the move it would be a good idea to ask them if they want those particular toys. Maybe they have changed their minds and you should respect that. When it comes to packing your belongings you can even ask your moving company to do that for you. But, you should know that they will charge you extra for these services. Ask your movers to give you the precise quotes for your NYC move with all of the extra service costs included.
Plan your route when traveling
You should definitely plan your route. Planning is the thing that will separate you from a disastrous journey when you move cross-country with kids. Be sure to prepare in time. You should book the hotels before the trip. Looking for hotels or motels last minute can be a disaster. Maybe you will not find what you expect. You might even have to sleep in the car. You don't want that with kids. Your kids will want to use the bathroom quite often. You can prepare by planning bathroom stops every hour for example. This way your kids will not be nervous and grumpy because they can not go to the bathroom.
Keep kids entertained during a long drive
Every parent who has ever organized a road trip know that kids can get difficult. They can start fighting, be yelling, be crying or simply annoying you. The reason this happens is that they are bored. The trick up your sleeve is to keep them entertained during the drive. There are numerous ways to do this and one of them is to prepare some games they might find interesting. You can consider coloring books or activity books, even magnetic games that are perfect for these occasions. It is more simple with older kids. They will probably have fun playing verbal games like 21 questions and I Spy. And, let's be honest, these games will be fun for you too. Don't forget to make a cool playlist your family will enjoy.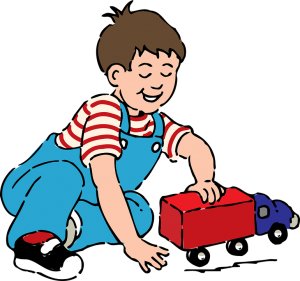 Be ready for emergencies
Even though they are the last thing we want, emergencies are a real danger that can occur when you move cross-country with kids. You should be well prepared for them. Always keep the first aid kit in the car. Keep your insurance cards close. Don't forget the medical records as well. Smaller kids might wander off. Prepare yourself for this nightmare by writing your phone number on kid's clothes or putting it in their pockets.
Be flexible and smart about settling in
Not everything is going to go exactly according to your plans. That is why you need to be flexible about your move cross-country with kids. You will hire decent movers that are reliable professionals, but it might happen that they don't reach your new home before you do. The reason could be the heavy traffic. You need to relax about this and try to be reasonable. Pack more clothes just in case this happens. 
What to do after settling in?
When you finally get to your new home and greet your reliable movers you can start settling in. Think about your kids and put their needs first. The first room you should set up is the kid's room and the playroom if you have one. Kids will feel comfortable if they spend the first night in their bed. They will love feeling nice and cozy playing in their room. The next room that you just need to set up is the kitchen. If your kids are hungry they will get nervous and grumpy. After everything is set up you should help your kids get to know the new place. You should walk around the neighborhood and find some good and fun places that the kids will like. Find a playground they will enjoy. Try to find a good restaurant that will become your next family favorite.