There are many reasons which can lead to moving a bar to a different location. Your rent can increase, you want a bigger space, or you just want to change its location and find a better one. No matter what your reasons are, you will need to do it fast. Yes, living in NYC is a dream come true, but the living costs can be high. Therefore, you will need to move an entire bar as quickly as you can in order to keep your business going. Here is how to do it in record time.
Plan your move
The number one rule of every move is to plan everything before you start to pack. Thus, have a seat and start writing it down. Having it written on paper will help you stay organized. Also, it will help you determine the cost of your move. For the most accurate price, you will need an NYC moving cost estimator. After this, you will know whether you need to cut down on your budget or you have enough room to plan an upgrade for your new bar. So, what are the most important things you will need to take care of before the relocation?
Pick the best date. Since you want to move an entire bar, you will want to do it during the low season, when you usually don't have many guests coming by.
Choose the right location. A new location should have everything your old one didn't have. You will need to find an area with high traffic and a large population in order to have a successful bar. Don't forget about its accessibility and visibility. If you can't see it how will you know its there?
Make an inventory list. Think of your new bar and which items you want to see in it. This is a good opportunity for you to finally get rid of those old chairs and plain curtains and to get yourself new ones.
Think of the best way to get rid of your unnecessary stuff. Don't just throw them out. Instead, find the best way to make them useful again. Think about how you can reuse them or find someone who needs them.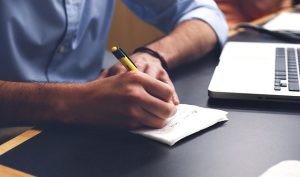 Inform your customers
You have the date and you found the most awesome location for your bar, now what? Before you start with packing, let your customers know their favorite bar will soon be in a different location. Print out some flyers or talk to them. Make sure they know where will be its new location and when will be the grand opening. Don't forget to put everything on social media. Change your online information in case someone missed this big news.
Here is an extra tip! In order to thank your regular customers, make a surprise for them. Think of the different discounts that they can use after the relocation of your bar to a new location. Print them out and put a couple of them on every table. Do this a few weeks before the relocation.
Prepare the new location
Make sure your new space is fully functioning and that there are no damages which you will need to fix. Don't forget, a new bar requires a new layout. Keep in mind that planning a pub layout doesn't have to be expensive. With only a few changes you can end up with the entirely different space. Remember to incorporate your personality into the design and also add some unique items that will bring a wow factor to it.
Don't try to move an entire bar by yourself
Trust us, if you want to move an entire bar quickly, you will want help. And since you will be dealing with heavy, bulky and fragile items, you will need an effective one, too. So, hiring professional movers is something you will probably want to consider doing. Know that reliable movers don't have to be pricey.
Every move puts you at risk of injuring yourself. Lifting heavy items, bad weather conditions and much more won't do you any favor. And let's not forget that one item that every guest in your bar loves – pool table. There is no way you can move it by yourself in a safe and fast manner. Instead of torturing yourself with trying to move this thing, just research pool table movers NYC.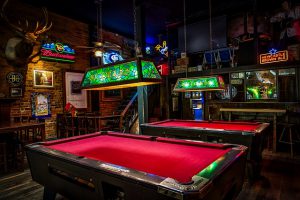 Protect liquor bottles
You are probably not aware of the number of bottles you have in your bar. Keep in mind you will need to transport to the new location almost all of them. So, how to make sure your bottles will survive the relocation? Easy. In order to make this possible, you'll need to know how to pack them properly. The rest will be a piece of cake. Think of the best packing materials for wrapping them in and choose the right size of moving boxes in which you will transport them. If you want to move an entire bar successfully, you will need to make sure your liquor bottles are intact. 
Host an opening event
What is the best way to celebrate your old-new bar than hosting the most amazing grand opening? There is no need for the event planner, you can plan a party by yourself or ask a few friends to help you. Print out some cool flyers and spread the word around the town. Don't overthink it. Relax, the hardest part is done. You decided to move an entire bar and you did it!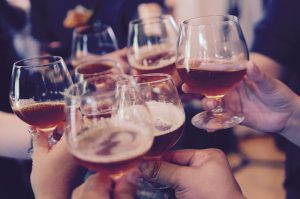 After this, you will only need to focus on growing your business and attracting new customers. Therefore, you can organize themed nights or game nights. Good thing you moved that pool table, right?  New Yorkers prepare yourselves for the bar that guarantees the best night out!