Are you tired of your old space and want to create something new? Or have you just moved and you find your new place boring? Well, there is a simple solution to your problems. You can make your home more zen and bring calmness to it. There is nothing better than arriving in a peaceful apartment after a long and hard day. Every one of us needs to have a place where we can relax and forget about our everyday troubles. So, let's learn how to create this kind of a place for all of us. With some simple tricks, it is easy to create a zen place.
Understand your home
Before remodeling your home, you will need to understand your place. If you are moving into a smaller apartment, you won't have much space for your stuff. Keep in mind this before the move so you know which items to bring into your new home. But, even in small apartments, you can make big changes that will create an illusion of a bigger space. So, before you start to drill, have a plan in your head and know what you want to change.
Go for the natural and earthy tones
If you want to make your home more zen, natural and earthy color pallet needs to be your choice. The Zen-inspired design consists of walls and furniture in soft and natural tones. If you are going to repaint your walls, choose beige, white, gray, brown. These colors will bring light into your space, and calmness, too. If you find these tones a little boring, you can combine them with some texture. If you do this, make sure you don't overdo it. Stick to the one, maybe two different patterns.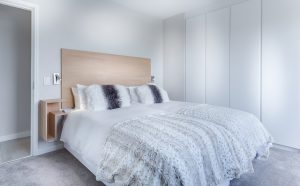 Use light fabrics
Apart from using a natural color palette, you will also need light fabrics in your new home. Choose natural fabrics like linen, cotton, or wool. Mach their colors with the color of your walls. If you want to make your home more zen, you will need curtains! Having curtains will create an intimate and quiet space for you. They will reduce the noise and will also give your new home some charm. When you are picking curtains, go for the light and flowy ones.
Declutter if you want to make your home more zen
Living in a zen home means that you are living in a tidy and minimalistic space. In order to achieve this vibe, you will need to declutter. There is no room for your old clothes and old kids toys. If you have a pool table, you will have some troubles to fit it into the zen design. So it might be the best for you to call professional pool table movers so they can move it to your family home. This will give you so much more space!
Get rid of your mirrors
Mirrors aren't something we should keep in all of our rooms, according to Feng shui. In Feng shui, there is a belief that mirrors bounce off the negative energy and create a space in which you can't relax. So, if you want to go zen all the way, get rid of most of your mirrors. We know how hard it can be to live in a place with no mirrors, so have them only in your bathroom or behind the closet doors. Make sure there are none in your living room, kitchen, and bedroom.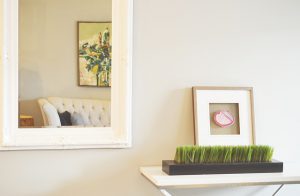 Move around your furniture
The idea behind the Feng shui is to balance out the energy by moving furniture in our homes. You should move your furniture from the important paths in your home. This way, the energy can flow through your whole apartment and that will create a much calmer place. And in order to create this kind of space, you can't have a lot of belongings. Think of this when you call furniture moving NYC and try to move as less as you can.
Focus on the simplicity
As you probably already understand, the goal is to achieve simplicity. If you are wondering how to do it, here are some tips for creating a simple and minimalistic vibe:
Find simple furniture – there is no need for oddly shaped furniture when you want to make your home more zen. Zen is all about simple lines and soft colors.
Natural materials – these kinds of materials will bring calmness and warmth to your home.
Keep decorations to a minimum – we are sorry for telling you this, but you will have to keep the decorations and ornaments to a minimum.
Fill the extra space with green plants – when it comes to green plants, you can have them as much as you want! Bring the outdoors to the indoors. But avoid the ones that need special maintenance.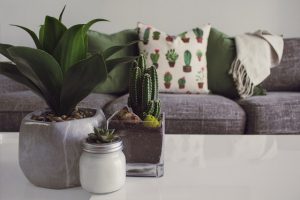 Remove your electronic devices
If you want to create a zen place, you will need to remove your electronic devices in most rooms. Keep in mind this the next time when you hire the best Manhattan moving company. If you find it hard to get rid of your TV, you can place it in a discrete way or you can hide it in some cool cupboard. And don't forget to hide the cables, too!
Bring calmness to your home
In order to go zen all the way, you should bring the calmness to your new home with some natural scents. You can create your own candles just by using different essential oils. Keep in mind that there are different types of smells – the ones that will wake you, and the ones that will calm you before the bedtime. Another great way for bringing calmness into your home is to create an in-house flower garden. This is a simple and cheap solution for all of you who want to make your home more zen, but don't have a backyard.