Are you looking for an answer on a question how to make moving to NYC enjoyable? Well, now that you decided to move to the Big Apple, there is a lot on your mind. Moreover, stress is accumulating as the moving chaos rises. Well, believe it or not, you are already on your way to becoming a New Yorker. New York City is a place almost everyone dreams of living at least once in their lifetime. Furthermore, life in NYC is happening really fast! But we can at least strive to take a portion of your moving stress off you with our proven moving tips. So let us see what can be done about that stress so you can have your New York moment sooner rather than later.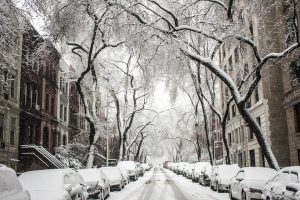 Make moving to NYC enjoyable – know your boroughs!
You need to know some basic information about one of the greatest cities in the wide world. So, NYC is composed of totally five boroughs: Manhattan, Brooklyn, Queens, The Bronx, and Staten Island. Prior to looking into the top neighborhoods, make sure to get proper moving and storage NYC companies to make relocation smoother. Let's start with Brooklyn, composed of many neighborhoods. And a crown jewel is Williamsburg, and it's widespread of residents go from artists, fashion designer to some young families and Indie musicians.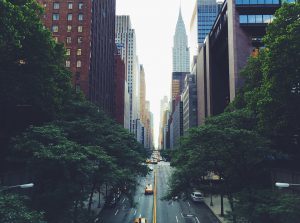 Furthermore, we have Queens. In one sentence, incredible food joints! Moreover, gorgeous parks and world-class art institutions. Heard of Hell's Kitchen in Manhattan? With high levels of energy and a lot of diversity, here is where you can find some budget-friendly restaurants and easy access to the theaters on Broadway. These are just some possible locations for you. Exploring NYC is what makes it a proper adventure indeed.  
Admire

your

surroundings!
To make moving to NYC enjoyable make sure to choose wisely. You need to admire your immediate surroundings. Approximately ten blocks around you are what you are going to experience almost 90 percent of the time. The awesome thing about NYC is that no matter where you live, you are probably in a neighborhood with some cultural traditions, and some proper cuisine. The best thing about NYC is that its diversity is its cherry on top as they say.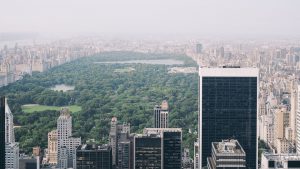 Since all in the Big Apple is expensive, at least look for some cheap ways to remodel your NYC home. Moreover, what makes the city amazing is lots and lots of options for cuisine and entertainment. So to make moving to NYC enjoyable embrace the weird. NYC offers a lot, so make sure to step out of your place and explore the city and all that it can offer you. Moreover, it takes a load of stress of your back and you might end up meeting some new friends. 
Make moving to NYC enjoyable by choosing your landlords!
In order to make moving to NYC enjoyable make sure to get some local renters advocate. This takes your budget, but you must know already that living in NYC is going to take a major toll on your budget. Note to remember is that there is a lot of pressure on landlords. All in order to keep improving living standards.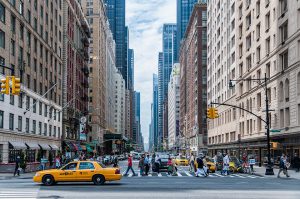 In New York, you speak for yourself. If you feel like you are getting an amazing deal there is a chance that you actually do. Make sure to get your Brooklyn moving quote as well. But remember that landlords often strive to get most of your money and can do all within the laws to do so. There is a possibility that they cross the line while doing so, so make sure to know really well where the line is. In the worst case scenario, there are lawyers with a focus on tenants that can fight for you. But that won't make moving to NYC enjoyable. 
Make the most of it!
In order to keep things fresh and to learn to appreciate things make sure to get away from hiatus of the city from time to time. There is a lot to explore and make your adventure a glorious one each day, but sometimes getting away from the city hiatus is what you need. And trust us NYC provides a lot of chaos and stress. Life balance is the key, remember that.
Moreover, it is amazing how fast you can be upstate in the mountains or on the water. Make sure to walk barefooted in the grass once in a while. New York possesses great escapes. And if you find some free time, look for some home improvement ideas under 100$ to keep you busy. Weekend escapes from NYC can be just what you need. Maybe some hiking, or some beach getaway. Maybe Harriman State Park, with 47.000 acres and 200 miles of hiking trails. Or catch some waves in New England maritime town, Newport, Rhode Island, uncrowded beaches and fresh seafood.  There are plenty of options out there, so consider some of them once in a while! 
Hopefully, this article decreases a certain amount of stress that you are surely dealing with, with moving and the entire relocation process. The Big Apple is a city that never sleeps, and it will provide adventures with each day, make most of it. Get to know your neighbors, your surroundings, with an occasional weekend getaway and NYC is going to be a good home to you and your family.