Things can get hectic when you are moving. It is imperative to be organized. The most important thing is to hire good movers. Let your reliable Big Apple Movers NYC conduct a perfect move for you. There are some things you can do to make their job easier. One of the things you can do is to label moving boxes like a pro. It will be easier for them and for you to unload and unpack your belongings after the move. We will give you some tips on how to label moving boxes like a pro.
Tricks to label moving boxes like a pro
First of all, you need a bunch of boxes for packing and labeling. Your first step is finding appropriate moving boxes in NYC. That is not so difficult. You can find free boxes at your local supermarket or liquor store. Next, it is important to prepare the necessary labeling tools.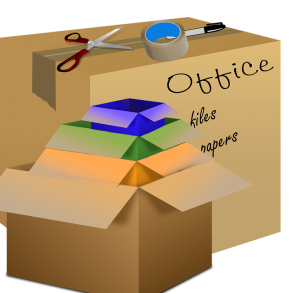 Prepare good quality markers
It is important to find markers of good quality. Avoid cheap markers because they can stop working in the middle of the labeling process. High-quality markers are quite long lasting, so you will be able to use them long after the move.
Buy markers in different colors. You will need at least five different colors. This is important because of the color coding labeling system you will find out about soon enough.
Markers should also be waterproof. Make sure they are permanent as well. In case of rain during your move, the labels will be secured.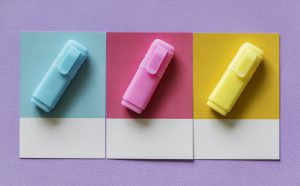 Prepare the labels
You will need many labels. You can get downloadable and free labels from the Internet and you can find ones that have the names of the rooms printed on them. All you need to do is fill them out. If you want to get creative you can even design and make your own labels.
Prepare some clear and colored tape
You will need clear tape to secure and close the boxes. For the labeling, you will need colored tape. You can use tapes of different colors for the color coding system. The identification of the boxes will be much easier.
Become the master of color coding
Colour coding is your secret weapon of successful labeling. With this color coding system, you will quickly unpack and make your new family house feel like a home. It is quite simple. So, you should assign a color to every room in your new home. Let's say that you assign red to your bedroom. You should take the red marker and write BEDROOM on every box that will contain bedroom stuff. You can add the contents of the box as well. Use the colored tape in the same color to additionally marking the boxes.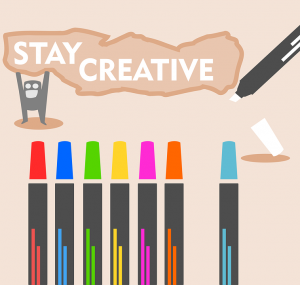 Mark the rooms with corresponding colors
After you are done with one color and one room proceed to the next one. You can assign blue to the bathroom or green for the kitchen. The next step is to get your movers informed about this. There is a simple trick. Mark the rooms with the corresponding colors on the boxes. Your movers will know where to put each box.
Stick to these rules if you want to label moving boxes like a pro
So the first thing that you should know is that it is not enough to label just one side of the box. When you choose the appropriate labeling method you should label three sides of the box. Make that the top and two sides. The reason for this is simple. Even when the boxes are one on top of the other or stacked, you will see the labeling from at least one side.
How to make labels stay on the box? You can do it with ease by just putting clear tape over them. Just tape some high-quality tape over the labels. They will be protected.
Don't forget the breakable and fragile items. If you have a box full of these items you should mark it on the box. So use the red or black marker and write FRAGILE or HANDLE WITH CARE in big capital letters. Your movers will know to be extra careful with these boxes.
Here are three secrets to label moving boxes like a pro
So the first secret to label moving boxes like a pro is the right timing. This is such a simple, yet lifesaving trick. You should label the boxes as soon as you pack them. Don't wait until you pack all of the boxes first. This is not a good idea because you might not remember the exact contents of the boxes. As soon as you are done packing the box proceed to label it. This is the most efficient method for successful packing and labeling.

Mask the labels on old boxes
You might be using old boxes that have been used for a move already. Do not discard them because boxes are valuable for a move and every box counts. To avoid confusion you can try masking the old stickers or labels. You can do it with colored paper or colored tape. With color coding system it is easy to solve this problem. Just put some colored tape in the designated room color over the old label.
Don't forget to label the essential box
The essential box should be filled with the things you are going to need on the first night in your new home. You will need personal hygiene items, some clean clothes, and underwear, pajamas, maybe some toys for the kids. These are just examples. You know best what your family needs. If you are using the color coding system use a different color for this box. Moreover, the color should be different than all of the colors you have used so far. You can label it with inscriptions like
Essentials box
first out of the truck
first night box
handle with care
So if you follow and apply these simple tricks you should be able to label moving boxes like a pro. However, if you do find all of this too overwhelming you can always ask your movers to perform packing services for you.