Buying a new home in NYC is maybe the largest purchase you'll ever make. To make sure you protect yourself and your investment, perform an inspection. This is more important than the decision of whether to hire pro movers vs a DIY move. Above all, you should inspect residential housing before making an offer. Moreover, it's common practice to hire a licensed inspector to look over the property.
Only based on the inspection report, can the negotiation begin
This is the most efficient way to ensure there are no costly repairs that need to be made. All the best international moving companies NYC can tell you this. What's more, an estimate is the best way to successfully complete a transaction and such a big project in your life. Enlist a qualified professional to visually inspects every component of a property. Successively they provide you with a written report listing problem areas. Most importantly, such reports usually include recommendations for repairs. Let's not forget they list possible further evaluation.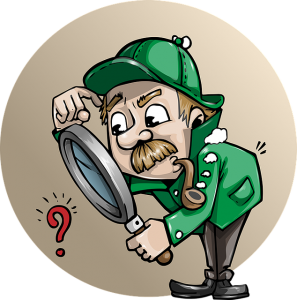 What they inspect in residential housing and what you can expect to get for your money
Home inspection rules vary a lot from state to state. The American Society of Home Inspectors (ASHI) has a Standards of Practice page. Check out their minimum requirements for a residental inspection. They include the following:
Safety: Functioning fire and carbon monoxide alarms, and sprinklers. Check the condition of your stairs, and garage door openers.
Grounds: Leaks from the septic tank, proper drainage. The condition of the house's driveways, fences, and sidewalks.
Exterior surfaces: The condition of exterior paint or siding. Properly working lights and electrical outlets.
Attic: Good insulation, working ventilation, and signs of leaking or water damage that have to be fixed immediately. 
Structural elements: Construction of visible foundation. Evidence of changes to the structure, and windows being aligned.
The condition of shingles, any repairs/patches to flat roofs, clear vents, damage to chimneys, and properly working gutters.
Interior plumbing: No damaged or leaking pipes. Moreso, proper hot water temperature, functioning toilets, sinks, bathtubs, and showers.
Electrical system: Up-to-code condition and type of visible wiring. Correct function of circuit breakers, outlets, light fixtures, and fans.
Appliances: Proper function of the stove, dishwasher, refrigerator, microwave, washer, and dryer, etc. 
Heating and cooling systems: Functionality of the furnace, air conditioning, the water heater, chimney, fireplace.
Basement: Solid foundation, walls, and floors. No signs of water intrusion or damage.
Garage: Solid foundation, windows, ceiling, framing, and roof. Working garage door. Up-to-code electrical system. Working outlets.
What they don't inspect
Of course, there is always going to be differences between what home inspectors look for. Here's are the areas that are not covered by inspection of residential housing:
Pest control
Swimming pools
Asbestos
Radon gas
Lead paint
Toxic Mold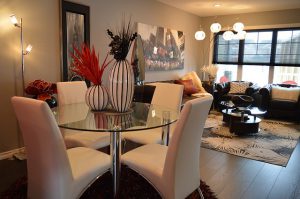 Finding a reliable professional who will inspect your new housing situation
Be sure you are comfortable with your choice of a home inspector. They are extremely important because they can help you detect and avoid major issues when going through a big purchase.
Talk to your real estate professional. They may know an inspector that they have experience with.
Ask friends and family. Anyone who has recently bought a new property can give you a good recommendation.
Ask for accredited affiliations.
Look for professionals who work with reputable institutions. Some of those institutions are:
the National Institute of Building Inspectors,
the American Society of Home Inspectors,
and the International Society of Certified Home Inspectors.
Check the inspector's credentials
Before you hire an inspector, make sure that their license is up to date. You have to investigate if they have experience in inspecting residential housing. Their experience is important: how long have they been doing residential home inspections? How many they've done? It would be useful to know if the inspector's experience comes from houses similar to yours in size and location.
Be sure to ask how long the inspection will take, and what parts of your residence will be covered. If there's anything that you want to be looked over but won't be, go ahead and hire a different inspector to go over that part of the house.
Be there for the inspection of your residence
Schedule to be present when pros inspect residence you hope to be your future home. The sellers may want to be present as well. Walk through the house with the inspector. That way you'll know what home renovations will be needed. When they inspect residential housing in NYC, inspectors are there to notice things that you wouldn't otherwise realize as signs of a problem.
When the inspector points out anything that you don't understand, ask them to explain the damage and what would need to be done to repair it.
Getting an estimate for repairs
An estimate from a specialist may actually differ greatly from what the inspector projected. Furthermore, acquire more than one estimate because that gives you a range of prices, and you can bargain with the seller better. Sometimes the budget is tight,  and the trick is to look for bargains everywhere, of course. A cheap relocation is guaranteed with our free moving boxes Brooklyn, licensed repairmen and general contractors who are willing to provide a free estimate. Furthermore, ask the seller to complete the repairs that are needed before you move in. However, if they are not able to do that, then that should deduct the cost of repairs from the price of the house.
Negotiating to buy residential housing after you inspect it
Start with your lowest offer – usually, the seller has to pay for all repairs listed in the report. Firstly, the seller then gives you a counter-offer. Secondly, you can make a counter-offer to their counter. But, consequently, the seller will have to either accept or deny it.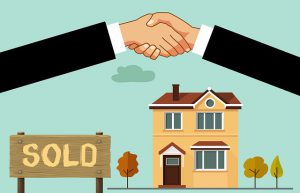 Normally, making a major purchase such as a house requires a reliable team. In that aspect, a home inspector is crucial in helping you make a successful transition. So, we hope we have helped educate you about the process. Good luck finding a home inspector you can trust!